Ever considered VET as an option to change careers?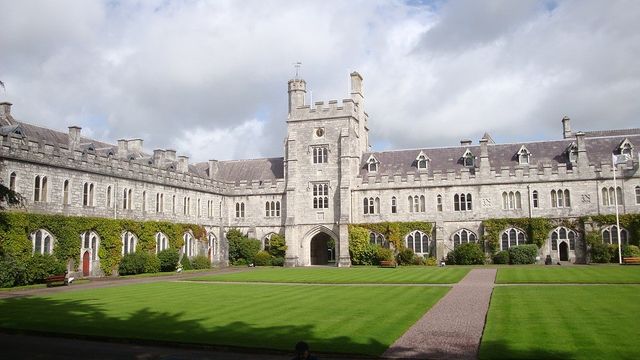 Vocational Educational Training is relevant to future job opportunities for everyone.
I didn't take the Year 12 and university pathway. Rather, I took a "gap year", — which became a 15-year mine-site-based career. It's not an uncommon story. Eventually I did return to formal education, but I often wonder what my career pathway might have been if the various study options that are available to school leavers now had been on offer to me back then.
Skilling Australia Foundation Select released a report in May 2017 called "Perceptions are not reality: myths, realities & the critical role of vocational education & training in Australia", and it makes an interesting read for those looking to undertake some training in the future.
The report provides valuable insights and responses to myths around Vocational Education Training (VET) graduates, the kinds of roles VET prepares graduates for and the part VET will play in future workplaces.
As the economy changes, workplaces, employers and employees will all need to adapt.
For employees, having access to recognised, relevant and practical training will allow for faster career change, as individuals will achieve a new qualification in as little as six months.
Vocational education in the mining industry
As an employer, retaining people and having them transition to other occupations by gaining relevant qualifications through study and on-the-job training will interrupt less, than employing those who have qualifications but not the knowledge of your processes, procedures and systems.
VET training providers have adapted to the changing nature of workplaces far quicker than many other tertiary facilities and they have created opportunities for more individuals to obtain required qualifications and, subsequently, the employment they require.
The report states, "according to the Commonwealth Government Department of Employment, the VET sector currently provides training courses for nine out of 10 occupations predicted to have the greatest growth of new jobs over the next five years".
That's particularly interesting when you consider the reports over the last few years stating there are higher rates of unemployment among university graduates than those who received other forms of tertiary education. (Not to mention, this article in the Huffington Post, which asks to what degree will universities be relevant in the future.
VET becoming more important to mining in Australia
Then there's the changes to the Temporary Work (Skilled) Visa 457 program, announced by the Australian Government in April 2017. Those changes include the removal of more than 200 eligible skilled occupations and will place even greater reliance on Australia's VET sector to fill the labour and skills gap. In some parts of Australia, a skills shortage is already being noticed.
While there will always be roles in the mining and resources industry requiring university level qualifications, VET is likely to play an even greater role in ensuring a viable and well-trained workforce as the industry transforms.
As a Careers Practitioner, I believe it is important that everyone has access to training; there is no 'one-size-fits-all' approach to a career. Sometimes two travelers can reach the same destination via completely different journeys.
If you'd like to know more, email me through Mining People International.