Everything you need to know about entry-level mining jobs in Kalgoorlie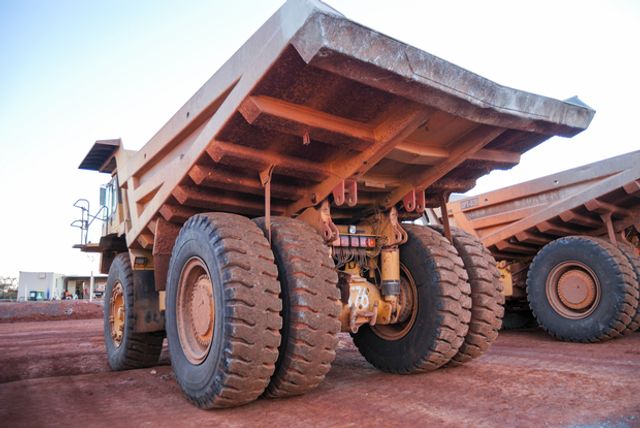 What sorts of entry-level mining jobs are available in Kalgoorlie and what do they entail? How do I get one?
You've probably heard there are hundreds of well-paid mining jobs available in Kalgoorlie and many of them don't even require any experience. It's possibly why you're here, reading this article.
Every day, our team in Kalgoorlie is asked a lot of questions by people who have heard the same thing and are curious about seizing this opportunity.
Here we have answered all these common questions in one place. We hope you'll find it a useful resource in your journey towards an exciting new career in mining.
What actually is an entry-level mining job?
Jobseekers hear "entry-level mining job" and interpret it in many ways.
The term specifically refers to a vacancy that does not require previous work history within the resource sector, but often requires the candidate to have transferrable skills.
These skills differ depending on the tasks associated with the particular job. For example, a Trade Assistant role might need someone who comes from a manual labour background with an aptitude for hand tools, whereas an entry-level Dump Truck Operator role might require someone with a heavy machinery background.
Having such skills provides the hiring company with some comfort the employee will come into the role with a fair idea of the work environment, tasks, safety procedures and hours associated with the position.
Are there really lots of entry-level opportunities in Kalgoorlie at the moment?
We have seen a huge increase in entry-level positions available for jobseekers, especially in the last eight months.
The resources sector in Western Australia is experiencing a skills shortage, so most mining companies will see value in employing an entry-level candidate over a trainee (remember an entry-level candidate comes with transferrable skills, whereas a trainee has none).
FURTHER READING: The best Australian towns for entry-level mining jobs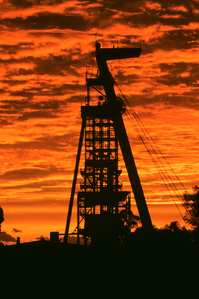 What sorts of entry-level mining jobs are there and what would I be doing?
There are entry-level roles at all stages of the mining process. Here are some of the roles that commonly exist in the industry in Kalgoorlie.
What sorts of entry-level mining jobs are there and what would I be doing?
There are entry-level roles at all stages of the mining process. Here are some of the roles that commonly exist in the industry in Kalgoorlie.
Driller's Offsider
A Driller's Offsider helps to move, set up and operate the drill rig and secondary equipment to drill holes for mineral exploration. It can include collecting and transporting samples. This role is very physically demanding.
Drill Bit Sharpener
Often based in a workshop, this role uses a lot of handheld tools and fixed machines to sharpen blunt drill bits, blast them back and prepare them for return to the workplace.
Shotfirers Assistant/MPU Operator
This position assists the blast crew team to prepare a shot (a hole drilled and filled with explosives), measuring, baiting, and backfilling the holes, as well as conducting security checks in the location of the shot.
Geology Assistant/Field Assistant
This job involves working alongside Geologists to collect, identify and analyse rock and mineral specimens. These are outdoor roles and can be based either near-to-mine or in remote locations. Small machinery operating can be involved, so people from farming or heavy industry backgrounds are preferred.
Lab/Sample Prep
This role can be town- or site-based and involves collecting, weighing and logging samples in preparation for processing. There are a range of machines in a lab that are designed to determine the quality of the sample by drying, crushing and screening them. This role requires attention to detail.
Mill Labourer
Working alongside the Process Technicians to maintain the function of the plant, this role includes taking samples from the tanks, checking the equipment is running smoothly, performing basic preventative maintenance, and cleaning the plant. This role is physically demanding and suits candidates with an intermediate mechanical aptitude.
Trade Assistant/Labourer
Generally based in a workshop environment, these roles have varying duties but predominantly see the person working alongside tradesmen including Mechanics, Electricians and Boilermakers. Candidates with strong mechanical and hand tool aptitude are well suited to these roles.
Stick Picker
This role is generally incorporated within another position in the open pits and describes the process of pulling large pieces of material from stockpiles. It's important to remove this material as it may damage the process plant if fed through the circuit. Although this role is suited to most people, it does involve working on your feet for 12-hour shifts and getting a bit dirty.
Dewatering Technician
Candidates from plumbing or pump backgrounds are often sought for this role as it involves water control within a mining environment. This can include setting up large pipes and equipment to drain excess water.
Tailings/Civil Dump Truck Operator
Tailings is the term used to describe the storing of waste (dirt and water that has had the mineral removed from it) from process plants. As this is not a production environment, candidates with experience operating heavy mobile machinery in other industries are often considered.
Nipper
This is a term used to describe someone entering the underground hard rock mining environment. Their primary role is to work alongside the Underground Drillers but also partake in ad hoc tasks such as delivery, pick up and transport of mining equipment and personnel within the underground mine. As a lot of the tools and equipment are quite heavy, someone from a strong labouring background with good upper-body strength is often sought for these vacancies.
Storeperson/Warehouse Assistant
Similar to any warehouse, a mine site will contain a very large volume of parts, products and equipment that is constantly coming and going. Previous warehouse experience can easily be transitioned into mining so long as the candidate has strong literacy, numeracy and computer skills.
Site Administrator
This position occasionally acts in a Receptionist role, but predominantly works through the site-access process for all personnel attending the site for visitor or work purposes.
Cleaner/Utilities Worker
This role describes all of the duties associated with running and maintaining the common spaces on a mine site including the kitchens/crib rooms, toilets, offices, accommodation facilities and gardens.
What sorts of skills are useful, translatable and desirable?
If you have this sort of experience under your belt, it will be viewed favourably:
Working in labour-intensive positions
Working long hours
Working away from home
Working in controlled environments
Working with teams.
If you have these sorts of skills or qualifications, they will be viewed favourably:
HR driver's licence
Labouring skills
Farming skills
Construction skills
Civil works skills
A trade qualification
Senior first aid.
Finally, a good attitude towards workplace health and safety will stand you in good stead.
FURTHER READING: How to get a mining job in Kalgoorlie, town of 1000 jobs
What do I need to consider before I apply for an entry-level mining job?
There is no one-size-fits-all approach to securing a mining job and there is no standard time frame for how long your search will take.
You may work several short-term contract roles or start in a job that is not the best. But remember, all work experience in the mining sector is good experience. It provides you with a work history in mining, and local referees and, importantly, greatly improves your understanding of the industry.
Mining is physically demanding, with long hours, labour-intensive roles and shiftwork.
There are also many challenges associated with working away (which is why some people prefer to work in residential mining communities like Kalgoorlie) and working long hours.
Understand your motivation for wanting to enter the industry. It can be useful to maintain your focus by setting goals you want to achieve while working in mining.
How do I give my application the best chance of being successful?
Ensure your application states why you want the mining job you're applying for and clearly outlines what relevant skills and experience you have.
FURTHER READING: What are you doing to get a job in mining?
Do I have to move to Kalgoorlie to get a mining job there, or can I FIFO?
Although Kalgoorlie is considered a regional mining town, it is home to more than 30,000 people and caters for a residential family lifestyle.
With more than 40 operational mines within driving distance to Kalgoorlie (most within 30 minutes), it is not a town that often has to resort to fly-in fly-out for workers.
FURTHER READING: Why you should move to Kalgoorlie for a mining job
Do I have to move to Kalgoorlie first, or can I get a job first?
Hiring locally means employers do not have to factor in the costs, bookings and flight times into the region and are able to mobilise people for job vacancies much faster.
For this reason, most mining companies would prefer that entry-level jobseekers are already living in Kalgoorlie.
FURTHER READING: What's it like living in Kalgoorlie?
If you're interested in an entry-level mining job in Kalgoorlie, contact the team at MPi on 08 9091 8882. For more general information about entry-level mining jobs, check out our Minedex website. It's filled with great information and tips about how to get a start in mining.
Dan Hatch
Mining People International