Experts warn skilled labour shortage looms for mining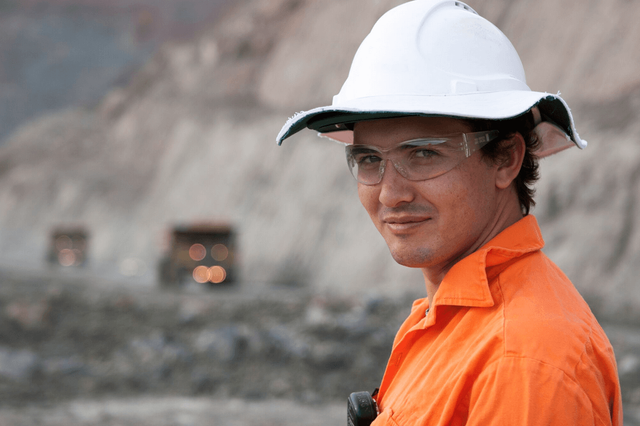 How do you continue to attract skilled labour in the face of a mining industry skills shortage?
No one is talking about it in dramatic terms, yet, but the industry's key figures agree – Australian mining is facing a looming skills shortage.
The downturn is over, the investment cycle has restarted and mining companies are announcing hundreds of new jobs being created on a regular basis. In the few weeks leading up to Christmas alone, Rio Tinto, BHP, Glencore and Iluka Resources announced major projects totalling almost 1000 jobs.
Great news, on the face of it. But the problem on the horizon is finding qualified and experienced people to fill these positions. The last downturn saw the industry shed thousands of jobs and many of those people aren't coming back to the industry. Worse still, young people aren't studying mining engineering, geology, metallurgy and other mining-related subjects in the numbers they used to. The Minerals Council of Australia expects mining engineering enrolments to fall from 171 in 2017 to 47 in 2020.
Why aren't people studying mining-related subjects?
A recent report by Mining News (paywall) quoted Saracen Mineral Holdings Managing Director Raleigh Finlayson saying mining wasn't seen as "cool". It seems while there's a renewed focus on getting students to study STEM subjects, the students have dreams of careers in Silicon Valley, not Tom Price.
"We need to compete with the allure of the Facebooks and Googles to attract and retain the best and brightest talent back to our industry," he said.
While the industry's peak bodies and leaders consider how to attract more people to a possibly "uncool" industry which still has fantastic and rewarding opportunities, mining companies and their recruiters will be focusing on the immediate problem at hand. That is, many skills are already in short supply. As we reported in December, skillsets from Dump Truck Drivers to Geologists are now thin on the ground.
For mining companies and their internal recruitment teams, any mention of a skills shortage conjures up memories of the last boom, when wages were out of control. But fear not (as much); Mining People International Managing Director Steve Heather doesn't believe it's quite "back to the bad old days".
"I think excessive prices for bulk commodities drove up salaries in those sectors, forcing all other miners to follow," he said. "But the bulk miners still seem very wary of where the prices for their products are headed at the moment.
"Additionally, it is those sectors that are probably leading the way in the uptake of autonomous equipment, which will somewhat ease pressure on the demand for certain labour."
How to ensure you're not hit by skilled labour shortages
In the meantime, in a market where demand for skilled labour is high but candidates are in short supply, how does a mining company succeed in filling their vacancies?
"The number one thing is to take the blinkers off," Heather said. "Still far too many employers describe a very small talent pool from which they are prepared to draw people. If factors like very tight age ranges, very specific degrees and very specific experiences are relaxed and a little more emphasis is put on the cultural and personality fit, the pool of people you have to draw from is much larger. If someone fits your culture and they're smart, they can usually absorb new experiences and transfer learnings pretty quickly."
To prove the point, Tony Turton, Principal Consultant at Mining People International says; "There are actually quite a few open-pit-experienced Mining Engineers floating around since the downturn. The trouble is they're Mining Engineers with open-pit experience and at the moment most vacancies are for people with underground experience.
Heather said that while, to date, the skills shortage has resulted in only minimal salary increases, that is set to change if mining companies aren't prepared to hire and provide training to candidates who do not currently have the required experience.
If you need help recruiting talented, skilled candidates, get in touch with the team at Mining People International. We have specialist recruiters in all areas of the mining industry.
Dan Hatch
Mining People International