Exploration spending is up; jobs will follow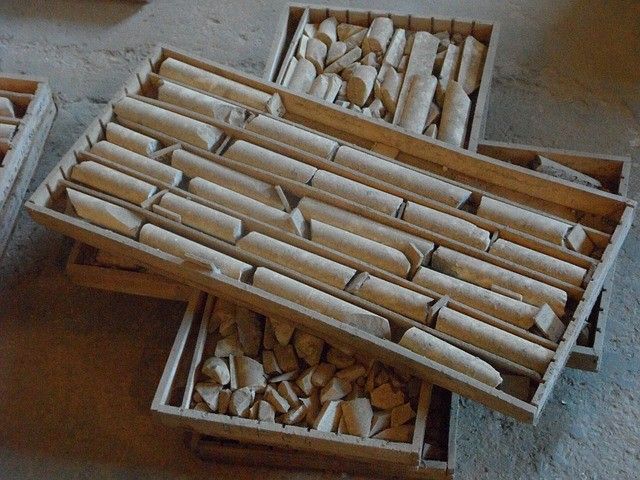 New ABS figures show mining exploration in Australia is finally on the rise - and that means job opportunities.
We've spent a few years now waiting for those all-important "green shoots" that show the good times are returning to the mining industry — and we might just have received our best evidence yet.
Last week figures released by the Australian Bureau of Statistics showed the official estimate for mineral exploration expenditure had risen 5.8 per cent (or $20.6 million) to $374.9 million, seasonally adjusted, for the December quarter 2016.
In original terms, mineral exploration expenditure rose 6.2 per cent (or $23.6 million) to $403.1m in the December quarter 2016. Exploration on areas of new deposits rose 15 per cent (or $17.1 million) and expenditure on areas of existing deposits rose 2.5 per cent (or $6.7 million).
The trend estimate for total mineral exploration expenditure increased 3.4 per cent (or $12 million) to $369.5 million and the largest contributor to the trend estimate increase in the quarter was Western Australia (up 4.3 per cent to $10 million). The current quarter estimate is 4.6 per cent higher than the same quarter estimate in 2015.
The same data release also shows that metres drilled — which is also a good indicator of how the exploration side of the industry is performing — were up 9.1 per cent in December 2015. Metres drilled at greenfields sites were also up 22.3 per cent, quarter on quarter.
What do the ABS figures on mineral exploration show?
So, what does all this mean? Well it proves that mineral exploration in Australia is once again growing — adding evidence to anecdotal suggestions that the industry is in an uptick and heading towards recovery.
That's flowing through to the jobs market, too. The Kalgoorlie Miner recently quoted BM Geological Services director Darryl Mapleson saying his workforce had "increased five-fold from just five geologists to 26", with the amount of exploration work in the pipeline in the region.
It's welcome news for the exploration portion of the mining sector, which the ABC described recently as having been "on its knees" since the end of the decade-long mining boom.
In the eight years from 2007 to 2014, the sector spent $11.39 billion on exploration in WA alone, but as happens when we come out of a boom period, those jobs were shed as exploration and investment contracted.
Here are the WA exploration investment figures, charted by the ABC.
The jobs are on their way
Australia isn't the only place where investment in mining exploration is on the increase. S&P recently released a forecast saying "safe-bet countries" like the United States and Canada, where operating risks are lower and technology is cutting-edge, would see more investment.
Both in Australia and abroad, that's good news for Geologists, Drillers and anyone with skills vital to the exploration sector. And, further down the line, that'll be great news for everyone who works in mining.
Shane Moore, MPi's general manager of workforce operations, said a good barometer for the exploration industry was the number of rigs being parked up in drilling company's yards.
"Pleasingly, over the past six months more and more rigs have moved out of the yards (in and around Kalgoorlie) and back in to the field," he said.
"This is also echoed in terms of the available pool of exploration candidates (both Geologists and Field Assistants) who are based in Kalgoorlie.
"Across all discipline sets in this sector it is becoming increasing difficult to source candidates who actually live in the Goldfields. We now need to tap into candidate markets outside of Kalgoorlie and bring people back into the town to fill existing positions.
"This is not like the last boom — the uptick isn't as aggressive. That said who knows what the near term future will bring."
If you have skills and experience needed by the mining exploration industry, get in contact with MPi.