FIFO workers save with alternative living options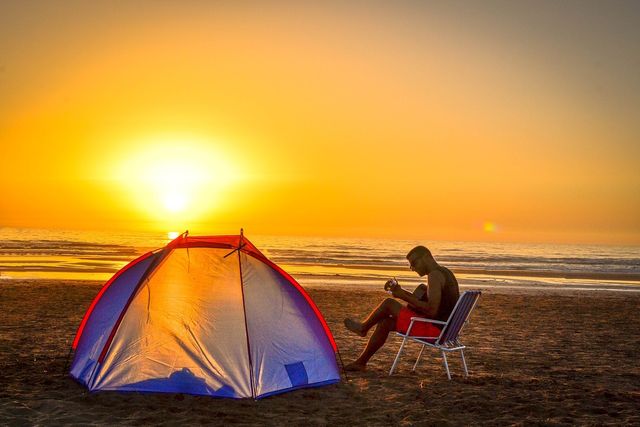 It's a question every FIFO worker has to grapple with: Where do you live during the home leg of your roster?
It's a question every FIFO worker has to grapple with: Where do you live during the home leg of your roster?
When you're away on site, often everything is supplied — your accommodation, your meals. But is it worthwhile keeping an entire house back home, with all the associated expenses and responsibilities, when you're there less than half of the time? And what alternatives are there?
Here are some of the solutions other FIFO workers have already found.
Find yourself a share house
Renting a house with flatmates is an obvious solution and one that's attractive to many FIFO workers not just because it's cheaper than keeping a house for one person but because there's the added bonus of having someone around to keep an eye on your things while you're away.
FIFO workers are in demand for share homes precisely because they work away so much of the time. For many people who'd rather live alone but can't afford it, that makes a FIFO worker the ideal flatmate. So much so, in fact, that in 2014 an entrepreneurial West Australian miner set up a website to help people find FIFO flatmates. People looking for flatmates can advertise for free on the site offering rooms, houses or storage for rent.
You can read more about it here.
Why not try house-sitting?
People going on holidays, whether it's for a weekend or a week, often need someone to look after their house. Perhaps they need someone to feed their budgie, walk their dog, or just generally make sure the place looks inhabited at night-time.
FIFO workers, with their somewhat transient lifestyle, can make perfect house-sitters because they are available for reliable and defined periods of time. If you're a neat and tidy person who travels lights and doesn't mind living by the beach during one home leg and in the suburbs the next time, then house-sitting could be the solution for you.
There are websites dedicated to helping homeowners and house-sitters find each other. These are a great place to start; you can find someone who needs a house- or pet-sitter for the times you need a place to stay. What's more, you can often sort out your stays months in advance.
Or, get a house-sitter?
On the flip side, perhaps you already own a home in town and don't want it to be left vacant while you're away at work, but either your home is too small to have a flatmate permanently, or you just don't want to "share" your house with someone when you're home? Or maybe you have a dog or cat that needs looking after?
Why not advertise for a house-sitter? If you find someone reliable, it could become a regular arrangement. It can save a lot of hassle.
Pretend you're on holiday
Love camping? Pitching a tent or hiring a caravan is a really affordable way to live during your home leg. The real advantage is that you can be anywhere you want to be — a seaside caravan park, a remote campsite in a National Park, or somewhere in town.
It's not for everyone — for a lot of FIFO workers the idea of living in a mine camp half the month and then camping elsewhere the rest of the month is the last thing they'd enjoy. But for others who love the outdoor lifestyle taking a swag and sleeping out under the stars or camping by a river or beach and spending your time away from work fishing is "living the dream".
Do you have an innovative or alternative living arrangement? Let us know how you live during your FIFO home leg in the comments below.