Geologists in hot demand as exploration spending booms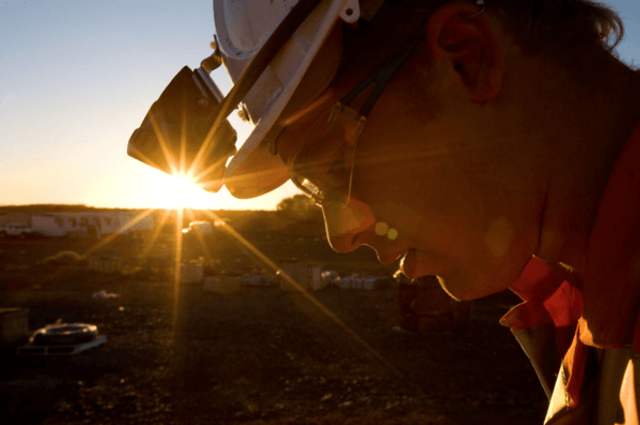 Mining exploration budgets are booming and that's having an effect on geology jobs.
Mining exploration budgets are on the rise around the world and Australia is no exception – and that's already having an effect on geology jobs.
According to the Australian Bureau of Statistics, exploration expenditure for the June quarter 2018 is estimated to be up 28.9% on the same quarter of 2017, to the highest level in five years. The largest contributor to the increase in the trend estimate this quarter was Western Australia, which was up 7.0%, or $21.4 million.
For the quarter, exploration of new deposits rose 37.1% ($54 million) and expenditure on areas of existing deposits rose 24.1% ($70 million).
So, what does that mean for Australian geology jobs?
The influx in investment and the prospect of ongoing mining exploration expenditure has had a clear effect on the number of geology jobs available in the Australian mining industry.
This is reflected in the data we gather here at Mining People. Here are the most recent figures, combining both exploration geology and mining geology jobs.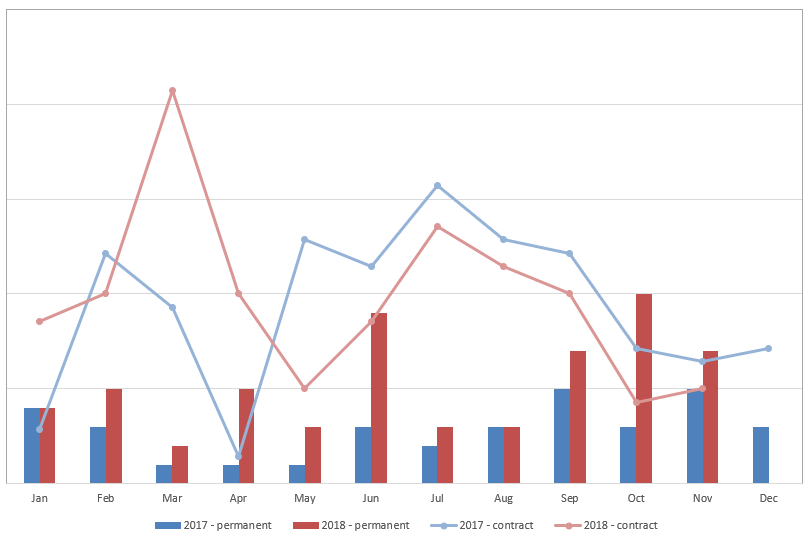 Mining People Consultant for Mining and Geology Alida Van Der Merwe said she was seeing more permanent jobs become available, especially in the mining geology area.
"There are also more permanent and longer-term roles in exploration, from Field Assistants, all the way up to senior roles," she said.
"We're particularly seeing demand for geologists with two to five years' experience."
Alida said there had been a noticeable increase in demand for Underground Mine Geologists and demand for those with open pit skills was not far behind.
Mining People Managing Consultant for Geology and Mining Scot Deakin adds "underground mining operations are continuing to expand or be refurbished to replenish the open pit orebodies that may have been discovered and mined already. This is increasing demand for underground skills and experience,"
"More recently, off the back of demand for battery minerals, a number of operations have started, as have several gold projects. These will quickly absorb the available open pit talent.
"This looks set to continue, with many forecasting further buoyancy in the nickel price, which will have a significant impact on Kambalda and residential mining employees."
RELATED: What are Geologists earning in mining right now?
Demand for Exploration Geologists
There is a skills shortage on the exploration geology side, too. Scott said junior miners' improved access to exploration capital had "soaked up" a lot of contract Exploration Geologists and personnel.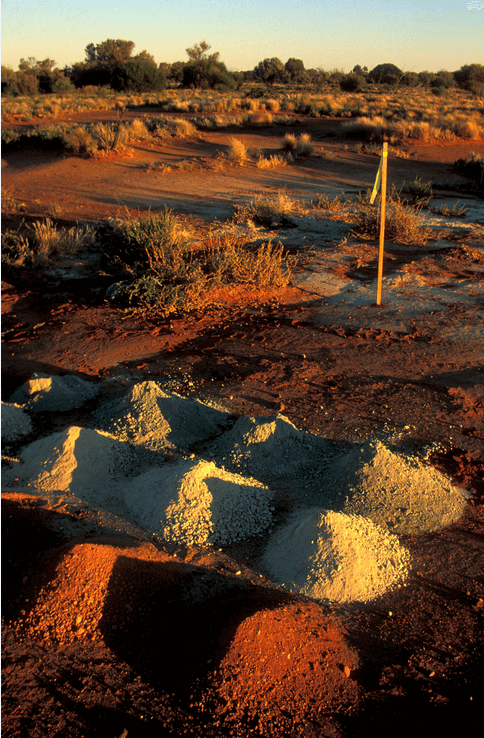 Scott anticipated demand for qualified Geologists would continue growing, as more projects moved into the development phase and exploration budgets continued to correct and improve.
Global demand for Geologists
The boom in exploration investment is not just an Australian trend; it's a global one.
According to S&P Global Market Intelligence research released in November, budgets for nonferrous metals exploration projects globally increased by 19% to US$10.1 billion this year.
"The appetite for electric vehicles has particularly lured explorers, with cobalt and lithium exploration projects holding appeal among those looking to make precious or base metal, diamond, uranium or industrial mineral discoveries," the report said.
"Junior explorers tipped an extra 35% into their budgets as the number of companies on the hunt went up for the first time since the last major contraction, in 2012. Active exploration companies now number 1,651, an 8% gain."
That means Australian miners are potentially competing in an international market for geology talent.
Mining People International has more than 23 years' specialist experience helping mining companies find the best candidates across every job category. Find out more here or get in touch today.
Dan Hatch
Mining People International