Gold Mine Turned Botanical Garden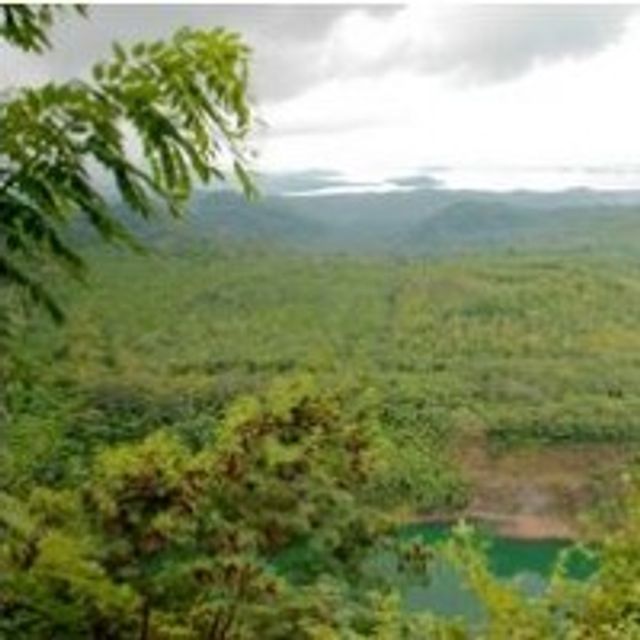 Gold Mine-Turned-Botanical Garden is First of its Kind in Indonesia
Gold Mine-Turned-Botanical Garden is First of its Kind in Indonesia.
Source: Newmont
In 2011, after planting hundreds of thousands of trees on a former mine site in Southeast Minahasa, PT Newmont Minahasa Raya (PTNMR), Newmont's Indonesian subsidiary, delivered 443 hectares (1,095 acres) of revegetated land to the Government of Indonesia. Today, the area is a thriving forest of mahogany, teak, nyatoh, and sengon trees, and the future site of Indonesia's newest botanical garden.
Sustainable development through environmental stewardship is one of several commitments Newmont makes to the people and communities near our operations. Reforestation of the former PTNMR mine area, as well as several other initiatives to improve the long-term environmental, social and economic landscape of Southeast Minahasa, demonstrates how responsible mining and closure can result in long-term benefits to local communities. The reforestation strategy was incorporated into PTNMR's closure plan and Sustainable Development Program very early in the mine's lifecycle. Over time, it evolved to include working with the Ministry of Forestry to designate 221 hectares (546 acres) of the forest as a botanical garden.
Seeking botanical garden designation is long and arduous process, requiring approvals and endorsement from various local governments, as well as research and analysis to assess a botanical garden's potential social, economic and environmental impacts. Working collaboratively with the Department of Forestry, the Indonesian Institute of Sciences, the University of Sam Ratulangi, the North Sulawesi Sustainable Development Foundation and other local constituents, PTNMR succeeded in earning botanical garden designation for the former mine site in 2014.
Both the reclaimed forest and botanical garden have the potential to create positive economic and environmental conditions for local inhabitants. The botanical garden, scheduled for completion in 5-7 years, will be a tourist destination for thousands of regional and international visitors annually and, through entrance fees and taxes, will contribute to regional revenue. In addition, the site's botanic garden designation ensures the habitats of hundreds of species of plants, birds, insects and other animals will be protected.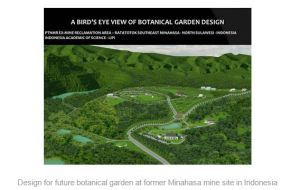 The reclaimed forest also has become a model for carbon absorption – the first of its kind in Indonesia. And because of their rich biodiversity, the forest and garden are expected to serve as an outdoor classroom and laboratory for environmental research and education.
President Director of PTNMR, David Sompie, explained that the reclamation project is the fruit of many years of labor. "The reclamation program has been implemented since the mine operated in coordination with the government and involving the local communities," he said. "We have built a 9km (5.5 miles) water channel, ensuring safe water flow and reducing potential floods, and are planting and maintaining hundreds of thousands of trees on the former mine site."
Laying the groundwork for future development in Southeast Minahasa has been rewarding work for Newmont. The company's commitment to reforestation, its successful pursuit of botanical garden designation and the role we have played in helping to promote tourism at nearby Buyat Bay are not only part of PTNMR's legacy, they also serve as a foundation for future growth and success in the region.