Gold shines but base metals are becoming brighter!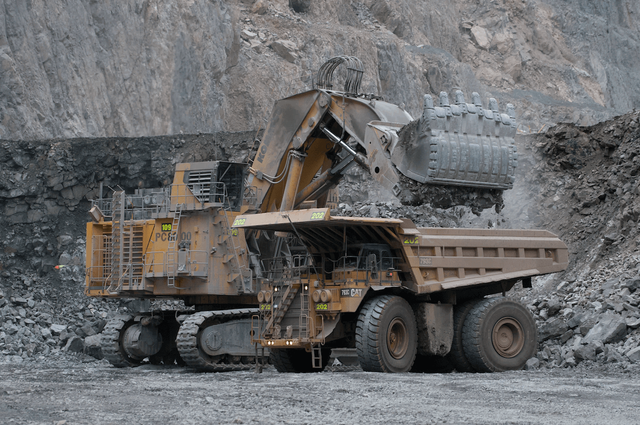 Is mining finally out of the doom and gloom and hitting its straps again? We certainly think so.
Most base metals are on the up!
Over the last quarter the values of nickel, copper and zinc have all risen — as has gold. Are we now seeing what our quarterly reports have been saying for the past nine months? Is mining finally out of the doom and gloom and hitting its straps again? We certainly think so.
We have provided a "then and now" comparison below to demonstrate the percentage increases (or decrease, in the case of iron ore) since our last quarterly update.

Source: Infomine and MarketIndex
While there are other commodities mined that are not mentioned here, this key group gives us a general indication of the market.
Just a quick mention of the current market darling, lithium. Take a look at lithium's stellar run: an approximate 130% increase over 18 months.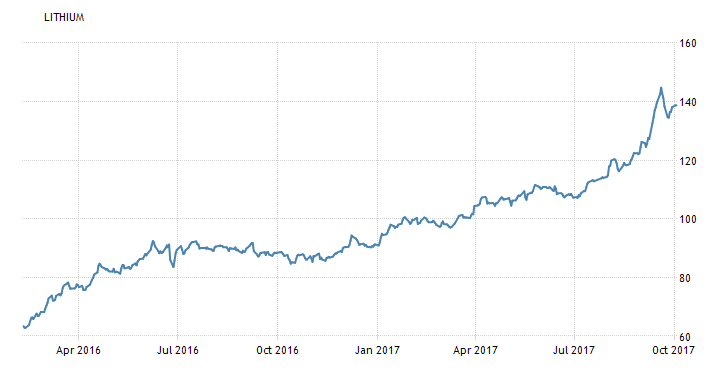 Has confidence returned to Australia's mining industry?
Are we now seeing a firm confidence in our market? When we reflect over each of the commodity graphs over a six-month period, there certainly seems to be.
We as a recruitment business can demonstrate that our workload has increased since the end of the December 2016 quarter. As you can see from MPi's job opportunity statistics below, for three consecutive quarters we have seen our "new" vacant roles increase.
What isn't shown here is the increase of permanent work as opposed to contract (temporary placements) we are working on. Across the last six months – when compared to the previous six months – we have seen an increase of 26 per cent in our permanent assignments. This is a sure sign there is more confidence in the market.
Job Opportunities coming in to MPi
(Percentages quoted are relative to the previous quarter)

Total
Jul – Sept 2017 +07%
Apr – June 2017 +02%
Jan – Mar 2017 +15%
Oct – Dec 2016 -22%
Job Flow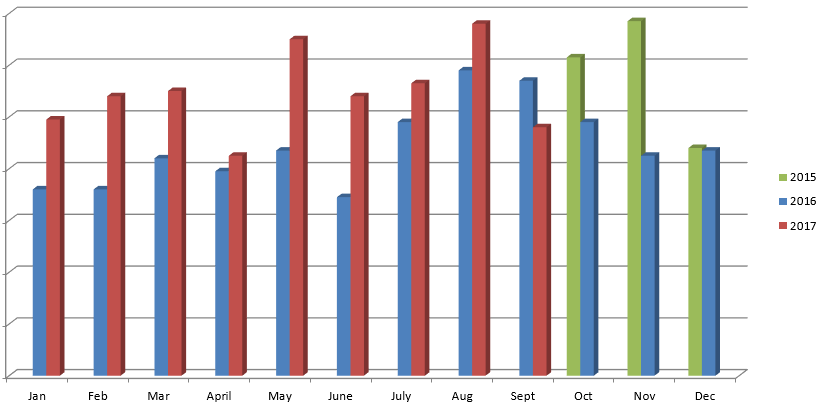 Market Segment Activity
As you can see we've had a significant uptick in base metals activity. This is certainly reflective of the market sentiment as we are getting requests from clients with a broad base of commodities. We're yet to see that from iron ore, and while the price volatility remains we don't expect much movement in that regard.
Gold remains consistent and now that it appears the WA Government's gold royalty hike has been killed off (at least this time around), we expect to see this activity hold or even slightly increase. Acquisitions such as Ramelius taking over Edna May and Red 5 acquiring Darlot & King of the hills always create some movement in the candidate market.
It will be an interesting finish to calendar year 2017, so watch this space for the update in early 2018.


Candidate commentary
Professional Technical – FIFO Perth & Residential Kalgoorlie
Last quarter we said the market had tightened and was continuing to do so. We are starting to see our clients make recruitment decisions based on what is likely to happen next year. Clients are reconsidering their rosters, asking MPi to provide remuneration reports and generally asking for market updates so they can stay ahead of the curve. The market is moving faster than most expected and we anticipate that will gain further momentum in 2018.
So, what's the solution?
We suggest you get to know your market, know where your candidates are and know what they are looking for. Job boards are no longer providing high-quality candidates, so we'd recommend a search for every professional technical job you're looking to fill. There are various ways you can conduct that search, but without some proactive activity in the market you're likely to be disappointed with the results.
Regardless of what you do, you must have a proactive element to your recruiting function if you want to secure high-quality professional staff.
Workforce – FIFO Perth
Open Pit – We have seen a continuing high level of requirement for candidates in this space and that's certainly set to continue — with a number of new (and larger volume) open pits coming on line in the next 12 months.
Underground – We've seen a further contraction of experienced-candidate availability. We are noticing now that some companies are directly employing inexperienced people as nippers and truck drivers.
Trades – Electricians and Auto Electricians are in short supply. They are still out there but you need to jump on them straightaway because of the amount of work available. Mobile Plant Fitters continue to firm against the market, with most having plenty of work options.
Processing – Gold-experienced candidates are in short supply. Base metal candidates are available in the market. We are seeing some clients willing to consider base metal experience on gold plants.
FIFO Perth general – The trend of the last nine to 12 months (the thinning of candidate pools) looks set to continue over the next 12 to 18 months, as more operations are brought into production phase. A lot of experienced candidates we are talking to are now seeing more offers on the table. As such, any client who sits on a resume for more than five days has a good chance of missing out on the candidate.
Workforce – Kalgoorlie Residential
Open pit – The availability of candidates has increased slightly. For any opportunities of three months or more, the pool of candidates willing to consider these roles has increased.
Underground – A contraction of experienced candidates has occurred over the past three months. This is expected for the present quarter as well.
Trades – Any "Electrical" title is highly scarce in the market. Fixed Plant Fitters and BMW are still out there. Mobile trades (LV and HD) are in huge demand and the rates they are asking for are steadily increasing.
Geo-techs (Field, Pit, Core Yard Technicians) – After 12 solid months of demand, the availability of Geo-Techs is now very slim. At any one time there are several vacant positions. Clients are now taking on grad Geos with minimum to no field experience.
Processing – With several sites across Kalgoorlie in recruitment mode for Process Technicians the candidate pool is starting to thin out. The requirements of experienced processing candidates is expected to increase further over the next six months.
Kalgoorlie general – We need to promote our town as a mining destination of choice. Looking into our crystal ball at MPi we see nothing but further vacancies coming on line, right across the mining space. We know there are many new FIFO projects coming on line in the very near future and if we cannot bring in new people to Kalgoorlie, this is only going to put pressure on all mining operations, as well as mining suppliers, with a further knock-on effect to our community as a whole.
Overall Summary
Things are on the move so ensure your recruitment strategy is right for the market we're in and heading towards.
2018 is going to present a unique set of circumstances in the Australian mining industry. For the first time we'll be a significant lithium producer and that will require some new and different skillsets in the industry.
Plus, we expect additional growth in the gold and base metals sectors, so prepare now.
Feel free to talk to Shane or Brad if you need information to get your strategy right.
As always we are open to hearing what kind of statistics and data you are seeking about the market. We have access to a broad range of statistics that we're happy to share with our clients. Please help us improve this update by dropping us a reply at brad.thorp@miningpeople.com.au or shane.moore@miningpeople.com.au with your ideas. In the meantime, if you want a more detailed idea of what's happening in your specific sector of the market, please give us a call.
Brad Thorp
Mining People International