Green shoots a good sign after mining industry downturn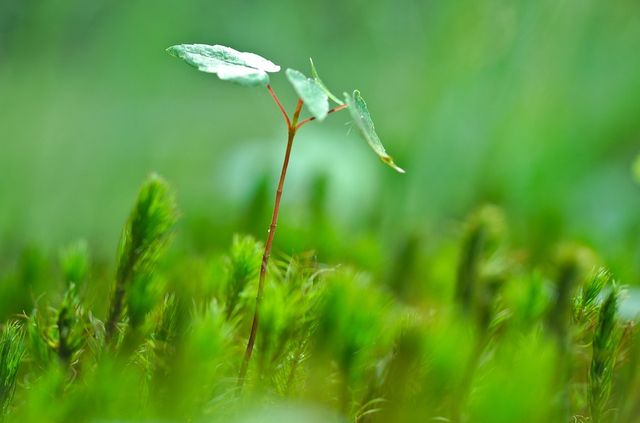 Despite some lingering gloomy talk, there are good signs the resources industry's fortunes are turning around.
There has been a lot written about commodity prices this year. There have been positive signs of recovery, often called 'green shoots', in some sectors, but there has been plenty of commentary about how the mining industry is not out of the woods yet — how some sites are running at a loss, projects are still being shelved, and so on.
The last 10 years of booming growth in Australia's resources sector was unsustainable — even at record-high commodity prices. The boom meant some sites were struggling to break even because of the high operational costs and record wage levels required to attract people, let alone the high cost of consumables and services.
Yes, we are in a downturn. But mining is cyclical. It's something those in the industry know only too well. As indeed, anyone who has lived in a mining state like WA for long enough knows, too: a downturn in mining doesn't just ripple through the WA economy, it causes waves. We're used to living in a boom and bust cycle.
Let's look back further than the last decade and reflect on a previous occasion when the market turned quickly and the industry started moving ahead again. There are lessons for today from these experiences — and they're not necessarily bad lessons, either.
Between the years of 1978 and early 1980, for instance, the price of gold rose from $US165 to $US850 an ounce. This rapid increase resulted in significant investment in the industry in Australia.
Despite some of the lingering gloomy talk, here are some good signs within the industry that we could well be headed in a similar direction this time around.
Let's look at a few factors that suggest things are headed in the right direction.
Firstly, there are expansions and new approvals across a diverse range of commodities — beyond the usual suspects of iron ore, coal and gold — including lithium, rare earth http://www.abc.net.au/news/2016-09-06/approval-to-build-rare-earths-processing-plant-near-halls-creek/7816630 and uranium. Lithium is in demand for batteries and WA currently produces about 40 per cent of the world's supply — making it the world's biggest producer. Major and new players are all looking to ramp up production, and a new $400 million processing plant http://www.abc.net.au/news/2016-09-09/lithium-nirvana-beckons-for-australian-miners/7831648 is set for construction in Kwinana.
The State's lifting of the ban on uranium mining is also an opportunity for new players, new mines and an entirely new industry. While the commodity is currently fetching a price below peak, the companies are banking on a long-term turnaround and are still investing and forging ahead with plans. Indeed, just recently Toro Energy received environmental approval for its Wiluna expansion. http://www.abc.net.au/news/2016-09-06/further-epa-approval-for-wa-uranium-mine-wiluna/7820074
In September the WA State Government approved the expansion of Rio Tinto's Silvergrass iron ore mine http://www.mining-technology.com/news/newswestern-australia-approves-rio-tintos-silvergrass-mine-expansion-4998489 near Tom Price in the Pilbara. That's a capital expenditure of $441 million and it's set to create 500 jobs in construction and 25 operational positions once the expanded mine is up and running. That was just one such investment. There are plenty more. That's because confidence is starting to return to the industry.
Indeed, following the big loss it recorded in August, BHP Billiton declared it believed the world was through the worst of the commodity price drops. http://www.smh.com.au/business/mining-and-resources/bhp-for-newspaper-20160816-gqtkoo.html Across the country, miners are getting back to work. A recent report in The West Australian newspaper https://au.news.yahoo.com/thewest/wa/a/32573698/wa-miners-get-back-to-work/#page1 suggested a 16.3 per cent increase in resources sector job ads advertised in WA over the past year and 'an 8.9 per cent increase in job vacancies in the past quarter alone, taking job demand back to a level last seen late last year'.
And just as it was gold which lead the charge in 1978, gold has been the real winner so far in 2016. In August the precious metal hit a four-year high http://www.telegraph.co.uk/business/2016/09/06/gold-demand-hits-4-year-high---but-us-rate-hike-raises-risk-of-p/ of US$1,360 an ounce. That's good news for Australia's goldminers. It's also good news for those who might want employment in the nation's goldmines, as companies rush to expand their projects or bring new ones to production. https://au.news.yahoo.com/thewest/wa/a/30549134/gold-a-bright-spot-for-wa-miners/#page1