Happy or hostile? How do communities feel about miners?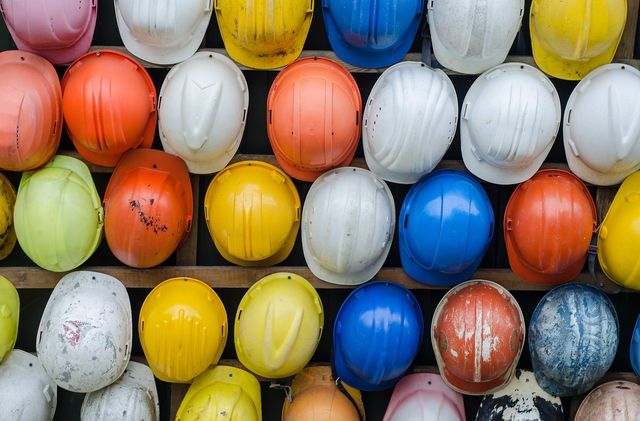 Mining companies contribute billions of dollars to the communities in which they operate.
New West Australian Premier Mark McGowan recently called on the mining industry to act to counter "a rich vein of hostility" towards it.
The industry, he suggested, was unpopular because of its position on taxes and royalty arrangements, it needed to offer more apprenticeships and didn't do enough business with local suppliers.
But is that really the impression people have of the mining industry? Whether it's in Western Australia or anywhere else, doesn't the industry actually do quite a lot for the communities in which they operate? Well, a recent report from Australia's Productivity Commission says yes.
The interim report on transitioning regional economies found 80 per cent of regions had positive employment growth over the past five years — and that employment in the mining sector was higher now than it had been before the last boom. Mining regions, it said, had been more resilient than other regions.
So, those are the wider economic effects of mining companies' activities on the regions where they operate (and in some cases provide up to 50 per cent of local employment). But they also have positive effects that, for these regional communities, are a little "closer to home". Here are some figures from the Minerals Council of Australia, to give you an idea of the scale of the industry's investment in our communities.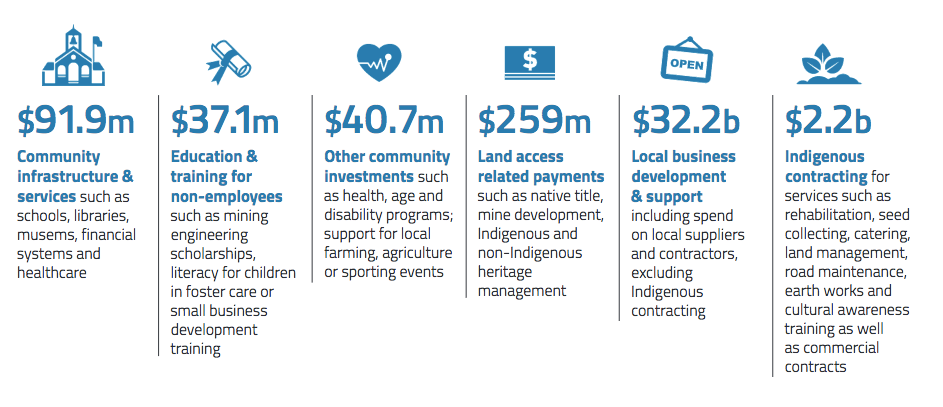 In a 2014 report by the Australian Centre for Corporate Social Responsibility identifying Australia's top 10 companies for corporate social responsibility, two were miners — Newmont Mining Corporation and Rio Tinto.
Newmont Mining, for example, provided training and job opportunities to local women keen to pick up new skills and work between "school hours". They trained the women to drive trucks — giving them skills and flexible employment while simultaneously helping the company overcome production downturns at its Boddington Gold Mine, just south of Perth in Western Australia. When the Boddington mine's usual drivers were taking a break on their 12-hour shift, the trucks no longer sat idle — the women would jump into the cab and, literally, keep the show on the road.
Rio Tinto, like many miners, has a huge focus on indigenous employment. More than 60 per cent of minerals operations in Australia have neighbouring Indigenous communities. Creating employment in these otherwise jobless communities is of obvious benefit to everyone concerned. For well over a decade now, Rio Tinto has had an agreement with the Traditional Owners of the area around its Argyle Diamond Mine, the Gija and Mirriuwung peoples. The arrangement creates income streams for future generations, as well as significant training, employment and business development opportunities. These benefits also extend into the broader East Kimberley region, contributing to sustainable regional development programs.
Several BHP Billiton operations support a program that delivers after-school tuition to young people, including individual mentoring support and case management, in cooperation with schools in their communities. Hundreds of students have graduated since 2014 and gone on to tertiary education.
These sorts of programs might not always make headlines, but they're the sort of work mining companies across Australia are running every single day.
Dan Hatch
Mining People International