Have you chosen the right referee for your mining resume?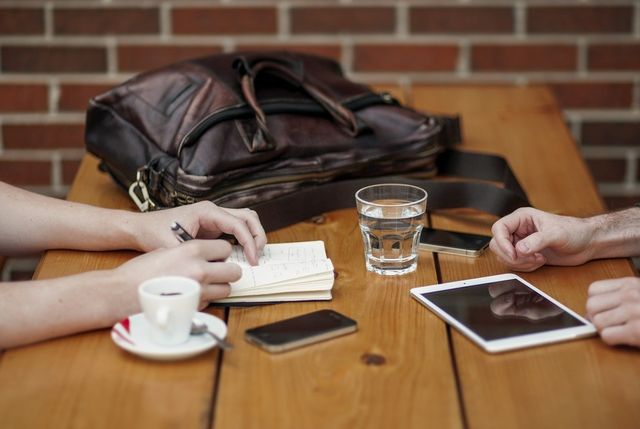 Choosing the right referee can help you land your dream mining job. Here's what you and your referee need to know about job references.
Referees are of vital importance when you're throwing your hat in the ring to get your dream mining job.
You might have all the relevant skills, but if your referee isn't briefed on what the perfect role looks like for you, or if they're not confident when talking to your potential new employers, you could fall down at the very first hurdle.
In a sense you have to "mentor" your own referee to make sure they know which skills they need to highlight the most, shining the spotlight on the fact that you really are the ideal candidate for the job.
How to mentor your referee
So, how do you mentor a referee? Firstly, it's important to have a good relationship with them. These are normally people who have worked with you or known you on a personal level for some time.
If that's the case, sit down with them and tell them what your perfect job looks like, why you want it, why you think you'd be great at it and what areas you think they could highlight to an employer when the referee call comes.
In this increasingly digital age "people skills" are also highly underrated, so make sure your referee knows to showcase your strengths to a potential new employer.
Whether it's that you're brilliant at explaining technical information, have really strong communication skills or you're incredibly patient and understanding with those who have just started in the job, explain to your referee that you'd like that to be made clear to your new employer.
Often referee checks do turn into character references, so make sure your referee is abreast of the industry that your new employer is calling from and what they'll be looking for specifically for that role.
It really is your job to give your referee as much information as possible on the job you're going for, so they can do their bit to help you get it.
Your referee checklist
Here are a few things to remember when choosing your referee.
It's not illegal to provide a bad job reference, so please be mindful of whom you get to be your referee. If you've ever had any kind of run-in with that person in the past, then it might be wise to choose someone else.
Don't be naïve and assume that new employers don't do reference checks in this day and age; they do. Keep your referees updated and keep them abreast of your movements in the industry.
It's also worth writing down a series of questions you think your referee might be asked, just so they can be as prepared as possible and can begin thinking of the right things to say about you.
Relationships are key with referees. If yours is an old employer, an old colleague or a friend you've recently worked with, spend some time with them; it will pay off for both of you.
If you do secure that dream mining gig, remember to thank your referee for being part of the process. They have probably been integral in getting you the job.
Make sure we have the most up-to-date information about you. Log in and update your profile.
Dan Hatch
Mining People International