Here's some hard data on the mining industry in 2017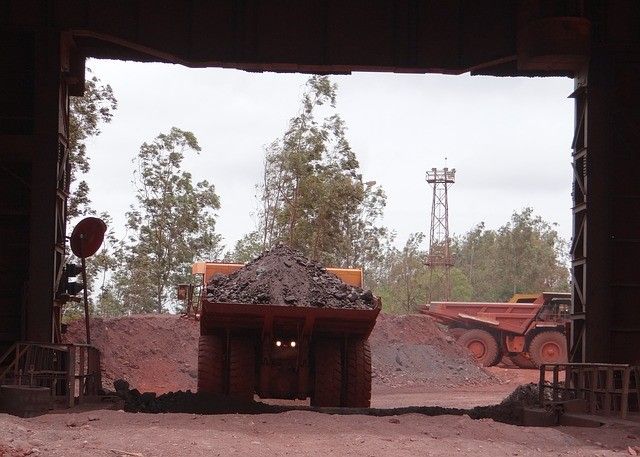 Here's what the job data is telling us about how Australia's mining industry is looking in 2017 so far.
In our last email we wrote about where the industry might be headed in 2017 and the influence the Trump presidency might have on it.
So, what has happened in the last three months?
Commodities
Iron Ore: In January it was $80.82 US/t and as of March 31 it was $78.92US/t. So, a minor decline, but during that three-month period it reached $90+ US/t.
Gold: It started the year at $1157.34 US/oz and as of March 31 was at $1249.31 US/oz. So, while not spectacular it is still a solid gain.
Nickel: In January Nickel was $4.70 US/lb to just under $4.50 US/lb but with a spike during the quarter to more than $5.00 US/lb.
Copper: From just over $2.50 US/lb at the start of the year, as of March 31 copper is hovering around the $2.62US/lb. But there was also a spike during February to more than $2.75 US/lb.
Zinc: The "golden child" for the past 12 months has ranged from $1.18 US/lb to more than $1.30 US/lb in March to finish the month at $1.27 US/lb.
While there are other commodities not mentioned here, this key group gives us an indication of the market in a general sense.
As we've said many times before, we are not commodity analysts but does there appear to be some truth in the belief that prices are holding? We'll let you decide the answer to that one.
What can be demonstrated is how this has affected our business.
As you can see from MPi's job opportunity statistics below, the market has somewhat reflected the commodity prices — there has been a level of consistency in the number of jobs coming in to us.
Job Opportunities coming in to MPi
(Percentages quoted are relative to the previous quarter)
| | |
| --- | --- |
| | Total |
| Jan – Mar 2017 | +15% |
| Oct – Dec 2016 | -22% |
| Jul – Sept 2016 | +29% |
| Apr – June 2016 | +3% |

The months of December and January are notoriously slow in the recruitment industry but this year people seem to have returned to work a bit earlier than in years gone by, with solid job flow kicking off in January.
Job Flow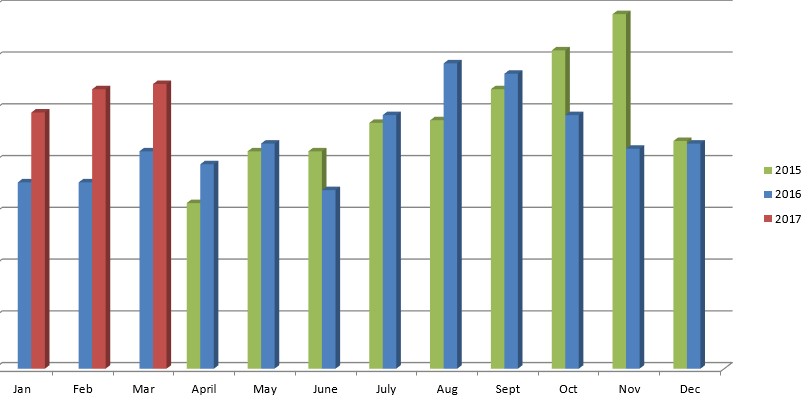 We're not sure that this has demonstrated a belief that commodity prices will remain strong for 2017, but there does appear to be some underlying confidence. We hasten to add that this confidence is tainted with a fair degree of caution. We're certainly not seeing the expenditure of the boom times.
Market Segment Activity
Gold remains our most active market segment. But again, base metals have continued to improve and when you consider that the price has held in a relative sense, it's not surprising to see this increase. The demand for people from contractors has fallen but we expect this is more of an aberration rather than a longer-term trend.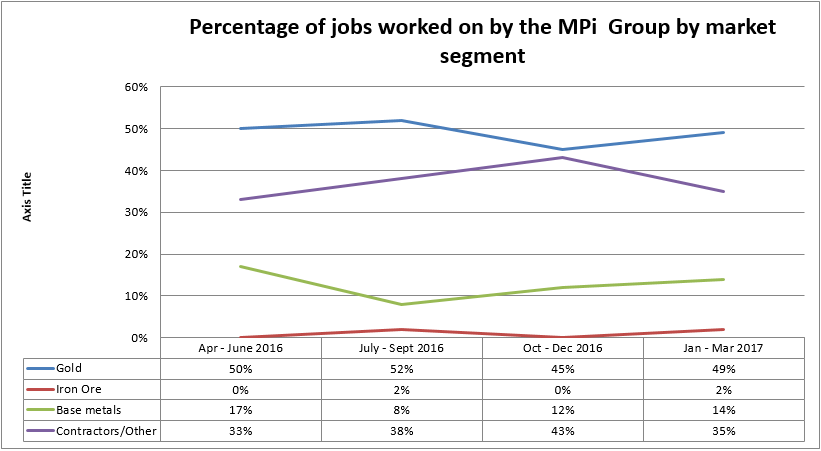 Candidate commentary
Professional Technical – FIFO Perth & Residential Kalgoorlie
Yes, the candidate market has tightened. It's not what employers want to hear but it's the truth. That has been confirmed by the fact that we are now looking for three-times as many Mining Engineers as we were this time last year. And it's not just Mining Engineers who are becoming hard to find — the trend is replicated across many professional technical disciplines.
We only see the demand for skilled candidates increasing during this year and next with new projects moving from construction this year into operation in 2018. The increased demand has led to many clients offering permanent positions rather than contract roles. We are also just starting to see candidates with a couple of job offers in progress at any one time, so we recommend if you are moving people through your own process, make sure you keep the process ticking along and maintain a connection to ensure their interest stays with you.
Workforce – FIFO Perth
Open Pit: Quality Operators have thinned out. Candidates have an expectation for higher pay rates. Iron ore has absorbed a lot of Operators in the last three to six months.
Underground: Lower level experienced Operators (Nippers/Truck Drivers) who have a year or two in the field under their belt are light on the ground. Solid entry-level candidates are being taken on more and more (albeit direct with mining companies).
Trades: There's a short supply of mining-experienced Tradies across the board. There are lots of trades people with a construction background around though.
Processing: Higher-skilled Operators are in high demand. With a limited pool to choose from, their focus is mainly on permanent or long-term opportunities. Candidates are starting to look for slightly higher rates.
Workforce – Kalgoorlie Residential
We are seeing significant shortages across more discipline sets. Since our last update this has spread from the usual trade-based candidates into the Operator space. There are a few reasons for this:
Open Pit: With a strong demand across most Kalgoorlie Open Pits for a sustained period, the pool is now thin for heavily experienced Operators.
Underground: Over the past six months the demand has changed from static to busy, driven mainly by large ramp ups across two Kalgoorlie operations.
Geo-techs (Field, Pit, Core Yard Techs): As the industry (mainly in the gold sector) has picked up pace, so have the requirements for all roles in the Geo Science discipline set.
Kalgoorlie in general: We are just not seeing the arrival of new candidates in town. If we go back over the last two boom periods (when the media was telling everyone about the $100k paying jobs in mining towns) we were registering hundreds of new candidates per month. Presently we are only registering one-fifth of that.
Summary
We feel that, in general, the mining industry continues to head in a positive direction. It's great to see mining returning to some of its former glory; not that any of us really want it back to the boom times of 2010/11, but some positive sentiment is good. This period will present different challenges to the ones faced in the last four years, so be prepared to adjust your recruitment and retention strategies to fit the current market.
In this, MPi's twenty-third year of operation, we look forward to seeing the mining industry continue to grow. No doubt there will be bumps in the road but, regardless of what 2017 brings, we're confident the innovation and resilience of our industry will find a way to make it work.
As always we are open to hearing what kind of statistics and data about the market you want to see.
We have also recently added to our targeted market research capability with the creation of the "MPi Polling/Media Centre". Check it out here. Some of the recent results have been absolutely fascinating.
We now have access to a broad range of statistics we're happy to share with our clients.
Please help us improve this update by dropping us a reply at info@miningpeople.com.au with your ideas. In the meantime, if you want a more detailed idea of what's happening in your specific sector of the market, please give us a call on 08 9426 1500.
Written by Brad Thorp & Shane Moore
Brad Thorp
Mining People International
Shane Moore
General Manager - Client Services & Major Project Delivery
Mining People International