Here's the data that shows mining's turnaround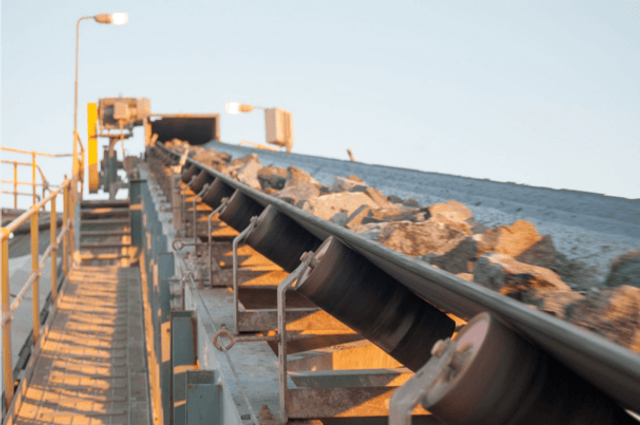 Want to see what the mining industry's recovery over the past year looks like in charts and graphs?
New data from the NAB shows the recovery in Australia's mining industry over the past year.
It comes as no surprise to anyone working in the sector that things are on the up – we reported on green shoots two years ago and were warning about an impending skills shortage this time last year.
But it's still fascinating to see our industry's recovery in charts and graphs — especially with the industry reporting the highest level of confidence of all industries included in the bank's report.
Here's the improvement in business conditions, compared to other industries.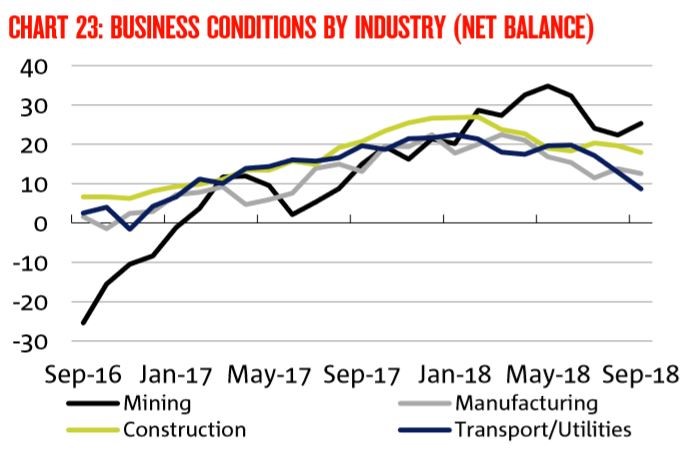 And here's a chart showing business confidence, with mining leading the pack.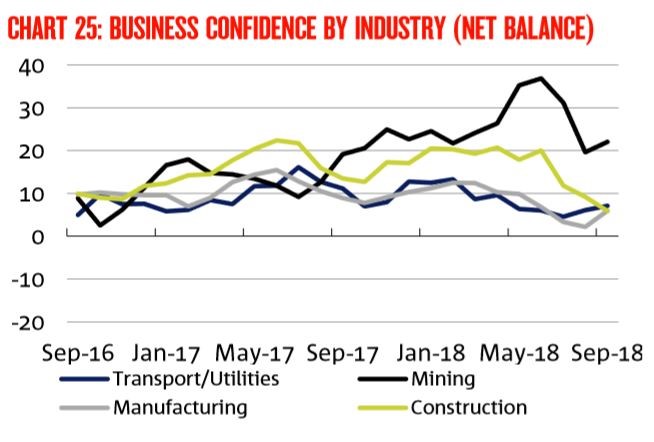 Demand for product drives investment and jobs growth
So, why is mining booming once again? It has a lot to do with the demand for the industry's product. This can be clearly seen in this next chart, which looks at capacity utilisation by industry. In short, this graph shows that demand for the product created by mining is outstripping average supply levels by about 4%.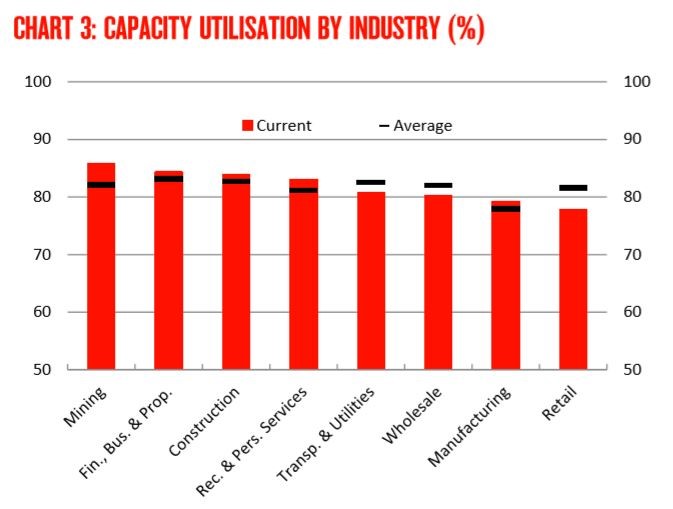 The data follows a previous report from the bank which showed high commodity prices were increasing profits in the sector, with $21 billion worth of new projects and investment in the sector from the big miners. The flowthrough of that to jobs was increased pressure on wages.
Here's how that looks: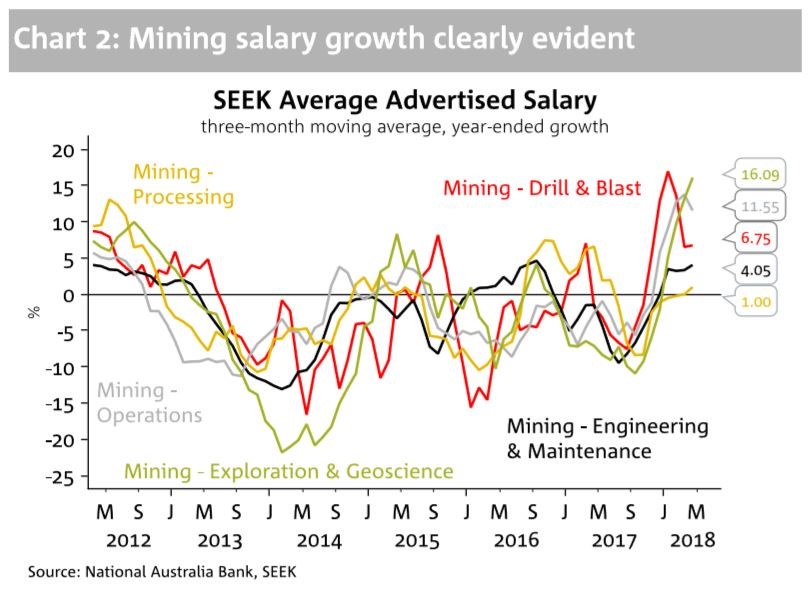 NAB Economics Director David de Garis told Business Insider that advertised salaries had increased for jobs in the Pilbara, Karratha and Port Hedland by a "solid 35%".
"This fits with the general tone of reporting of pressures emerging on costs (including labour costs) from several key resource companies of late, and cannot be of comfort to operators in the sector with aspirations to increase spending and activity further," he said.
Mining People International has more than 23 years' specialist experience across every job category, helping mining companies find the best candidates and helping jobseekers find their perfect job. Find out more here or get in touch today.
Dan Hatch
Mining People International