How can we keep WASM graduates in Kalgoorlie?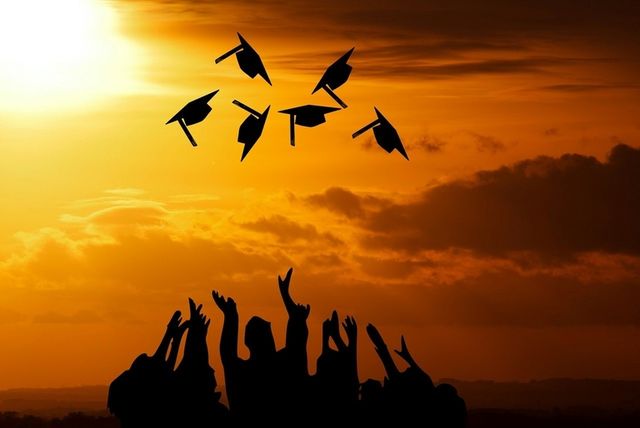 How can we keep WASM graduates in Kalgoorlie? Vocational training is one way to get them to stay. We explore.
It's no secret that a host of mining jobs in Kalgoorlie are going unfilled.
We've written about this a lot and how much of the problem stems from an inability to encourage people to move to – and stay in – the town.
But here's the thing: if you're a miner, there's a ready-made workforce at your doorstep in the form of WA School of Mines (WASM) graduates. That is, if you're prepared to invest in WASM students to keep them in Kalgoorlie.
But how does the industry do this?
Get behind vocational training
The upcoming November vocational period is one such opportunity, with placements crucial to WASM students from the Kalgoorlie and Curtin University Bentley campuses meeting the 480 hours of industry experience required to graduate.
Kalgoorlie-Boulder Mining Innovation Hub Director Sabina Shugg said vocational training is a form of "try before you buy" for employers and gives students much-needed experience and a feel for working in the town.
"If employers can get vocational students here and trying out living in the community, then that's a good source for them to find long-term graduate employees," she said.
"They can continue to build up relationships with those vocational students, and as they need projects done throughout the year they can sometimes tap into those students."
However, the process does not by any means need to be blind. Mining People International, as a specialist in mining recruitment, and with a Kalgoorlie office, has regular contact with students at WASM and can take them through our recruitment process to ensure they're reliable and suitable for the role.
Reasons behind the labour shortage
Kalgoorlie's labour shortage has been blamed on a combination of workers preferring FIFO life, nervousness following the last boom and subsequent crash, and Kalgoorlie's so-called bad reputation.
But Ms Shugg, a WASM graduate and long-time Kalgoorlie resident, said a message needs to go out to mining graduates that Kalgoorlie is not a bad place to live.
"Some young people might not realise the opportunity and what a great lifestyle they can have," she said, adding that living in a regional town allows people to play a bigger role in the community.
FURTHER READING: What's it like living in Kalgoorlie?
Further driving home this message, a new stakeholder group called Our Mining Future was formed in June to try to promote mining in schools to boost WASM student enrolment numbers, which have dwindled in recent years. Australia-wide, the group has warned, just 60 mining engineering students are expected to graduate in 2020.
"It's really about trying to raise awareness of some of the great opportunities that can be had in the mining industry," Ms Shugg said.
Miners have to invest in graduates
However, Ms Shugg said for those students who are already enrolled to get their foot in the door, it requires a commitment from mining companies.
"It takes a bit of effort because you've got to adapt them and train them," she said. "But the rewards are there, they just have to put the initial effort in. And if companies don't, then they're going to be suffering for it by not having enough graduates and entry-level employees."
It's a sentiment highlighted in a post from RUC Cementation Mining Managing Director Barry Upton to fellow WASM alumni in April in which he urged employers to take on undergraduates amid concern that as many as 30% could fail to graduate due to insufficient industry hours.
"This is an issue that ultimately will affect all of us," he said. "If we cannot contribute to the learning experiences of future professionals in our industry, then we have no case to complain if we are not happy with what we ultimately get."
Mining People International has more than 23 years' experience as a specialist recruiter and can help find the right vocational placement for your mining company. Get in touch today.
Beatrice Thomas
Mining People International