How millennials can make a good impression in mining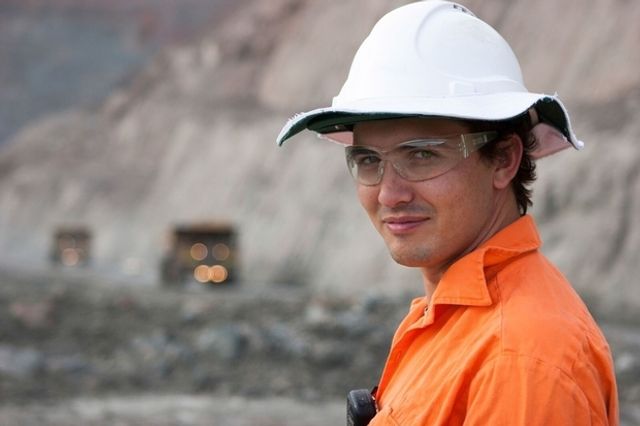 How can you make a good impression in mining as a millennial? We take a look.
If you're part of the millennial generation and working in the mining industry, the opportunities for career growth are ripe.
With the industry on a high, workers born between 1982 and 2002 (millennials) are either at an entry level or hovering mid-career with plenty of chances for advancement if cards are played right.
But how do you impress your bosses, most of whom are gen Xers and baby boomers, and who often come to the table with a different way of doing things?
Mining millennials 'have something to learn'
As one gen X senior manager at a major international oil and gas company told us, it pays to acknowledge that you have something to learn from senior colleagues.
After all, if you're in the position of working below a gen Xer or baby boomer, it's likely they have a lot of experience.
The gen X manager had the following advice:
Show interest
Every boss has a different management style. Some like to tutor you; some let you work alone, make mistakes and learn from them.
In general, inexperienced workers should crave mentorship. They should also show interest in what they're doing, ask questions and seek to gain knowledge.
A boss will always respond positively to someone who shows interest, and this will help them apply the right management style to you.
Accept challenges
A challenge is the best way to learn a lot – fast. Some bosses need you to get up to speed quickly and won't have time – and sometimes the ability – to mentor you sufficiently.
If a boss asks you to get familiar with a subject you know nothing about, don't be afraid of it; just do it. It requires you to work hard, but it will pay off.
Do what is asked
He or she is your boss for a reason. Don't get sidetracked and do something differently because you think the instruction is not right or because you don't like it.
If you think that something should be done another way, discuss it with your boss, but with arguments supporting your position. Your boss needs you for a specific job and if you don't do what your boss asks, you are no good to them.
Your boss knows more than you think
Your boss has knowledge that you don't have, so try your best to gain that knowledge. It can only benefit you. Don't try to undermine your boss. That will never work and only reflects poorly on you.
Be prepared to travel
If you're working FIFO, being prepared to travel is a given.
However, even if you're in the head office, if you're at a mining company with multinational projects, then the chances are they will at some point send you to site – and this can be anything from another city to a remote region in a developing country where your home for the next few weeks is a tent.
Either way, say yes. The experience will be invaluable and your ability to be flexible and willing to take on a harder project won't go unnoticed.
FURTHER READING: Why ageism affects us all – even in the mining industry
How else can you make an impression as a mining millennial?
The generation gap can, however, work well if you approach it the right way.
Mining People International Managing Director and Principal of Executive Search Steve Heather looked at managing millennials here with tips on how to get the best out of this group of workers.
But here's how you, as a millennial, can be an asset to your boss:
Don't overwhelm them with information
In the age of the internet, we tend to have an affinity for data overload. Understand that gen Xers and baby boomers are busy, so don't waste their time with details they don't need. Just give them the information they asked for.
Be clear on what works for you
Yes, they are older and more experienced, but conveying how you work at your best can be helpful if approached the right way. Perhaps you are goal-oriented, or you prefer to be given a task and left to it. Let your boss know, and if it contrasts too much with their style of management, try to find a middle ground.
Figure out their style
Some bosses want you to be proactive, so go to them with suggestions/solutions/ideas for a problem rather than asking them to do it for you. It also pays to be resourceful – ask other employees/managers who have worked with them before about how they operate either onsite or in the office.
Apply all of this and you're sure to get noticed.
The best way to find your ideal job is to register for job alerts. You'll never miss a posting and be one of the first to know about new opportunities.
Beatrice Thomas
Mining People International