How mining is staying on the right side of history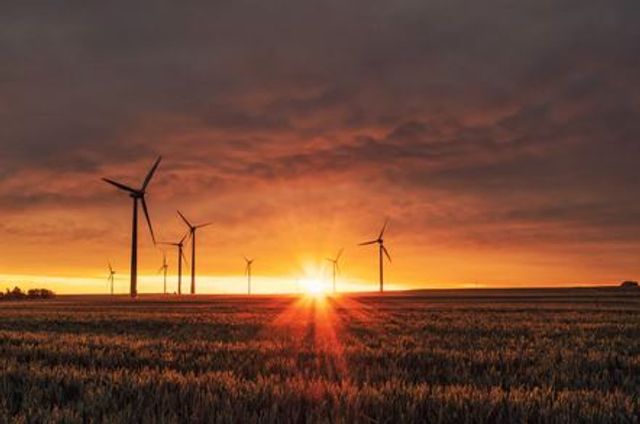 When it comes to the big issues confronting humanity, mining needs to be seen as part of the solution rather than part of the problem.
Whether we like it or not, the world is changing — and our industry needs to change with it.
It's not just the climate and mining's potential contribution to climate change that have put this issue front and centre. It's also the change in consumer attitudes towards any business or activity that is seen to be polluting or damaging to the environment.
What we're talking about is what is sometimes called the industry's social licence to operate. In other words, as an industry, we need to be seen to be on the right side of history; we need to be seen doing our bit. When it comes to the big issues confronting humanity, mining needs to be seen as part of the solution rather than part of the problem.
This isn't about greenwashing; this is about taking real action to ensure that, as an industry, we're making a positive contribution to the planet and society and minimising any negative impacts of our activities.
Fortunately, mining is already making progress in this area in leaps and bounds. These are some of the ways mining is making a difference, as highlighted in various reports including PWC's Mine 2021.
Lowering carbon inputs
Like businesses in many industries, many mining companies are finding ways to lower their carbon footprints. This can include changing the inputs and processes that go into creating a product. For example, Alcoa and Rio Tinto are now producing low-carbon aluminium (created using a revolutionary new smelting process). Not only is it better for the environment, but the product created is actually attracting a premium price because customers (like Apple) are demanding it.
Reducing carbon emissions
Lowering carbon emissions is a goal across the industry, as the world aims to reach net-zero emissions by 2050. Mining companies across Australia, and globally, are increasingly using solar power, switching to batteries over combustion engines, and finding ways to reduce energy consumption.
Investing in greener projects and processes
The money markets are also playing their role in making mining more sustainable. As the PWC outlines, green investments and sustainability initiatives are finding it cheaper to source capital funds for their plans and projects. Investors want greener projects – perhaps they're hedging against the long-term risk of that "social licence to operate" of companies that aren't doing their bit? According to PWC, exchange funds focused on sustainability and governance recorded net inflows of US$89 billion last year — which is 300% on the previous year.
Producing the commodities that will fuel the future
Let's not forget one big, simple truth: there's not a solar-powered, battery-driven future without mining. It's miners who find and extract the exact minerals required to make everything from the solar panels destined to power our homes to the lithium batteries required to drive our cars. In a social licence to operate sense, it might seem hard to leverage this fact — after all, it's still mining, it's still holes in the ground and it still means disrupting the natural environment somewhere. But think of it this way — if we don't mine lithium, for example, then we have to keep mining and burning coal. Mining lithium so we can store renewable energy effectively directly impacts our ability to close coal-fired power stations and limit carbon emissions.
A cleaner, greener future for mining?
Humans have been mining in some form or other, experts believe, for at least 43,000 years. It has enabled and empowered civilisations both ancient and modern. It is an essential industry.
But it is also an industry that has always changed when it has needed to — and it hasn't just been evolutions in science and technology that have been behind that change. It has been changes in sentiment about what is socially acceptable, too. (If there weren't, we might still be sending young children down coal shafts.)
Social opinions about climate and the environment are just the latest evolution in the story of mining. Keeping on the front foot, adapting, embracing change and new technology, are exactly how mining will maintain that all-important strong social licence to operate.
That makes it an exciting time to be forging a career in mining.
Make sure to register your details with us to ensure you're considered for upcoming opportunities that match your skill set.
Dan Hatch
Mining People International