How safe is the mining industry in Australia?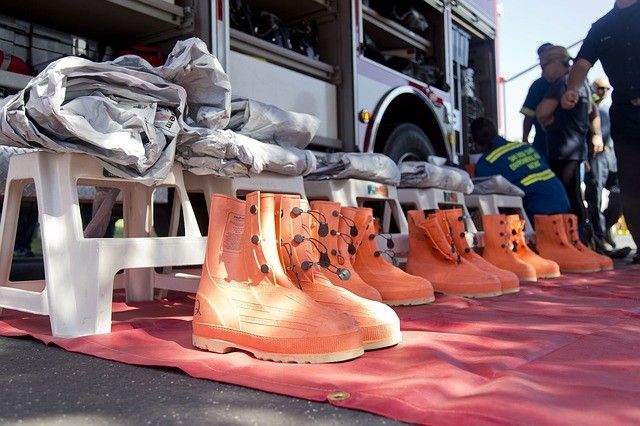 MPi has asked those who work in the industry just how safe they feel it is.
How safe is the mining industry in Australia?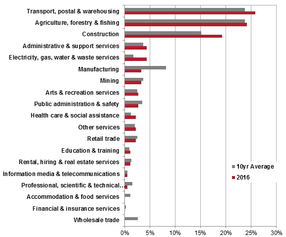 This article was originally published on 28 February 2017 but was updated with new safety data on the 31st of October 2019.


Just how safe is Australia's mining industry? It's a question many people ask as they're considering whether a career in the sector is right for them. Not surprisingly, it's also a question those already working in mining obsess about.
Recently, Mining People International surveyed people in the Australian mining industry to get their impressions about safety. Some 220 people responded. Some were supervisors or management level. Others were "on the tools" frontline employees.
The employees were asked "do you feel that mining is a relatively safe industry?" Here are the answers that came back.
Supervisors and Management
Yes — 104
No — 11
Frontline workers
Yes — 81
No — 24
So overall, more than 84 per cent of people in the industry felt it was relatively safe. Almost 16 per cent thought it wasn't.
How does that compare to the reality? We had a look at the official figures from the Government to see how justified (or otherwise) that impression might be.
Let's have a look at some statistics
The mining industry employs about 245,000 people – or some two per cent of the Australian workforce. Obviously that number fluctuates with the mining cycle. In 2017, there were three workplace fatalities across the mining industry, representing 1.4 people for every 100,000 people employed.
Between 2007 and 2016, 81 mining workers died from work-related injuries, accounting for 4% of all work-related deaths in the country.
OK, so that sounds dreadful. And obviously any work fatality is awful. Ideally, no one would ever die or be injured at work. Everyone has the right to expect their workplace is as safe as possible. But that doesn't mean some workplaces don't come with risk, and mining, unfortunately, is one of those industries.
But how safe is mining? Well, it's quite a bit safer than agriculture, forestry and fishing (which accounted for 23 per cent of fatalities between 2003 and 2015), transport (24%), construction (15%) and manufacturing (9%).
For context, here's a chart from Safe Work Australia showing the 10-year average of work fatalities in Australia by industry.


Figure 1: Worker fatalities: proportion by industry of employer, average of last 10 years (2007 to 2016) and 2016



That the mining industry accounted for around 4% of workplace fatalities is not a bad record for an industry with so much risk. After all, administrative and support services accounted for three per cent and the arts accounted for two per cent — and most people would not consider those particularly hazardous industries, by comparison.
Once again, while we can use words such as "not bad" to describe this result, from where we watch, we also know the industry regards just one fatality as one too many, and is doing all in its power to achieve that outcome.


Workers' compensation statistics in Australian mining
Let's move away from fatalities and talk about workers' compensation claims. Over the 10 years from 2007 to 2017, the mining industry accounted for just two per cent of all serious workers' compensation claims. The incidence rate of serious claims for the sector fell from 25.1 claims per 1000 employees in 2000–01 to 12.2 in 2011–12. It dropped again to 9.3 claims for every 1000 employees in 2017. That's a 61% reduction in claims since 2000.
If anything can be taken from those figures, it's encouragement. The industry is taking steps to become safer all the time.
What do those claims look like close up? Just over one-third (34%) were for muscular stress caused by using non-powered tools. Almost one-quarter (22%) were for falls, trips and slips. And 18 per cent were for being hit by moving objects — like bars, pipes, beams or rocks.


Expert talks about mine safety in Australia
Mining People International's principal consultant for safety and environment, Gary Kearns, said workplace health and safety were the industry's highest priorities.
"Mining companies are focused on achieving a goal of 'zero harm' by continuously improving the health and safety culture, processes and systems," he said.
"From the first day on site, people go through inductions and training so that they are aware of the site's safety procedures. Further training is then provided focusing on the area of the mine that the person will work in and their position. These procedures are continually monitored and improved to help build a site-wide culture of risk awareness and proactive hazard reduction."
Kearns confirmed what the statistics above suggest: Mining companies have increasingly focused on safety in recent years.
"The biggest improvement that I see is the top-to-bottom and bottom-to-top approach to, and awareness of, workplace health and safety," he said.
"The emphasis on production being the most important thing to a mine or mining business has been replaced with safe production being the measure of success."