How to get a mining job that isn't even advertised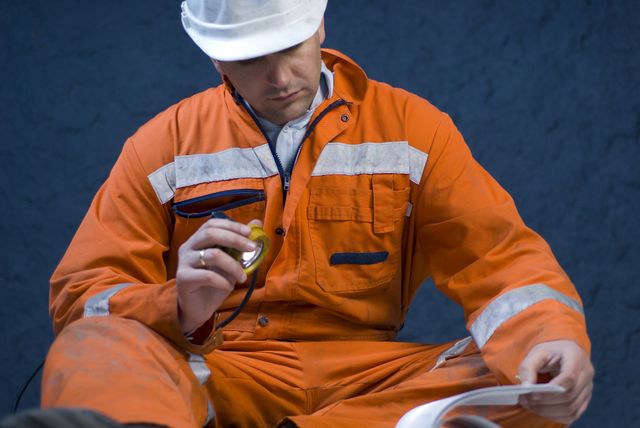 Did you know that most job vacancies aren't ever actually advertised? So, how do you find a mining job when it hasn't been advertised? Get our best advice.
Did you know that most job vacancies aren't ever actually advertised?
This isn't exactly a highly researched statistic, but based on our vast experience as mining industry recruiters for two and a half decades, we'd estimate only about 20% of job vacancies are advertised.
Which means a lot of people are finding their next opportunity without trawling SEEK every morning.
So, how do you find a job that's not advertised? How do you find a job that's one of the hidden 80% of the job market?
Through their networks
Your existing professional networks can be a great place to start.
You can ask friends, family, current and former colleagues, old school friends, that guy on your volleyball team — anyone you meet, frankly. Anyone could be the right person to put you in touch with a potential employer about a job you'd be perfect for.
These are the people who can help you access the hidden job market, and for many people it's how they have secured an entry-level role.
Through new networks
Put yourself out there. Join online networks and professional groups; go to events like conferences and trade shows; meet people.
Open yourself up to the market and the market up to you. Let potential employers know you exist. Add new LinkedIn connections. Find a mentor in your industry and ask them for guidance, advice and contacts.
Contact employers directly
Many a jobseeker has landed a position in their dream industry simply by having the courage to ask.
OK, so maybe the company you'd love to work for isn't advertising right now, but contacting them gets your name known. You want to be on the top of the list when jobs are going.
Sometimes someone from the firm will call back just hours or days after your introduction and say "actually, we have a holiday-fill job going for a month; can you start Monday?" Once your foot is in the door, you're perfectly positioned to impress.
Shop closer to home
Don't forget to look right on your own doorstep.
If you already have a job but it's not perfect, or you have your eyes on a dream role, ask yourself if the job you want exists at the company you're already in.
Let your current employer know. It shows them you have dreams, goals, drive and ambition. Approach them about it with a positive attitude and it will go a long way towards helping you get the job you really want.
Use a specialist recruiter
Recruiters who specialise in an industry, who come from that industry originally and work in it all day, every day, have incredible networks. They have their fingers on the pulse of who is hiring, who is moving, and who has new projects coming onstream and will be hiring soon.
When you use a specialist mining recruiter, you're tapping into their extensive networks and the knowledge and information they have access to as industry insiders.
To be considered for unlisted jobs, make sure to register with us so we have your details on file.