How to get a mining job through a recruitment agency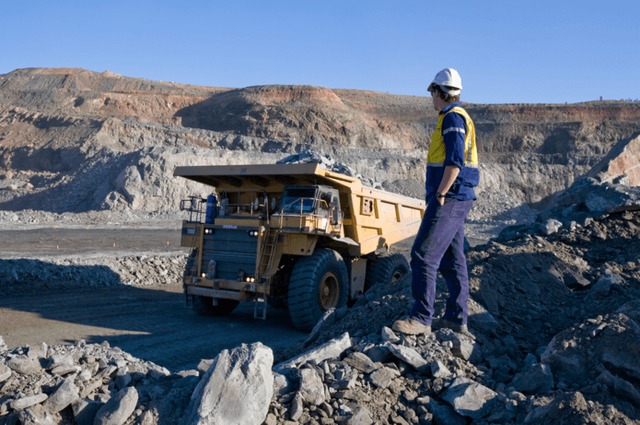 Here's our best advice for how to get a mining job through a specialist recruitment agency.
Perhaps you're already working in the Australian mining industry and you're looking for your next career move. Maybe you've heard there's a skills shortage and you're keen to take advantage of the opportunity to get back into the industry.
Whatever the reason you're looking for a new mining job, using a specialist mining industry recruiter can help streamline the whole process by matching you, your skill set and your career goals to the right job, company, site and team for you.
It's the best possible to way to make sure you don't get just a mining job, but you get the right mining job for you!
Here's our best advice for how to get a mining job through a specialist recruitment agency.
Find the right recruiter and the right agency
The very first thing to do, before you submit your contact details or CV anywhere, is to make sure you're choosing the right recruiter. You can waste a lot of time and effort dealing with recruitment firms that:
Don't understand your skills, experience and qualifications
Don't take the time to understand your needs, goals and expectations
Don't understand the mining industry at all.
For an industry like mining, which has so many specialist skills, trades and professions, make sure you're dealing with an organisation that truly gets mining – one where the staff have mining experience themselves.
Check a recruitment company's website and make sure they work in our industry and determine their geographical location. Call their number and ask some questions. You need to be reassured you're choosing a recruitment firm where you're not just a number, but where you really feel like the recruiter understands you and is in your corner, looking out for you. They should be as dedicated as you are to finding the perfect mining job for you.
Here are some basic points to look out for and questions to ask:
Do they guarantee to let you know before they recommend you for a mining job, every single time they want to recommend you?
Do they promise to keep in regular contact with you to let you know how things are going, whether the job search is going well or not?
Do they promise to let you know how you went, every single time, whether you're successful or not?

Register online, then chat to your recruiter
Once you're confident you've knocked on the right agency's door, you'll need to register with them. These days this is almost always done online. You'll be invited to submit some personal details and some background on your work experience, qualifications and the kind of position you're looking for.
Make sure you fit the criteria for any position you have applied for or want to apply for through an agency. If you do that, you should then get a follow-up call from the recruiter working the position. This is their chance to get to know you, and for you to get to know them. You're making a personal connection here. This person is going to use their expertise and their networks to help you land your next dream job.
Your attitude matters. If you're disinterested and not talkative, it's going to be difficult for the recruiter to help you in the way both you and they want. You want to be top of mind when a job you're perfect for comes available, so make a good first impression.
Have your tickets in order
You can help your recruiter to help you by having all your qualifications in order. Have you got your tickets and certificates? Any certificates you don't have could delay being recommended for mining jobs.
RELATED: What will and won't show up on my police clearance?
Remember, honesty isn't the best policy
Honesty isn't the best policy; it's the only policy! You have to be scrupulously honest with your recruiter. If there's a particular mining role you're really qualified for but you don't want to do, let them know. Don't let them put you forward for the position because it'll only be wasting everybody's time.
Even better, if you only want to work a certain type of roster, or you only want to work FIFO or you never want to work as a gold room technician again, tell your recruiter during your initial chat.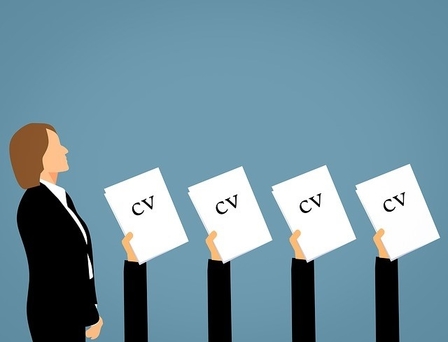 Beef up your resume with expert advice
Your recruiter will be able to give you advice on how to present your resume to your best advantage. Follow their advice—they have years of experience and they know what mining companies are looking for.
Your recruiter will also have up-to-the-minute and inside information on what interview panels at mining companies are expecting when you turn up for an interview. They'll be filled with tips on how to present yourself, what to say, and what not to say. Follow their advice and give yourself the best possible chance of winning that mining job.
RELATED: 6 myths about resumes you probably think are true
Remember, it's a partnership
Your agency and your recruiter are working hard to find you the perfect job, but the responsibility isn't all with them—it's shared. If you miss a call, get back to them as soon as you can. If they arrange an appointment or an interview, be sure to get along (and be on time). Otherwise, you're making the job harder for them—and you're less likely to be successful.
Give your recruiter feedback. Let them know what happened in an interview. Build the relationship you have with them. And most importantly, communicate!
Time for a new mining job? Or ready to restart your mining career? MPI has been a mining industry recruitment specialist for almost 30 years. Register with us here and we'll help get you back onsite.
Dan Hatch
Mining People International