How to handle the job search emotional rollercoaster (and get the job)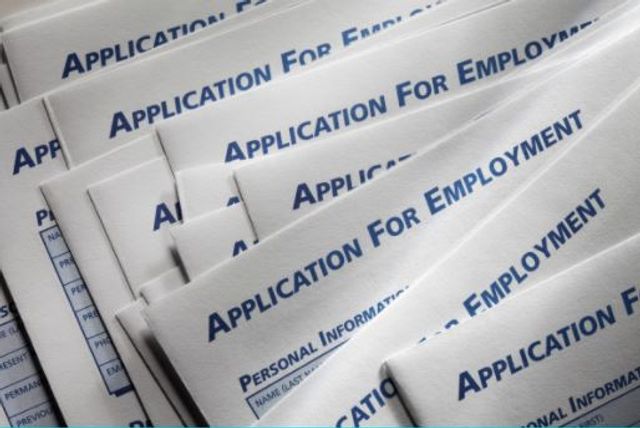 A job search can be an emotional rollercoaster, but those same emotions can sometimes get in the way of success. Here are our tips for mining industry candidates.
Looking for your next mining job can be an emotional time. For some, there's the stress of being unemployed and the eagerness to get a start. For many, there's all the emotional ups and downs that come with the application and interview process.
Over the years we've seen candidates cope with everything from frustration, anger and sadness, to eagerness, over-confidence and elation. On occasions, we've seen a candidate's emotions actually get in the way of them winning the job they were going for. When that opportunity was the mining job of their dreams, it can be particularly crushing.
Knowing what these common pitfalls are can help you avoid them. We asked our team what they've seen and how candidates can avoid making the same mistakes. Here's what they said.
Getting upset with your recruiter doesn't help
Kirsty Large, our Consultant for Processing, said it's important for candidates to remember that their recruitment consultant is on their side and to not let frustration boil over.
"I had someone who had lost their job due to a redundancy and had a mortgage to pay," she said. "I sent their CV to a number of mining companies and it took a couple weeks to get feedback. During that time, they got quite frustrated with me."
It's important to remember that just because you haven't heard back yet, doesn't mean nothing is happening or that progress isn't being made. Getting upset with your recruitment consultant won't make the mining companies reply any faster!
Pro tip: "I would advise jobseekers to always ensure that the company and role they're going for align with what their wants and needs are in their next position — and to ensure that the role they accept is the right role for them," Kirsty said.
Understand that eagerness can sometimes read as pushiness
Gary Kearns, our Principal Consultant for Safety and Environment, said he had seen people who were overeager for a position ultimately be rejected because "they have been perceived as pushy" or like they might be hard to work with.
"Which is not always the case," Gary said. "Most people who act this way are just enthusiastic, especially if the position in question is the one they have been striving to get for some time."
Pro tip: Gary said: "Seek advice and feedback. Consider how you approach difficult communications. Only apply for positions that you have the experience and qualifications to meet the majority of the selection criteria and are at the right level."
Don't let your disappointment ruin your future prospects
Job search success isn't always immediate. You might be a fantastic candidate and you might feel really confident after your interview. But that doesn't mean you were the best or the right candidate on the day. Sometimes, the job will go to someone else.
Gary said what you do next really, really matters.
"If people react with frustration or anger when they don't get a role, the way they respond can influence the way they are looked at when a new position comes to light," he said.
Pro tip: "Give very considered thought to how you react to not getting a role," Gary said.
Cockiness doesn't play well with potential employers
You've doubtless heard about the skills shortage in the mining industry. It's understandable that some people who work in the industry, or want to return to it, might want to "test the waters" and see whether they can leverage their skills and experience to get a better role, a dream job, or more money.
But Patricia Otto, Mining People's Senior Consultant for Mining and Geology, has a warning for those "testing the market" — and especially those who hope to play two or three companies off against each other as they chase dollars.
"I recently had feedback from a client saying a candidate was 'overly confident and brash, considering how little technical knowledge he has'," she said.
Ultimately, being cocky about your options is very short-sighted. Mining is a small industry, if you're hoping to have a long career.
"It's ok to go with another company but it is important to keep communicating and to be honest," she said.
Pro tip: "Confidence is good, but humbleness is a virtue," Patricia said. "Generally, if candidates have a lot of options, it's better to show their genuineness and reliability — because in a few years, the industry may be slow, and then they will want us to help them find work."
Keep your nerves under control
It's only natural to feel nervous going into a job interview – especially if it's for a job you really want, or if you're trying to get back into the industry after a period outside it.
Keeping those nerves under control and being able to sell yourself and your skills confidently (and humbly) can make all the difference.
"I have been able to place two geologists recently who have been out of their field for five to 10 years," Patricia said. "They have now been able to return to their field of passion, simply because companies have given them a chance to come back at a lower salary and refresh their skills.
"Both these candidates were a bit nervous but had the basics in geological knowledge, so they did succeed in the interview."
Pro tip: Talk to your recruiter before the interview. They know the mining company, the people who'll interview you, what they're looking for, the qualities they expect to see, and the kinds of questions they're likely to ask. Going into your interview armed with this information can do a lot to calm your nerves – because you're less likely to be hit with a question you didn't expect.
Control your emotions; control your job search
One of the reasons a job search can be such a stressful time is that, as the jobseeker, you feel like so much of what's going on is outside of your control. Why haven't they called? Why didn't they choose me? Why is it taking so long?
While you can't control the process, you can certainly help the process. Part of that is keeping your emotions under control:
Mindfulness and meditation can help (it lowers your blood pressure, reduces anxiety and depression, helps you to focus, and allows you to process your emotions better)
Talk to someone (talk to a friend, a loved one or your recruiter about what you're experiencing. Sometimes just saying these things aloud really helps – but sometimes that person can provide good, actionable advice, too!)
Do the things you love (don't let your job search consume you. Find time to do your favourite activities – whether that's playing with the kids, going to the gym, or reading a book. Doing the things you love restores your energy and leaves you feeling happier and more confident).
To be considered for unlisted jobs, make sure to register with us so we have your details on file.
Dan Hatch
Mining People International