How to use networking to get a mining industry job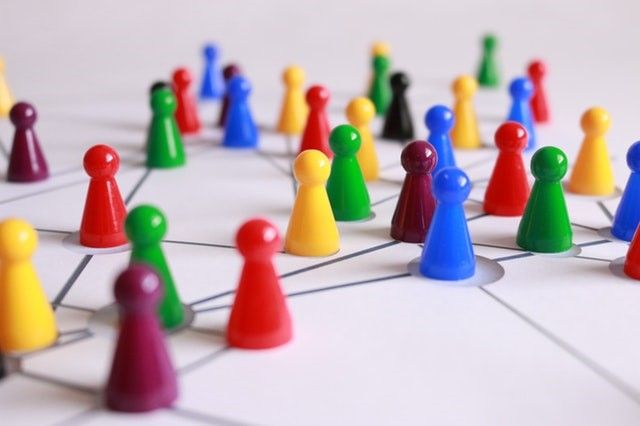 Find out how to increase your chances of getting the mining job of your dreams, or reaching the next step on your career ladder, by networking.
If you're on the hunt for a mining job or you're ready to take the next step in your mining career, you're no doubt combing through job advertisements and sending off resumes.
But could the secret to landing your dream job opportunity be networking?
According to a LinkedIn survey of more than 3000 people, 85 per cent of jobs are filled through networking. So, it's certainly a strategy that's worth your time.
Here is our best advice on how to make networking work for you.
Nurture your existing contacts
The best method of networking is to develop your contacts gradually and to keep in touch with them regularly.
Anyone could be considered a part of your network — former work associates, people you attended university with, people you had your first internship with, that guy in mining you met at your neighbour's BBQ, and so on.
We recommend gradually building your network because while you can call up someone out of the blue and ask if they've heard of any jobs through the grapevine, it's a far better approach to be in contact fairly regularly already. Then you can ask directly if they know of any jobs, or ask for career advice.
RELATED: Why you need a career mentor (and how to find one)
Attend industry events
There are plenty of association and industry events, conferences, workshops, dinners and balls where you can connect with both new people and familiar faces.
Social events are also a great opportunity because people are more likely to chat and let their hair down, so it will take the pressure off.
When it comes to industry events, there is an expectation that networking will take place anyway, so bring business cards along and arrive early.
The International Mining and Resources Conference is a good event. There is also NT Resources Week in Darwin in September and, of course, Diggers and Dealers takes place in Kalgoorlie, WA, each year.
Join relevant groups
For women working in mining, why not join like-minded individuals and sign up to Women in Mining Network? This is a nationwide initiative (with state-based groups) to support women in the minerals industry.
Groups don't have to be formal associations; they can also include groups on LinkedIn and Facebook, too.
Keep your resume updated
Keeping your resume updated is a good idea not just for the paper version, but for your online version (on platforms like LinkedIn) too.
Modify your profile, if you're comfortable, to show you are open to opportunities from recruiters. Plenty of people have been headhunted because of their LinkedIn profile.
How to build your network despite the challenges of FIFO
It can be difficult to maintain regular face-to-face contact when you're working FIFO, but you can overcome this obstacle.
For starters, you are onsite a lot. This gives you time to nurture your relationships and find out information from others.
When you are back in the city, where the head office is — or at least where there is a major office — make sure you visit, so people will remember your face and name.
The dos and don'ts of networking
Do arrive at events early and be prepared with questions if you're an introvert or shy
Don't wait for people to introduce you at an industry event. Try to be proactive
Do carry business cards just in case
Do stay in contact with former supervisors and former colleagues. This is good not only for networking but also for possible future references
Do thank referrals immediately and sincerely. People don't like feeling used
Don't lose track of whom you have emailed and who has responded to you
Do jot down the names of people you meet and add any important details to their business card
Do practice good body language. Maintain eye contact, stand up straight and smile warmly.
Networking doesn't have to be hard work. With practice and a little know-how, you can master the art of successful networking. Getting it right could change your whole career trajectory!
Why not take advantage of MPI's network, too? No matter what your mining skill set, MPI is likely to have the perfect job for you. Register with us here.
Dan Hatch
Mining People International