How will changes to 457 visas affect mining jobs?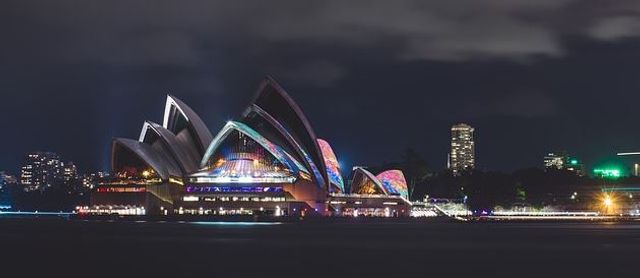 What effect will the Federal Government's changes to 457 visas have on the mining industry?
The Australian Federal Government recently announced changes to the 457-visa program, which could affect people wanting to come to Australia to work in the mining industry.
Much of the coverage surrounding the most recent 457 visa changes includes images of the mining, agriculture and construction industries. So, it would be easy to assume the majority of the employers using 457 visas came from these industries and these industries were reliant on skilled foreign workers.
In reality, mining employment accounts for two per cent of the Australian workforce and, as of September 2016, there were just 2260 people on 457 visas in the mining industry out of a workforce of some 230,000.
According to the Australian Bureau of Statistics, at the end of the mining boom in 2013, there were 7757 individuals on 457s out of a mining industry workforce of 266,000. According to reports by the ABC, overall visa numbers have already dropped considerably, following a previous round of changes to the law in 2013.

What does all this mean for employers?
Visa applications by mining companies to fill roles with overseas talent are at record lows.
Within the resources sector there remain sufficient numbers of unemployed and underemployed individuals with the necessary skills and qualifications to fill a large percentage of vacant roles in Australia.
Compared to other industries, the mining industry's reliance on employing people on 457s has been low over the past 10 years.
According to the Department of Immigration and Border Protection, since 2006, 38,923 visas have been granted to people to work in the mining industry.
Almost 11 per cent of these were in the "Geo" space (Geophysicists, Geotechnical Engineers and Geologists) and 8.7 per cent were in the Mechanical and Welding Trades.
Interestingly, within the engineering area, mining engineering accounted for 5.2 per cent of visa approvals, minerals and metallurgical engineering three per cent and all other engineering roles accounted for almost 30 per cent of the 457s issued to the mining industry.
The issuing of 457s peaked in 2012 at 6463 and has dropped significantly since.
The reality is that in non-boom times all industries rely less on sourcing talent internationally and with good HR policy, training, development, succession planning and retention strategies, the impact of this policy change on the mining industry in the current market will be minimal.
For those interested, here are the 200 roles removed from the list of eligible skilled occupations. In the most recent round of changes the Skilled Occupation List has been replaced with the
Medium and Long-term Strategic Skills List (MLTSSL).