How will "smart mines" affect your future job prospects?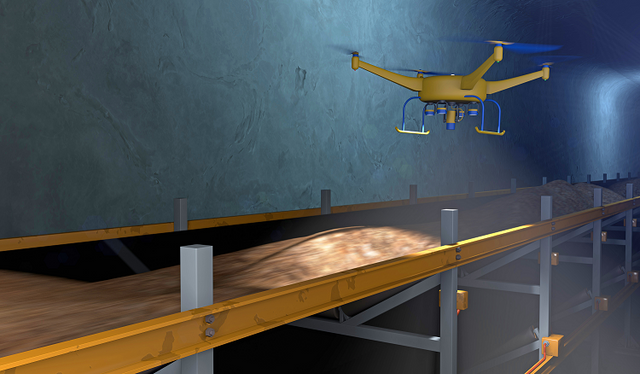 Are smart mines a threat or an opportunity? And what do they mean for your future job prospects? Take part in our poll and tell us what you think!
Whether we like it or not, mining is becoming more and more digital. But what does that mean for the careers and future job prospects for those of us who work in the industry?
Not everyone is a tech head, but the technology that is on its way for the mining industry is going to have an impact on those who work in it. Already, some jobs have been changed beyond recognition by technologies like automation.
The future, according to the boffins who lead the way in research and development into this stuff, is "smart mining." It's a brave new world, where artificial intelligence revolutionises much of the way mines operate.
What does a "smart mine" look like?
It has lower operational costs than traditional mining, because key assets are digitised and monitored by wireless sensors. That means people aren't needed to carry out manual data readings.
Automation is widespread, with areas not currently automated being brought online.
Employees are safer, because automation means they no longer need to work "at the coalface," so to speak. They can work and monitor remotely, ensuring they're well away from danger if anything goes wrong.
Critical assets and their components will be better designed and more efficient. For example, they'll have longer battery lives or using less energy during operation.
More mining processes will be digitised and more data will be collected, ensuring good information is available to help miners make the right decisions.
What will smart mines mean for your job prospects?
For mining industry employees, smart mines sound like a mixed bag. Some jobs will clearly be replaced by automation and artificial intelligence. New jobs will be created, as someone is needed to install, operate, and maintain the technology. And it sounds like all jobs will be much safer.
So, what do you think a "smart mine" future will mean for you and your career? Are you excited about it? Does it feel like a threat to your job security? Do you think you'll never see it in your lifetime? Or are you ready to upskill to meet the future demands of mining employers?
We want to hear what you think!
This month's Mining People Poll asks what effect you think smart mines will have on your future job prospects. Tell us what you think, here. The poll is open for all of September 2020. We'll publish results in early October in the Mining People Newsroom.
Dan Hatch
Mining People International