iFIFO: all the new ways to keep in touch while you're away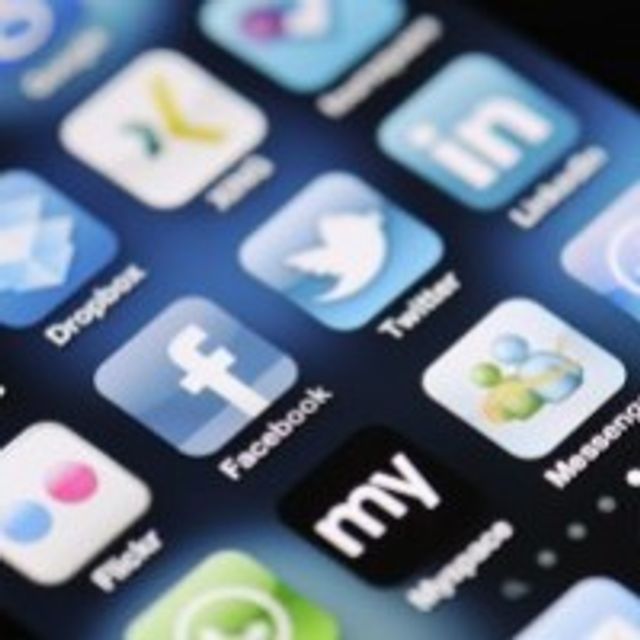 Your kid has taken his first steps, your sister's become engaged and your best mate's landed his dream job – and you were none-the-wiser because you were 1,300km away working on a mine-site for the past four weeks. Sound familiar?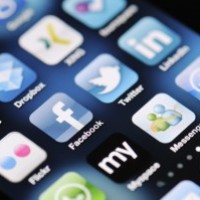 Your kid has taken his first steps, your sister's become engaged and your best mate's landed his dream job – and you were none-the-wiser because you were 1,300km away working on a mine-site for the past four weeks. Sound familiar?
It's well-known that fly-in, fly-out (FIFO) employment can put a great deal of stress on family relationships, not to mention the hit your social life can take when you're away from home every other month.
But it doesn't have to be this way. Using the latest communication apps and technology, there is now a number of ways to stay in touch with your loved ones while you're away at work – without racking-up hefty phone bills.
Sure, you're a FIFO worker by trade, but it doesn't have to mean flying-in and flying-out of your life as well.
The lonely hearts club
A far cry from the desperate and dateless chat-rooms of the nineties, Internet-based communication is now a completely acceptable (and affordable) way to stay in touch. In fact, it's one of the key ways the majority of under-50s socialise (that's why they call it 'social media').
1. Facebook
A free (and fun!) way to keep in touch with your social circle – even if you don't have a lot of time on your hands. Simply set-up a profile, add your friends and family, and let the socialising begin. Facebook will send you updates about what the special people in your life are doing, what they're in to and who they're connecting with. You can share photos, videos and links to interesting websites, tell your network where you are and what you're doing, and even use instant messaging (IM) to chat one-on-one with your contacts. A free app called Pair allows you to share updates with a special someone, too – without the rest of the world seeing.
2. Twitter
Create a free account, add the people, companies and topics you want to follow, and watch the updates roll in. Like Facebook, Twitter is a great way to let all your friends and family know you're OK, without having to contact each person individually.
Dial a friend
Craving some face-time with your nearest and dearest? A raft of free app downloads allow you to make free voice and video calls and send IMs from your computer or Wi-Fi-connected mobile device (and never experience 'phone bill shock' again).
1. Skype
Essentially a voice over IP (VOIP) program, Skype has become a popular way for family and friends to keep in touch, regardless of their postcode. All you need is a webcam so people can see you (optional if you're having one of 'those' days), a computer or mobile device with a microphone and speakers or a headset attached, and a reliable internet connection.
2. Viber
Just like Skype, Viber offers free voice, video calls and IMs between devices with the app installed. It also has the added benefit of instantly integrating with your phone's contacts list.
3. FaceTime
The same idea as Skype and Viber but exclusive to Apple products. To operate FaceTime, you'll need to own either an iPhone 4, fourth generation iPod touch, second generation iPad or newer, or a PC or laptop with Mac OS X. If you're using an iPhone, FaceTime works in the Phone application: when you place a call, press the FaceTime button/icon, which looks like a camcorder.
Take a picture (it'll last longer)
Essentially creating modern-day postcards, imaging applications allow you to keep in touch by taking snapshots of your life and sharing them (for free) with all your friends simultaneously.
1. Instagram
A fun and creative way to change the look and feel of your photos and videos by adding filters, and then share them instantly with your friends and family. Instagram connects with Facebook and Twitter, so after you snap a shot and add a funky filter, you can easily send it out to all your contacts in social media land.
2. Statigram
An Instagram add-on, Statigram reportedly makes it even easier to share your memories with your network, and receive feedback through 'likes' and comments.
Hot hardware
And for those of you who are wondering: yes, you can use any of the above apps and programs no matter what brand of PC, notebook, tablet computer or smartphone you own (with the exception of FaceTime). So, now there's no excuse not to stay in touch.
Do you use apps to keep in touch with your friends and family back home? How do you stay connected while at the coalface (so to speak)?
Tell us in the comments below if you've found any new or interesting apps that help you maintain a life while you're at work.
This article was contributed by Sarah Falson. Any comments or feedback directed to Sarah can be sent to life@miningpeople.com.au .