Is Australian mining doing enough for diversity?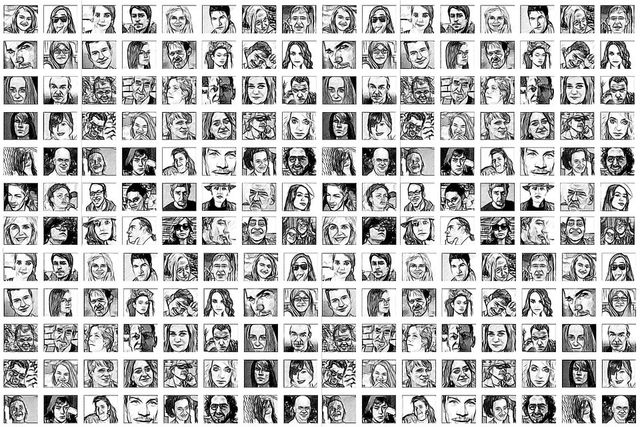 Is Australia's mining industry doing enough to promote diversity and inclusion? Or do we have a long way to go?
The Diversity Council of Australia defines diversity as "the mix of people in an organisation". But diversity is now recognised as only half of the equation. The focus is now also on "inclusion": organisations should aim to have a mix of people from various age, ethnical, gender, cultural, educational, indigenous, LGBTIQ+ and religious backgrounds and work to ensure everyone feels valued and respected and is able to fully contribute.
We've seen a lot of companies (both mining and others) publicly support diversity and inclusion policies, with many announcing employee targets for specific groups. That's great to see. But could more be done?
Hypothetically, if we used data from the Australian Bureau of Statistics' 2016 Census, could we create company targets reflective of Australia's diversity? Here are some of the figures:
The median age is 38
7 per cent of the population is female. 49.3 per cent is male
8 per cent are Aboriginal or Torres Strait Islander
67 per cent were born in Australia
18 per cent of the overseas-born population has arrived in Australia since the start of 2012
There were approximately 47,000 same-sex couples in the 2016 census.
To truly reflect the Australian population, do companies need to include policies specific to the diversity dimensions listed on the homepage of The Diversity Council of Australia? That is, should they create not just gender policies, but policies related to culture and religion, disability and accessibility, generational and mature age employment, indigenous, LGBTIQ+, flexibility and work life, family, and domestic violence and mental health?
It's a question that can only be answered by each individual company, but one that should be asked if true diversity and inclusion are to be achieved across Australian organisations.
Gender issues in the Australian mining industry
Historically, mining has been an industry with a gender imbalance. Mining engineering and metallurgy remained all-male fields of study until the 1970s. So it is perhaps not a surprise that, according to this article, in 2015 more than half of ASX- 200 Board Members were men over 60.
Is it a reasonable conclusion to consider that until a gender balance is achieved at tertiary institutions, we still have a while to wait until a gender balance is achieved on the boards of mining companies?
Thankfully the same article states the average age of directors is falling, which gives hope that progress might be made on the challenge set down by the Australian Securities and Investments Commission that 30 per cent of board positions need to be filled by women by 2018, as more women come up through the ranks. But is even that 30 per cent close enough to the 50.7 per cent from the census?
BHP has announced a plan to be a 50:50 workforce by 2025. It's a target that reflects Australia's population. Currently the percentage of women working within BHP is a little above 20 per cent globally.
An ambitious aim for sure, but a target that if reached will be an achievement that all industries will need to sit up and take notice of. The benefits of a diverse and inclusive workplace simply cannot be ignored.