Is the mining industry making enough use of mentoring?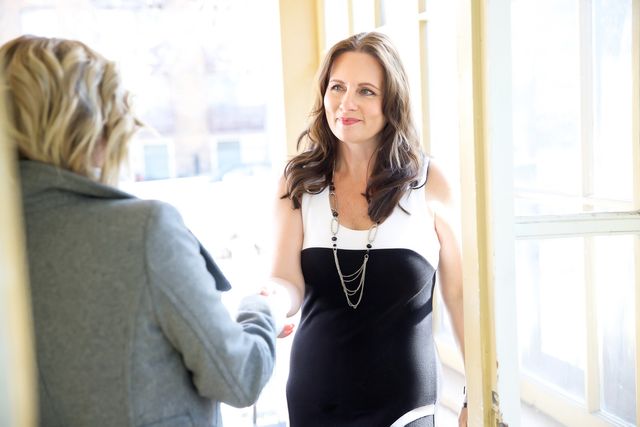 The benefits of having a mentor in any industry are well-known, but is mining making enough of this potential?
The benefits of having a mentor in any industry are well-known, but is mining making enough of this potential?
Last month Mining People ran a poll, asking people who work in the industry whether they have a mentor (or had one in the past), who that person was, and how they helped them in their career.
Just for fun we also asked respondents who, among the mining industry's current leaders, they would like to be their mentor.
Our first two questions and their answers were as follows:
If you had a mentor, who was this person to you?
| | |
| --- | --- |
| Friend | 45.3% |
| Colleague | 7.5% |
| Manager | 15% |
| Family member | 11.3% |
| A mining industry figure | 7.5% |
| Other | 13% |
What kind of support did your mentor give you?
| | |
| --- | --- |
| Got me into mining | 56% |
| Helped me get promotions/jobs | 39.6% |
| Offered career guidance | 62% |
| Other | 45% |
How people choose their mining mentor
We also invited respondents to briefly explain how or why they chose their mentor.
What emerges from these answers are a few clear themes, indicating what kinds of qualities people in mining look for in a mentor:
Strong leadership credentials
Excellent strategic thinking
Good communication skills
Personal qualities including honesty, reliability, perseverance and trustworthiness.
There were many mentors mentioned by name, but a prominent choice and a current high profile mining leader was Jake Klein, Executive Chairman of Evolution Mining — who was rated a strong candidate based on the above qualities.
Are people making enough of mentoring opportunities in mining?
It is interesting that by far the biggest number of people responding to our survey, some 57% in total, said they turned to either a personal friend or family member, for mentorship, while only 15% indicated their mentor was their manager.
While saying this I also acknowledge that in recent years, the mining industry appears to have embraced the benefits of mentoring, in terms of higher wages, career advancement, increased productivity and better opportunities.
The impact of more regular job changes.
The early stages of my mining career are now more than 40 years ago when it was common to stay with the one company much longer meaning we inevitably found mentors inside that company. Today though, people move far more often and as a result, are less likely to find mentors inside their employer.
To counter this I think it is terrific to see mentoring programs popping up in various forms and from various sources, including industry bodies, tertiary education institutions and mining companies. Among those operating formalised programs are the WA Mining Club and the WA School of Mines, Women in Mining and Austmine.
We didn't ask our respondents whether their mentorships were formalised programs or more informal arrangements, but certainly the more than 45% of people who named a friend as their mentor, and the 11% who named a family member, could suggest many of these arrangements are unstructured and informal.
It begs the question, is mining making enough of the potential positive impacts of formal mentoring relationships run by employers?
The benefits of mentoring to the mining industry
Studies have shown mentoring doesn't just improve the prospects of the person being mentored, there are huge benefits to employers and industry, too.
One study of more than 170 people found employees who were part of a mentoring relationship:
Felt more positive about their organisation as a place to work
Felt more positive about their organisation's senior leadership
Believed their organisation provided opportunities for career growth
Felt informed about the future course of their organisation.
It also improved employee retention and turnover.
The mentors, too, felt greater job satisfaction, success, and career fulfilment.
With so many benefits, at all levels, is mining making the most of mentoring? Or could we be doing more?
If you are looking for deep insights into the mining markets and would like MPi to conduct some targeted industry research on your behalf, then please email us.