Is workplace health and safety a help or a hindrance?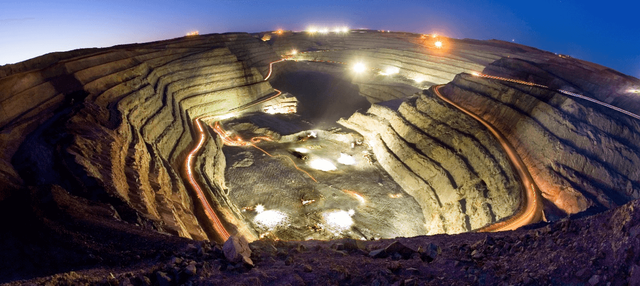 Safety in mining has come a long way from the days of canaries in cages, but has it gone too far?
Safety management has been a part of the mining and resources sector since the days of taking a caged canary into an underground coal mine. The theory was, if the canary dropped dead, it was time to get out. The canary was, in fact, a carbon monoxide detector.
Of course, these days animal rights groups would be up in arms if we did that, and instead (thankfully) we have highly sophisticated meters that are worn or installed in locations within the mine.
Are you looking for an exciting new mining job or perhaps you're trying to find the perfect candidate get in touch with Mining People.
When I started in the mining industry, it was compulsory to wear steelcapped boots and hearing and eye protection (in designated areas). Dust masks, respirators, gloves and protective clothing were required when doing certain tasks. Hard hats were needed only when entering certain zones. Everyone wore shorts and short-sleeved tops whether they were inside or out. Sun protection was not offered, unless you were a full-time field worker. Sunscreen in stock? Forget it. Long sleeve shirts? Only in winter.
Nowadays, employees are dressed head to toe in fluoro yellow or orange with reflective striping, hard hats and safety glasses are compulsory everywhere on site, and gloves are required doing any task aside from office work. JSAs, SOPs, BAs, COP, BBS: the list of acronyms is almost endless, as is their daily use by every site-based person.
RELATED: How safe is the mining industry in Australia?
Safety measures save lives and create jobs
Safety is creating thousands of jobs and is an industry generating millions of dollars in training requirements, protective equipment sales, achieving legislative and regulatory compliance, and auditing.
But has safety gone too far? Are we controlling not just the work environment but everyday life to such an extent that individuals encountering an unexpected event are not able to assess the immediate risk?
Consider these examples where complying with a legislative requirement does not make sense:
Pilots have had pens confiscated during pre-boarding screening but are then in charge of a large aircraft holding thousands of litres of fuel, flying over large cities

Economy class passengers are not provided metal cutlery or glass, yet those in business and first class are?

The pool fencing laws in Australia require that all backyard pools have an Australian standard fence. Yet council lakes, ponds, rivers and beaches are not fenced at all?

We tag sharks and have aerial watches to ensure the safety of swimmers. Yet more people have drowned off the coast of Australia and there is no public education campaign on rips.
RELATED: How safe is it to work in a uranium mine?
Then there is the reputation Australia has with overseas visitors for being a nanny state. As this article argues, there is a danger of Australia becoming too bland with overregulation. But can workplaces also be too over-regulated?
Risks and hazards exist in all workplaces and everyday environments. As kids we all learnt to safely cross the road and as teenagers most of us learnt how to drive safely. But when you're on a mine site where 220T dump trucks and light vehicles share the same road, personal (and personnel) occupational health and safety has to be at a whole new level.
Ensuring people's safety on a mine site with legislation, regulations, processes and standards is a necessity. Risk assessments and hazard management is a part of everyday life for a mining employee. Every individual has a duty of care.
Statistically the mining industry is one of the safer industries in Australia, and the Australian mining regulations are well-recognised globally and used in other countries when establishing their regulations.
While for some it may seem the industry is 'over-regulated' by zealous safety professionals and government departments, the regulations and these professionals are what make our industry so safe.
­­
Is it time to find a mining job you enjoy? Register with MPi , the mining recruitment experts, to chat about your next role. Or are you searching for the candidate who ticks all of your boxes? Get in touch with a consultant today!

Gail worked in operational and technical mine site roles for 15 years and has been with MPi since 2002 in mining recruitment and executive search and eventually mining career guidance and human resources advisory positions. Gail's 15 years directly in the mining industry, across residential, FIFO and CBD based roles, has given her a unique perspective into the industry.