'It's a family town': there's more to Kalgoorlie than mining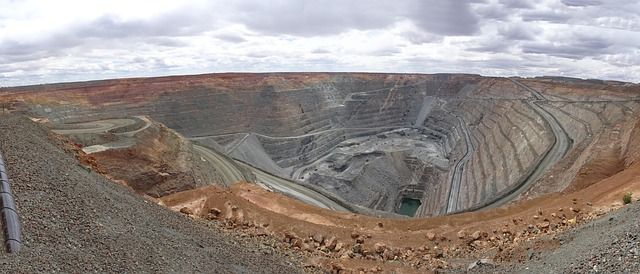 Kalgoorlie is not just a mining town. It's a thriving regional community with a busy calendar of events.
Kalgoorlie has a bit of an unfair reputation. People tend to think of it as a mining town — and, of course, it is. But there is much more to it than that.
Kalgoorlie is also a fantastic place to live, to raise a family and to become involved in a welcoming, inclusive community. It's a city of opportunity. Though it's often the mining that brings people here, many people love the lifestyle so much they never leave.
RELATED: What's it like living in Kalgoorlie?
What's on in Kalgoorlie?
Like any other thriving community, Kalgoorlie has dozens of sporting groups and special interest clubs you and your family can join. There are Scout troops, Lions clubs, meet-ups for young mums and all the usual gatherings and groups you'd find in any major town or suburb in WA.
There's a market day in Saint Barbara's Square on the first Sunday of every month. In the twin city of Boulder, the market day is on the third Sunday of every month.
There are art exhibitions, concerts and theatre at the Goldfields Arts Centre – including major touring acts from across the country and the world.
The Goldfields is also famous for horseracing, with the Coolgardie, Kalgoorlie, Boulder and Kambalda cups and the Hannan's Handicap the highlights not just of the local calendar but of the WA and national calendar, too. People come from all over Australia to be a part of the action.
No matter your interests, there will be something in Kalgoorlie for you and your family, beyond simply a career in mining.
The great advantage to living and working in a residential mining town like Kalgoorlie is you're more readily able to take part in these sorts of activities – because although you're probably working shifts, you're not working FIFO. Instead, you're going home every night, to your family if you have one, and you have more time and opportunity to fit these sorts of events into your diary.
FURTHER READING: What kind of entry-level mining jobs are available in Kalgoorlie
A calendar of Kalgoorlie's annual events
And speaking of events, Kalgoorlie has no shortage of them. Here is a quick calendar of just some of the events that take place in Kalgoorlie and its neighbouring communities each year.
January
Australia Day Festival
Concerts in the Soundshell
February
Concerts in the Soundshell
March
Kalgoorlie-Boulder Community Fair
Goldfields Children Charity Ball
April
ANZAC Parade
Goldfields KidsFest
May
June
The Leonora Golden Gift
Multicultural Festival
July
August
September
Kalgoorlie Art Prize
Discover the Round
Coolgardie Day
Coolgardie Cup
Boulder Cup
Kambalda Cup
October
Hannan's Handicap (Ladies Day)
XXXX Gold Kalgoorlie Cup
Spring Festival
November
Remembrance Day
Lighting of the Christmas Tree
December
Saint Barbara's Festival and Parade
Carols in the Park
Seniors' Christmas Lunch
Christmas in the Park.
You can find out more about local Kalgoorlie events here.
RELATED: How to get a mining job in Kalgoorlie
Thinking about a move to Kalgoorlie for a mining job?
Recently the WA and national media picked up on the fact there are a lot of mining jobs available in Kalgoorlie. It's true; there are. And many people will be tempted to move to the town to seize this opportunity. Others, though, will be less sure. Perhaps they've never lived in a regional community before and they're worried it'll feel too remote? Perhaps they have a family and are worried about the disruption?
These concerns are understandable. Many people have shared them over the years. Many of the people who shared those fears have gone on to become rusted on, lifelong Goldfields residents.
If you're not sure if moving to Kalgoorlie is for you, follow the links in this article to get a fuller picture.
If you're worried about Kalgoorlie feeling remote or that your family won't enjoy it, look at the kinds of services available, the thriving café and restaurant scene, the fantastic range of retail options, and the community facilities, including schools. Coupled with Kalgoorlie's busy calendar of events, there's always something to do in Kalgoorlie.
Dan Hatch
Mining People International