It's vital to have a resume even if you're on LinkedIn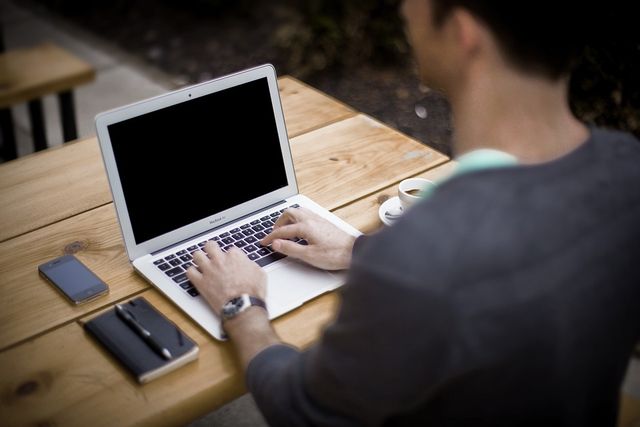 If you're looking for a new mining job you might be tempted to rely on your LinkedIn profile to impress potential employers. But it's still vital to have a resume.
If you're looking for a new mining job you might be tempted to rely on your LinkedIn profile to impress potential employers. After all, isn't that how employers and recruiters find good people these days?
Well, no, actually. While LinkedIn is a useful tool for jobseekers, it's not the be-all and end-all. Nor is uploading your information to platforms like SEEK. Whether you're looking for your first mining job or your next mining job, you still need a well put together resume.
Here's why.
Don't rely on employers to find you
Perhaps you've heard stories about someone who was headhunted via LinkedIn. Maybe you've even had a call from a recruiter who says they've read your profile and thought you might be interested in a job.
Generally, most professionals working in the recruitment industry are not relying on LinkedIn profiles to find candidates. Most hiring managers and recruiters would still prefer a jobseeker to express an interest in a job opportunity first — they want you to apply to them. After all, it just makes their job so much easier.
Expecting an employer to find you based on your LinkedIn profile is, at the moment at least, topsy-turvy thinking. You're far more likely to be successful in your job search if you proactively apply for the jobs you want, in the traditional way — and that means you'll need a resume.
And even if you do receive one of those magical headhunting phone calls, it's highly likely you'll still need to produce a resume before any interview or job offer is forthcoming.
READ MORE: How to clean up your LinkedIn profile (and get a mining job)
But that doesn't mean it will always be this way
However, that doesn't mean emailing off a resume to a potential employer will always be the way we find the perfect job. The internet is still evolving and things are changing very quickly.
It's very likely that, in the future, companies will come looking for you instead of you needing to look for them. In the future what's likely to happen is hiring managers or recruiters will have the ability to quickly and easily search multiple social media and job ad websites, using keywords from a job description, to locate potential candidates. They will then send out job opportunity advertisements directly to the people suitable to fill their vacancy.
READ MORE: How do I get my resume noticed?
That sounds great; why isn't it already the norm?
This functionality sounds great (and perhaps it will be) but we're not quite there yet. Search functions aren't yet reliable enough and they're quite expensive.
Until the technology and the recruitment industry catch up with the potential, the best advice to every jobseeker is to not rely on LinkedIn, and on potential employers seeing your profile, to find your dream mining job.
While it's good to have an up-to-date and professional profile on LinkedIn, keep working on and updating your resume, too — because it's much more likely to make it across a hiring manager's desk.
Make sure to register your details with us to ensure you're considered for upcoming opportunities that match your skill set.
Dan Hatch
Mining People International