Lithium boom now a job promise for WA mining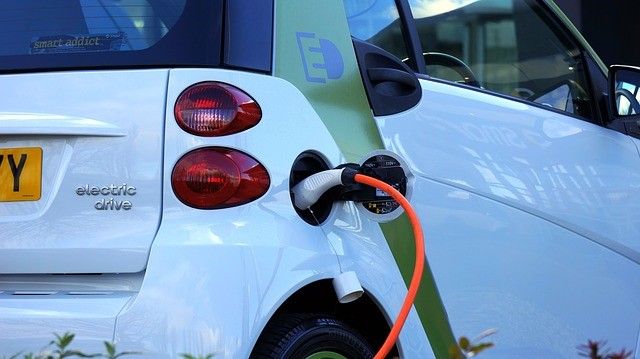 Demand for lithium is booming and it's generating billions in investment WA - but will it be a jobs bonanza, too?
The boom in lithium values driven by the electric car and battery industries is set to become a jobs bonanza for WA, with a growing number of projects planned for the state and a new processing plant to be built near Bunbury.
US chemicals giant Albemarle, one of the companies behind the Greenbushes lithium mine, recently announced it will build a $1 billion, 20,000tpa lithium hydroxide plant at Kemerton in the state's South-West.
It has already applied to the Federal Department of Environment and Energy for permission and has also flagged a staged expansion of the facility up to 100,000tpa by 2025.
WA – a global hub for lithium
Albemarle and Tianqi Lithium are joint venture partners in Talison Lithium, the company that controls Greenbushes. Talison has already announced a $320 million expansion of the mine to double capacity to 1.34mt of lithium concentrate (or spodumene) a year.
Greenbushes is the biggest hard rock lithium mine in the world and Tianqi is already spending $860 million to build its own 48,000tpa lithium hydroxide plant in Kwinana. Albemarle controls an incredible 35 percent of global lithium supply, holding three major deposits, including Greenbushes. Its share price is up 66 per cent this year.
The lithium boom is potentially great news for mining industry jobseekers in WA, with several major projects under way. You can read more about what people are saying about lithium's potential here, but Goldman Sachs recently predicted lithium supply would have to expand fourfold within the next decade just to keep pace with demand. That's a growth rate that is rare for commodities, so the lithium rush is on –prices aren't set to go down any time soon. In fact, UBS predicts that lithium prices will remain elevated through 2024 at least.
Where are the lithium mining jobs?
Recent analysis by The West Australian looking at total of 15 mine projects (across all commodities) that have been approved or are likely to go ahead within years shows "about 10,000 new construction and operational jobs" across the industry. These are the lithium-based jobs coming down the pipeline:
Talison Lithium – $340 million Greenbushes expansion — 200 construction jobs from May 2017, 40-60 operational jobs from mid-2019.
Tianqi Lithium – $400 million lithium hydroxide plant and a possible $317 million expansion —500 construction jobs — phase one to finish late 2018 and the expansion would finish late 2019.
Altura Resources – $139 million Pilgangoora project — hundreds of jobs — construction from March this year and operational from early next year.
Pilbara Resources — $234 million, 2mtpa Pilgangoora lithium-tantalum project — workforce of about 400 at peak construction with operational 120 jobs to follow. Read more here
Can't wait for the lithium jobs to start? If you're looking for a job in mining in Western Australia, including in Kalgoorlie, get in touch with Mining People International.
Dan Hatch
Mining People International