Miners boldly go where no FIFO has gone before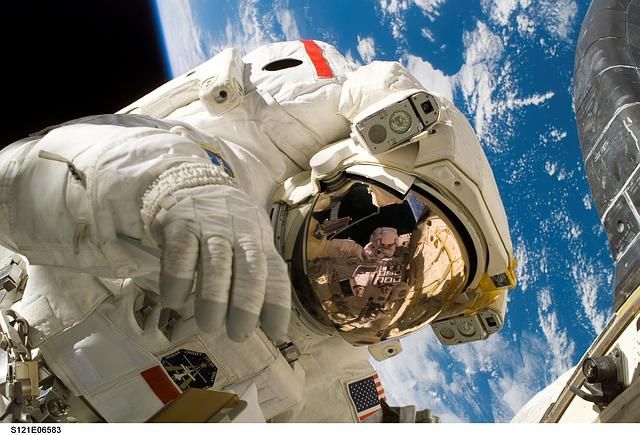 Over the past year major resources companies have joined a consortium that's hopefully headed to the moon. Find out why.
Australia's mining industry is rushing to join the new space race.
Over the past year major resources companies, including Rio Tinto, Woodside Energy and South32, and well-known mining industry service providers, including Fugro and Perenti, have joined a consortium that's hopefully headed to the moon.
The consortium is called AROSE, which stands for Australian Remote Operations for Space and Earth, and it is working on a feasibility study and a tender for a Lunar Service Rover for the Australian Space Agency.
Australian mining joins the space race
The rover will collect lunar soil, which will be processed to extract oxygen (to allow for a sustained human presence on the moon) and to support NASA's Artemis project, which will see humans return to the moon.
Perhaps the involvement of Australian mining companies in planning the rover is no surprise. After all, our industry has world-leading expertise when it comes to remote operations. In October last year, NASA and the Australian Government inked the deal for Australia to build the lunar rover and, it seems, the industry has embraced the opportunity with enthusiasm.
It's one small step for mine, one giant leap for mining kind
Mining and space exploration have a lot in common. They're scientific fields that rely heavily on data and operate in environments where remote technology, like robotics, can play a pivotal role in helping achieve goals safely and effectively.
When it comes to the role of the lunar rover, which will collect samples of lunar dirt, the comparisons are especially clear—and Australia's mining industry is well-placed to help.
READ MORE: Could your next mining job be in space?
With the vast experience in remote technology and robotics developed in Australia for the mining industry in recent decades, there are natural synergies. Big industry names have been excited by the potential of this collaboration, and have been lining up to get involved.
Former Atlas Iron and current Battery Minerals Ltd Chairman David Flanagan chairs AROSE, and former Rio Tinto Group Executive for Growth and Innovation Stephen McIntosh is on the board.
To go boldly where no mining company has gone before
At the opening of AROSE's new offices in Perth last year, the consortium's Chief Executive Leanne Cunnold, Australia's expertise in remote operations, was highly respected and in demand from international Space agencies.
"AROSE is already being called upon to assist in using this expertise to solve the challenges future missions to the Moon and beyond will face," Leanne said.
"We need to grab hold of this opportunity now and cement Australia's place as the trusted leader and supplier of remote operations in space and on earth. If Australia doesn't seize this moment, others will, and they will be the future disruptors."
There will be benefits for mining, too
The space race of the Cold War era gave us much more than something interesting to watch on the tele one July day in 1969. It gave us everything from artificial limbs to DustBuster vacuum cleaners, from CAT scans to wireless headsets, from memory foam to GPS.
The technology developed for space has earthly applications—and the mining companies involved in AROSE will be hoping to be at the forefront of that next generation of technology that will make mining safer, easier, and more efficient.
If you have new experiences (like space travel) or changed your contact details, make sure to update your jobseeker profile to ensure we can get in touch with you when the right opportunity comes along.
Dan Hatch
Mining People International