Miners turn to tech to keep workers safe as Covid arrives in WA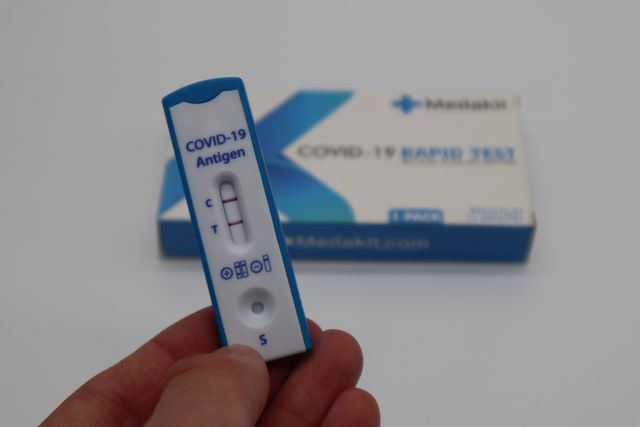 As the Covid-19 pandemic arrives in WA, mining companies are doing what they can to keep their workers safe and their operations running.
Much has been done to protect West Australians, and the state's lucrative mining industry, from the Covid-19 pandemic over the past two years.
But with coronavirus now loose in the community, despite efforts to track it down and eradicate it, mining companies are turning to technology to keep their employees as safe as possible, and to keep their operations running.
Covid-19 arrives in the Pilbara, impacts mining
WA's pandemic story has been something of a miracle. With a hard border and strict quarantine restrictions, it hasn't been without pain—including for the mining industry and for many of its workforce—but these tough measures have allowed the industry to continue operating essentially as normal.
Then, in January, Covid-19 arrived in the Pilbara. Five workers at a BHP mining camp in the state's north tested positive for coronavirus. Nearly 80 employees were tested, 34 were asked to self-isolate in their dongas for seven days.
"BHP has had strong controls in place throughout the pandemic to support the health and safety of our people and the community, while maintaining safe ongoing operations," the company told the ABC.
"We will continue to review and adapt these measures as the pandemic evolves."
Since then, Covid-19 has continued to spread through the West Australian community, despite strict anti-pandemic measures remaining in place. As the WA Government tries to control the outbreak, mining companies are turning to technology to keep their teams safe and to keep operating.
Bluetooth contact tracing technology rolled out
Mineral Resources, for example, has rolled out a bluetooth contact tracing app, called SaferMe, across all its sites and corporate offices.
Workers and visitors wear special bluetooth cards, which detect other cards when they're in close proximity and record the duration the cards were near each other. It effectively automates the contact tracing process, making it much easier to reach people who may be ill or may need to self-isolate if a known infection or an outbreak occurs. In other words, it both takes the guesswork out of, and streamlines, contact tracing.
Mineral Resources also provides regular rapid antigen testing for its Perth metropolitan employees, PCR testing for its site-based workforce, and free face masks, as part of its broader Covid-19 management plan.
Triple vaccinations and rapid tests
Keeping workers safe and mine sites operating is a huge management task for any mining company. The WA Government has tried to limit the impact of coronavirus by mandating that all mine workers be triple vaccinated, but mining companies have introduced a range of additional measures.

For example, Rio Tinto tests 12,000 site workers every single week, at the testing facilities it has established at Perth Airport. Workers take rapid tests before they board their FIFO flights, providing the best available bulwark against an outbreak onsite. Fortescue Metals also tests its FIFO workers before they fly.
Office workers at mining company head offices are also regularly tested.
Make sure to register your details with us to ensure you're considered for upcoming opportunities that match your skill set.
Dan Hatch
Mining People International