Mining exploration: 2017 in review - and what's next?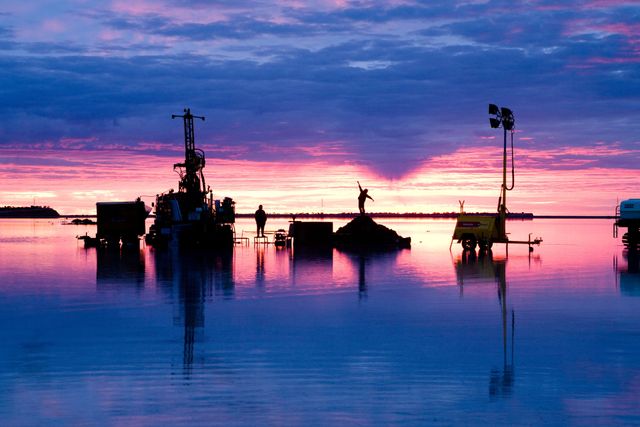 2017 was a year in which momentum and confidence were restored to the exploration sector. But what's next?
As 2017 draws to a close, we can fairly reflect that it has been a year in which industry momentum and confidence were steadily restored to the exploration sector.
Whether it was generated through an appetite for the next battery metals deposit, Pilbara conglomerates, the next leg of the gold sector revival or zinc riding 10-year highs, exploration activity undoubtedly improved.
But where to next and how far have we got to go?
The slides below are an interesting illustration, and perhaps a fairly apt barometer, of the exploration industry. Drawn from assay service provider ALS, they outline the pick-up in sample flow and exploration budgets.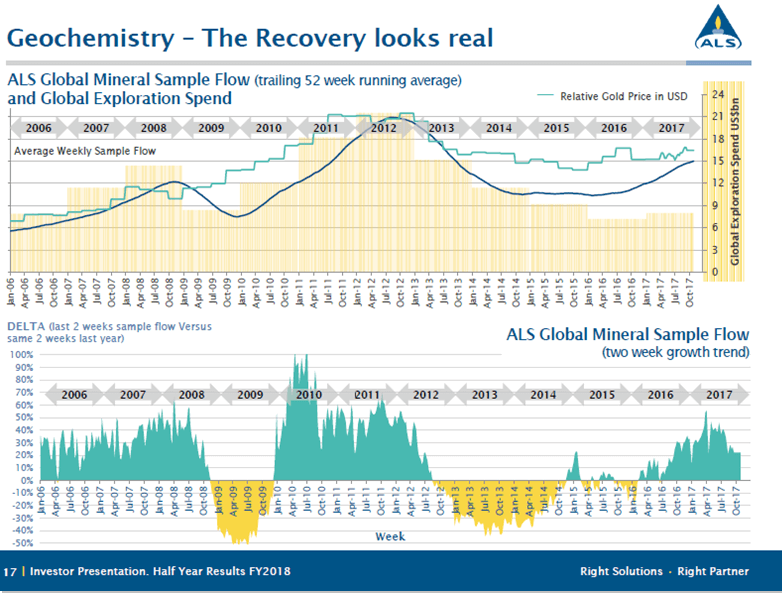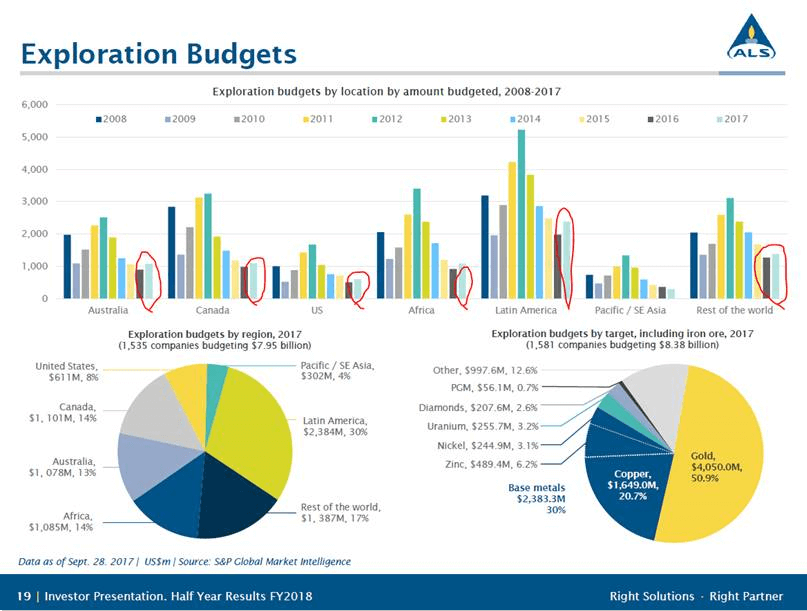 Based on these graphs it appears we are just below the halfway mark. We still have room for things to improve further, but we're well on the way.
Figures released by the Australian Bureau of Statistics show the trend estimate for exploration expenditure rose by 3.9% in the September quarter to A$443.8 million.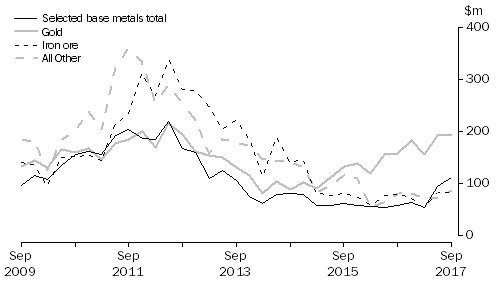 The ABS said the trend estimate for the quarter was 25.1% higher than the same quarter of last year.
How are these trends reflected in hiring?
Here are the hiring trends MPi has seen during 2017.
Improved funding to the junior exploration sector has seen a lift in contract hiring

Concurrent with this has been a significant tightening in the availability of contract geologists, particularly those with Archean gold experience, most having been absorbed back into full-time positions

As one might expect, there has been a steady increase in permanent hiring

Increased hiring at a senior and management level, although still coming off a low base

Diversification – with demand now coming for geologists with exploratory experience in commodities other than gold

Seek advert responses are dramatically dropping. Seek ads are now averaging 20 or fewer, depending on whether the role is contract or permanent
What does 2018 hold for exploration?
As the sun sets on a positive 2017, what does 2018 have in store for you and your exploration ambitions? Without a doubt we expect to see a continued tightening in the availability of quality Geologists, where traditional and one-dimensional recruitment strategies will wane in their effectiveness.
When planning for 2018 — whether it be a contract or permanent assignment — why not tap into MPi's resources? These include:
A database of candidates generated over 23 years

Strong industry networks

The technical geology knowledge of former industry participants

Understanding of HR functions and how to source the best available talent in the market

Social media networking.
If you would like to discuss how we may bring our capabilities to bear on your next recruitment process, please reach out.
We wish you all a great Christmas and New Year and here's to an exciting 2018.
Alida van der Merwe
Mining People International
Scott Deakin
Mining People International