Mining jobs: What's going on with iron ore right now?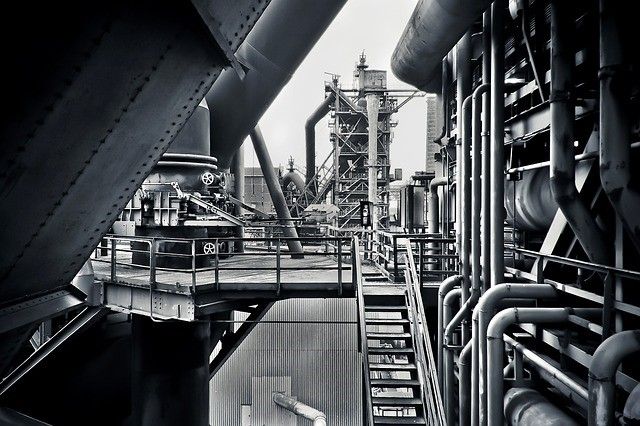 Iron ore is in a bear market right now. So, what's going on? How did we get here? And is China to blame?
Chinese demand for iron ore is set to weaken in the short term as China enforces environmental restrictions on steel production, analysts warn.
It's a political decision on behalf of the Chinese Government, which has pushed the commodity into bear market territory, dropping 20 per cent in value in the past three weeks. Analysts at Goldman Sachs are now forecasting the iron ore price could drop back to around US$60 a tonne from the current price of US$63.40 — which is well down from the February peak of US$95.
Iron ore prices surged in February and again in June and August, only to have the gains rolled back each time. So, what's going on?
Why are iron ore prices falling?
Chinese steel production has been continuing at a strong pace during the summer months, but the Government plans to mandate a significant cut in production over winter to curb pollution across the country, including the steel-making hub of Tangshan city, as an emergency measure. The planned winter cuts could reduce steel output by up to 30 million tons and iron ore consumption by 50 million tons, according to reports. That immediately hit prices, just as the likes of BHP were lifting iron ore production to record levels.
More broadly, there are also concerns China — which accounts for half the world's steel production — might be reaching "peak steel". Steel prices in China are dropping, as the property and infrastructure sectors responsible for the country's high demand for steel are now cutting their use of steel raw materials. That, in turn, is affecting demand for iron ore and the commodity price.
There are several local factors in China that are having an effect on demand for iron ore. You can read more here.
Any change in iron ore price will affect Australia
Western Australia is the world's largest producer and exporter of iron ore, accounting for 37 per cent of global production in 2015. Some 94 per cent of Australia's iron ore production comes from the Pilbara and China is Australia's largest export market for the commodity — taking about 82 per cent of production.
China's demand has traditionally had an enormous impact on the price of iron ore, which rose from around US$30 a tonne in 2003 to a height of US$150 a tonne in the boom times of 2011-12. Western Australia's iron ore sales rose from 243 million tonnes in 2005-06 to 757 million tonnes in 2015-16.
The value to the Australian economy is striking. Here's how Business Insider put it recently: "According to data from the Australian Bureau of Statistics, the value of Australian iron ore exports in 1996 stood at $2.91 billion. By 2006 — one decade later — that figure swelled to $14.37 billion. Fast forward another ten years and the value soared to $53.755 billion."
Demand for iron ore workers in WA continues
Which means any reduction in demand for iron ore would, without question, affect Australia.
"With China now such a dominant player in the global steel market, if steel demand there were to falter, Australia would also feel that impact," the article said.
But, despite this, the industry is forging ahead with plans that are already creating new job opportunities. In late August Rio Tinto opened its $468 million Silver Grass iron ore mine in the Pilbara. In the same region the Balla Balla Infrastructure Group is still planning to forge ahead with its $5.6 billion iron ore export facility, which will create 3300 construction and 900 operational jobs. And there are 1700 jobs about to be filled at Gina Rinehart's Roy Hill.
If you're looking for your next big mining job, get in touch with Mining People International. Our team of specialist mining industry recruiters are waiting to take your call.
Dan Hatch
Mining People International