Negative perceptions of the mining industry are vastly over represented!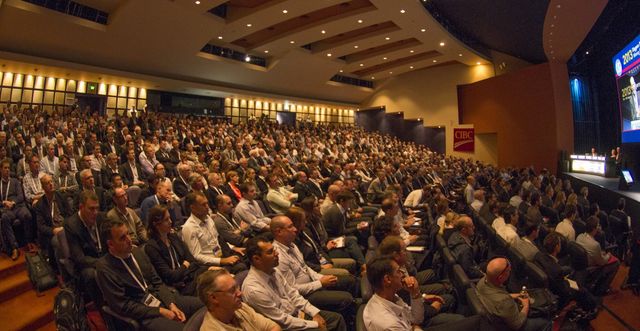 Negative perceptions of the mining industry are vastly over represented!
If we are silent, we will be ignored! This month I add support to recent comments by Nick Giorgetta, Chairman of the world class mining and investment forum, Diggers & Dealers. Nick has been successful over decades taking mining companies from start up, through mine development and in some cases, eventual sale. In his role as Chairman of Diggers & Dealers he is rightfully challenging the government in Australia to take more notice of the mining industry and to hold it up high as a shining example of leadership in technological innovation.
This is especially relevant in Australia today, as the Liberal Federal Government of Prime Minister Malcolm Turnbull is very much trying to develop enthusiasm and investment for innovation and technology.
To the many non Australian readers of this newsletter.
I am quite sure, the mining industry in all parts of the world, could better focus on the smart things being done in the industry and the knock on benefits to other aspects of the business community and society generally. At the very least this would go some way to counteract the majority negative perceptions that most members of the non mining population world, seem to hold.
Environmental damage, safety and a misogynistic culture, are just three areas where I am regularly shocked, as to how far away from reality, is the perception of most people who are not connected to the mining industry.
There is no doubt that more needs to be done and I will continue to add my voice to those efforts, however, the largely negative perception of the average person in the street is nowhere close to the far more positive truth.
Nick is particularly encouraging us to use the technological successes over many years, to draw attention to the industry and to take advantage of this current worldwide enthusiasm, for all things technology.
How you can help.
Nick has quoted a limited list of examples including those below, which have been proven to not only make the mining industry more sustainable (a benefit to ALL people) but in many cases to also provide knock on benefits to other industries.
Carbon in pulp processing
Satellite imagery
Remote controlled treatment facilities
Remote controlled driverless trains
Remote controlled driverless trucks
Geotechnology
Hard rock Seismic technology
Automated remote sensors
Drone technology
Satellite telephones
Remote controlled underground mining equipment
Advanced simulation technology
His full piece can be found here and (assuming you agree with the sentiments) I encourage you to broadcast it to your networks and particularly people who are in a position to influence public opinion.
Lastly, if you haven't been to Diggers & Dealers, it is on again this year from 1-3 August, in Kalgoorlie Western Australia.
I know this newsletter is read by many people in parts of the mining world outside of Australia however wherever you are, I encourage you to get to Diggers & Dealers at least one time. I have been to many mining events around the world and this one is up there with the very best.
You will not be disappointed with its highly effective blending of all things investment, technical and social.
Steve Heather
Managing Director & Principal Executive Search
Mining People International www.miningpeople.com.au