POLL: Are mining salary moves consistent with employee expectations?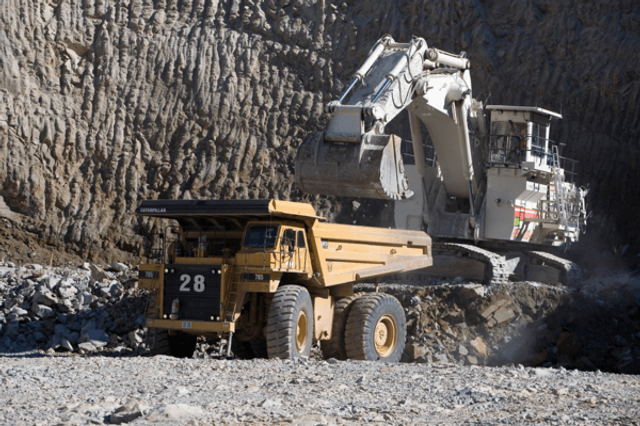 With mining's skills shortage biting, salaries are on the move. But are they moving in line with employee expectations?
With mining's skills shortage biting, salaries are on the move. But are they moving in line with employee expectations? What is motivating employees and candidates when it comes to salary? And how should the industry respond?
These are questions we've revisited several times over the past couple of years in polls conducted by our MPi Polling and Media Centre. Most recently in October 2018, we asked these questions again. What follows is an in-depth assessment of four separate polls. In this analysis, we've really focused on the attitudes of mining industry employees towards salary, as opposed to other career and job considerations.
A comparison of four polls on mining salaries over two years
August 2016
Our poll found only 15.8% of people regarded salary as their top priority.
January 2018
A jump. Now 24% of people rated salary as their top priority. At the time we compared the results of these first two polls. You can read it here.
March 2018
Here is where we decided to mix it up and ask a few more emotive questions.
"Do you feel you are being paid what you are worth?"
The idea was to hopefully tap into someone's sense of self-worth. The results were fascinating and contradictory.
78.45% of people answered 'no'!
We then asked the no voters:
"By how much do you feel you are being underpaid?"
70% said either between 10% and 15% or more than 15%.
We then asked:
"When did you receive your last pay rise?"
40% had not had a pay rise for more than three years.
And, finally, we asked:
"How likely are you to change jobs if you continue to be underpaid?"
27% said "somewhat likely" and 59% said "very likely".
Our summary of these findings
While it may be true employees rate other factors higher than pay, when it comes to looking for a new job, they probably also strongly desire a job that pays them what they feel they are worth. And, in fact, they probably won't take the job if it doesn't.
This should have been fascinating to anyone involved in understanding pay as a motivator.
You can read our full article assessing the results of these three pieces of research here.
Roll forward to October 2018
Our intention is to update this poll regularly and run similar surveys to gauge how:
The industry is responding to widely spoken about skills shortages, and
To help our clients understand any changes in employee attitudes.
So, in October 2018, we just re-asked the question.
"When did you receive your last pay rise?":
| | | |
| --- | --- | --- |
| | Oct 2018 | March 2018 |
| Less than a year ago | 33.08% | 26.44% |
| One to two years ago | 14.45% | 20.44% |
| Two to three years ago | 10.65% | 12.44% |
| More than three years ago | 41.83% | 40.67% |
Interestingly the people who have received a rise in the last year has jumped but just as interestingly it seems there is an entrenched 40% of people, who still haven't received a rise for more than three years.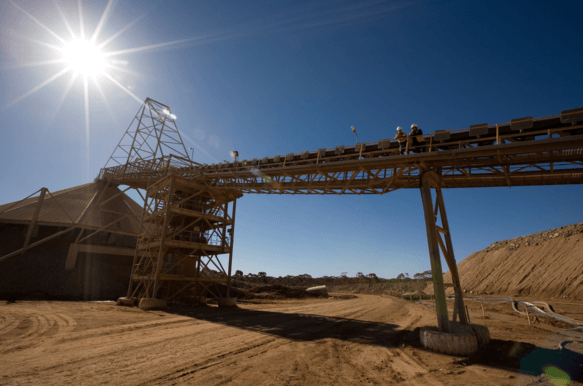 So, where to from here?
No bidding war please
No-one in the mining industry, including the team here at Mining People, wants to see salaries become the focus of the kind of bidding war that happened several years ago.
Offer other things
It is great to hear more companies openly declaring now that they will not go down the path of a bidding war for talent but will instead look to invest in other employee benefits.
But these cost money, too
Of course, these obviously also come at a cost. Quite incredibly, it's not obvious to some employees that if a company improves work rosters so employees get to spend more time at home, this means more people in total have to be employed to make up for the working hours lost on site.
Make it about wellbeing
Better accommodation and communication facilities onsite don't come cheaply, but the improvement in the wellbeing of employees and their families might be considerably improved.
If these things can be done at a lesser cost than the very blunt instrument of simply throwing more cash at people, and if, most critically, employers can prove to their employees the wellbeing benefits of accepting these benefits ahead of extra cash, then perhaps we will get a better result this time.
"But people only get into mining for the money!"
This may have been true, and may still be true for some, but then perhaps this is where we need to start looking at people who don't just want to be paid as much as possible, regardless of the negative impacts on other aspects of their life.
Perhaps we need to take a serious look at going outside the traditional pools of talent we have relied upon and finding more inexperienced people who have a better fit and better all-round motivations?
We've recently done some research and written on this topic, and we think it is where the industry as a whole could direct itself, rather than just wander down the wages' warpath again.
It's not easy, I know, but surely we have to try to do things differently this time around?
Salary and remuneration research - for employers
Are your salaries and conditions of employment enough to keep turnover costs in check? Request a targeted remuneration and benefits research report to answer this question.
Third-party commissioned research
If you are looking for deep insights into the mining markets and would like MPi to conduct some targeted industry research on your behalf, then please email us.

Steve Heather – BAppSc (Mining Engineering) WASM, FRCSA
Managing Director & Principal Executive Search - Mining People International (MPi)
Fellow/National Board Member – Recruitment, Consulting & Staffing Association Aust. & N.Z. (RCSA)