Poll: Mining OHS rules polarise industry, risk friction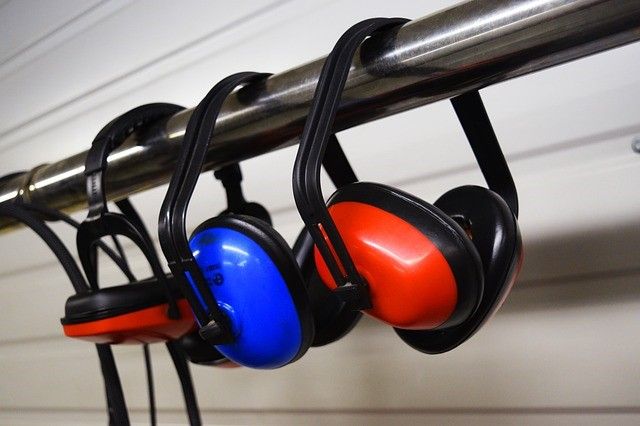 We asked the mining industry if OHS rules had gone too far. Here's what some 600 people told us.
It's a catchcry we seem to hear a lot in the mining industry: "it's health and safety gone mad!" But has it really? We wanted to find out.
So, for the latest poll conducted by our Mining People Polling and Media Centre, we asked:
Do you feel occupational health and safety regulations on mine sites have gone too far?
We received another excellent response, with close to 600 people taking part in the vote. Here's how they answered:
| | | |
| --- | --- | --- |
| No, not at all. There is still much more work to be done. | 150 votes | 25.9% |
| Not really. I think the balance is about right. | 121 votes | 20.9% |
| Yes, absolutely. OHS rules and regulations are over the top. | 308 votes | 53.2% |
In an industry like mining, with incredibly strict safety guidelines and where there is the perception of an at times "intense" emphasis on working safely, it is fascinating to observe that more than 50% of the workforce potentially believe it has gone too far.
Supervisors and managers versus frontline workers
We can imagine a lot of people are now thinking "yeah, but I'm sure it's mainly blue-collar workers who feel that way about mine safety!"
We anticipated this response and so also asked – in fact, we required – every voter to declare whether they were a Supervisor/Manager or not.
Our new polling software enables us to analyse the votes according to their seniority and this is where it got really interesting.
Around half the respondents were Supervisors/Managers, so a great mix. Here's how they responded:
Of the 281 Mining Supervisors/Managers who responded…
| | | |
| --- | --- | --- |
| No, not at all. There is still much more work to be done. | 92 votes | 32.7% |
| Not really. I think the balance is about right. | 48 votes | 17.1% |
| Yes, absolutely. OHS rules and regulations are over the top. | 141 votes | 50.2% |
Of the 298 Non-Supervisors/Managers who responded…
| | | |
| --- | --- | --- |
| No, not at all. There is still much more work to be done. | 58 votes | 19.5% |
| Not really. I think the balance is about right. | 73 votes | 24.5% |
| Yes, absolutely. OHS rules and regulations are over the top. | 167 votes | 56.0% |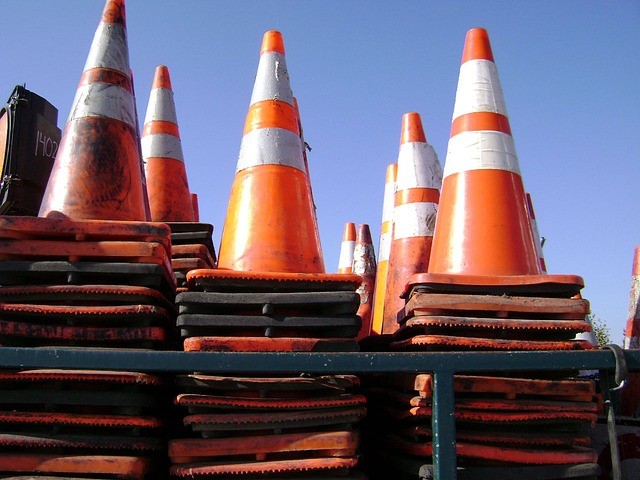 In summary, here's what our OHS poll tells us
In both the supervisory/management group and the non-supervisory/management group, more than 50% felt things were over the top.
It's not our job to comment on who is right or wrong, but it is fair to conclude a considerable percentage of the workforce feels things are being imposed on them that add no value, wastes their time, adds to their frustration and, at worst, creates a disconnect by removing control over their work.
Either way, to have 50% or more of a workforce disconnected in this way cannot be helpful for morale and, therefore, work performance.
Only about 21% feel the balance is about right. Again, that means holistically almost 80% feel what is being imposed on them is not right; with either too much or too little being done. Again, this can't be good.
Lastly, the other disconnect is between Supervisors/Managers (32.7%) and Non-Supervisor/Managers (19.5%) who answered that more needs to be done.
However we view this, it seems there is considerable disconnect, either between workers in the organisation and the organisation's rules or between levels of seniority.
FURTHER READING: What WA's new mine safety code means for the industry
What did people actually tell us about this?
We gave every voter the opportunity to add a voluntary, anonymous comment, which we were able to attribute to either the supervisory or non-supervisory groups.
We received in excess of 120 comments! For a voluntary poll, this is an extraordinary response that also came with considerable passion for the topic.
The comments were incredibly interesting and consistent. As you'd expect, some were not much more than a rude rant, but these were a minority. The overwhelming majority displayed considerable balance and thoughtfulness.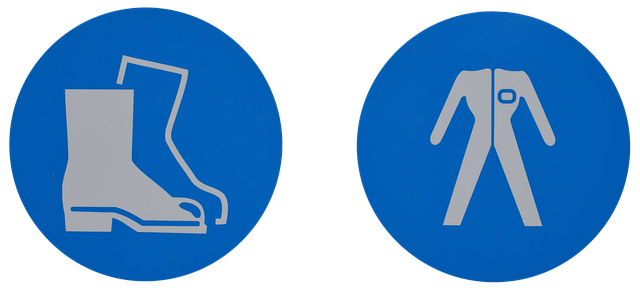 What mining industry respondents had to say about OHS
From the people who believe until accidents are completely eliminated, more needs to be done, and from those who believed things are about right:
Most also felt processes had gone way over the top
Almost no-one felt things should stay as they are.
It was obvious that even of those who voted 'for' the system, most still felt it needed a serious rework. There were many balanced comments. Almost every comment (no matter how they voted) suggested the system was either:
At best, in need of a serious rework,
At worst, totally broken.
Here are the most commonly repeated themes about the mining OHS 'industry' as many observed it:
Rules and regulations had become overly obstructive
OHS systems encourage a dumbing down of individuals and a dilution of personal responsibility
It added to higher stress levels due to a sense of loss of control
It resulted in considerable wasted effort
Systems had become far too complicated
Common sense and initiative were discouraged
There was a strong element of cynicism about the motivation behind the rules
A common observation was that there were often two sets of rules applying to differing groups of employees and also different application of rules applied, during differing levels of production pressure
Safety staff were often detached from the front line – either by their inappropriate experience or because of their physical location being remote from the workplace
There was a common acceptance that safety would be better taught as an attitude rather than a system.
Here are two of the better-articulated comments that summed up the broader themes:
"Young people have no confidence in their decision-making ability as they are always second-guessing themselves because of rules that in a lot of cases make no sense."
"Safety regulations on mine and exploration sites have gone way too far and it needs to come back to a more balanced position. It has been demonstrated numerous times that it is workplace culture, combined with genuine leadership, and not regulations, that produces the safest working environment. Suppression of a person's ability to self-manage by constricting them with too many 'don't dos' or 'must always dos' is a good way to disengage an employee, which may result in an injury."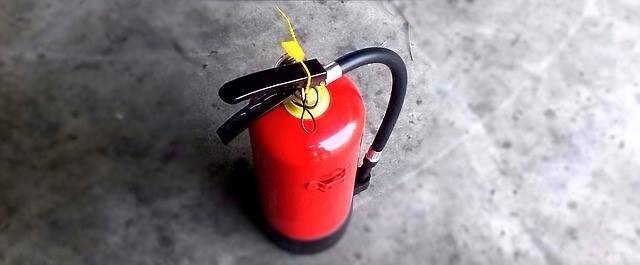 Don't shoot the messenger
Now, before all the senior OHS staff out there start railing at us, please accept this was a balanced piece of work with close to 600 different people contributing, with more than 120 pieces of commentary (many of them several paragraphs long), and almost all were really well balanced.
PREVIOUS POLLS: How does mining treat mental health?
So, why is this so?
Some people commented that if workplace OHS is the central theme that all mining companies claim it to be – that it is their number one priority and the cornerstone of their culture – then why is it left en masse to people who are not really in a position to implement the cultural shifts that are required to deliver on this claim?
Some commented that the relative ease with which someone could complete a certificate in OHS was part of the problem. The implication was that if safety is paramount and if a great OHS culture is to be light on rules and regulations and high on personal responsibility and attitude, then the techniques required to teach and encourage these attributes are far more sophisticated than the 'tick box approach' being applied right now. (Again, this isn't our opinion but one expressed by many of the poll's respondents.)
Some respondents also commented that quite often people who end up in OHS roles are there for the wrong reasons. Here are a couple of examples:
They may have been involved in an accident themselves and that motivated them to pursue a career in OHS
People are often too young to possess an adequate combination of the practical workplace experience and ability to communicate the cultural and attitudinal aspects of great OHS.
Many companies might dismiss this as too hard or not believe it, but we think that would be foolish when the interest in the subject is enormous. It is clearly a major demotivator and stress builder and a major efficiency cost at the moment.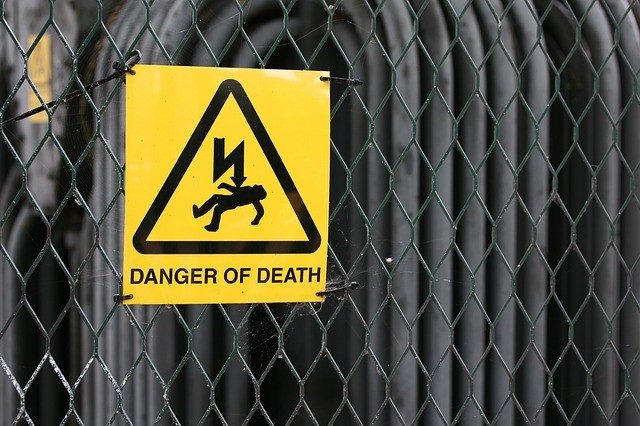 The way forward on OHS for Australia's mining industry
This, of course, creates an opportunity for enlightened companies and OHS practitioners.
As a minimum, this issue should at least get onto the agenda of the occupational health and safety community. But, quite possibly, it needs to go further than that.
For those interested in taking this further, we are willing to provide the categorised comments in full. All were provided to us anonymously so, of course, no names of companies or people are included.
As always, polite comments are most welcome – as is all feedback.
If you would like to contribute to our latest poll, please take part here.
If you are looking for deep insights into the mining markets and would like MPi to conduct some targeted industry research on your behalf, then please email us.

Steve Heather – BAppSc (Mining Engineering) WASM, FRCSA
Managing Director & Principal Executive Search - Mining People International (MPi)
Fellow/National Board Member – Recruitment, Consulting & Staffing Association Aust. & N.Z. (RCSA)