Poll shows WA hard border cost miners jobs, relationships, mental health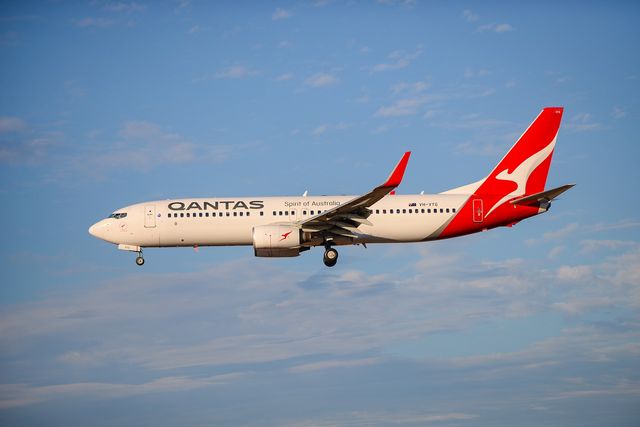 A poll of the effects of WA's hard border on mining industry workers paints a devastating picture of people forced to choose between their jobs and their families.
WA's hard border might now have ended but responses to Mining People's poll on the effects of the policy paint a devastating picture of people in mining forced to choose between their jobs and their families.
Respondents said the border closure policy had cost them their mining jobs, cut them off from family interstate, had a major impact on their mental health and even, tragically, led to the breakdown of their relationships.
The State Government shut the border in April in an effort to stop the spread of coronavirus. Arguably, it has been highly effective at keeping the pandemic out of WA and allowing the local economy to continue to function.
Our poll shows it was a popular policy at the time, with 76.7% of respondents supporting it. In political terms, that's a sure-fire winner. But asked how they felt about the policy "now" (November) the response was more nuanced:
It has been a success and has to be kept in place

36.6%

I think it's time to open up the border completely

34%

I think restrictions should be eased for certain groups

29.4%
It was during November, while our poll was open, that WA Premier Mark McGowan announced the hard border would be lifted in mid-November.
How has WA's border closure affected people in mining?
We asked respondents how the hard border closure had impacted them, giving them a range of option. Here's what they had to say:
It hasn't really affected me

40.6%

It cost me my job

9.9%

I live interstate and can't get to my job

/I'm working remotely

9.8%

I've had to move to WA to keep my job

4.1%

I've had to move to WA to keep my job and I can't get home to see my family

18.2%

I'm seeing a real skills shortage develop at my company/site

12.3%
We had more than 800 respondents to our poll. Just over half said they normally lived in WA (53%), 63% said they worked in mining in WA, 11.5% said they worked in mining but not in WA and 25.6% said they did not work in mining. (Although it's clear from some of the comments we received that among those respondents who did not work in mining were many whose partners or family members do.)
The heartbreaking truth about WA's hard border and mining
We offered respondents the chance to submit a comment with their poll. Dozens took up the offer — too many to publish. While some comments are positive and some respondents accept the reality of the border policy, even if they don't like it, many paint devastating pictures of family breakdowns and mental health crises.
Here's a small but representative selection of the comments we received.
"I was residing in Bali for 18 months prior to Covid-19, working 2&1, spending my R&R in Bali. I have a partner in Bali and a newborn child I am yet to hold."
"It's cost me a job and my relationship with my partner. He is stuck in WA and I am stuck in Victoria. Neither of us can return to our respective states."
"It has affected my mental health greatly. My kids haven't been able to see their father in months and not knowing when we will see him is too much to handle."
"It hasn't affected me in the respect of jobs, as I was lucky enough to continue working and to still have some work. It is more so having to struggle with it just being my Dad and I in Perth, without the rest of my five siblings and my mother. It has been infinitely hard, especially with my grandmother being sick and diagnosed with lung cancer, so it has been hard for my family to be apart during this time."
"It's cost my relationship and now I might lose everything. It has destroyed my life."
"Why should my wife, who has a career and small business, be forced to move interstate when we live in SA — another Covid-free state? My three-year-old has friends and the support of both of our extended families. I was able to return one time since March. Quarantining, having to take annual leave to sit in a room of your own without your family, is tough mentally. R&R stuck without my family is heartbreaking. I miss them so much. I feel that it is all politics now and I am desperate to see my family."
It's time for family reunions and industry-wide understanding
The above comments are representative of the many comments we received.
Clearly, although the hard border allowed the mining industry to continue to operate and wider WA society to continue to function at something like normality, the policy has had a terrible effect on some people's lives.
The mining industry, where many people work in a different state from their normal home, and where employees already spend long periods away from their families, seems to have been particularly affected.
The lifting of the hard border last week, after 222 days in place, will mean some people can get home to see their families — and, in at least one case, hold their newborn baby for the first time.
Many respondents mentioned the terrible effects of the hard border on their mental health. Hopefully, being able to see family again will help these people find their balance once more.
But the message to the leadership in our industry must be one of understanding — the people who work for us have been through a lot these past 222 days, even more so than the already heavy demands FIFO life can take on employees and their families in normal times.
We all have a role to play in making sure everyone who works for us feels supported and gets to spend some time with their families. After an extraordinary and tough year, surely that's in everyone's best interests.
If you are looking for deep insights into the mining markets and would like MPi to conduct some targeted industry research on your behalf, then please email us.
Dan Hatch
Mining People International