Providing this one thing could stop staff turnover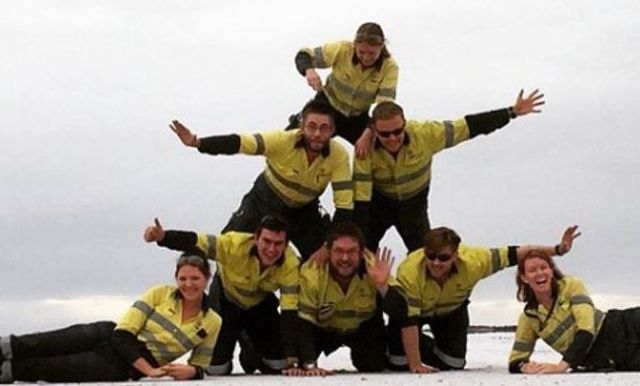 The most common thing I hear when speaking to candidates is that they are looking for stability in a new position.
"What are you looking for in a new position?" It's a question I ask candidates daily.
Pop it into Google and you'll get a range of common answers:
The chance to make a difference
A challenging position
A good company
Opportunities to learn and grow
A good work-life balance
Or a better salary/income
However, the most common answer that I hear daily is "Stability".
Last quarter (January to March 2017), 2,377,000 people were either unemployed or "under-employed" in Australia.
According to Investopedia under-employment includes "workers who are highly skilled but working in low-skill jobs and part-time workers who would prefer to be full time". As indicated in the graph below, on average, approximately 1,350,000 people have been under-employed in Australia every year for the last five years.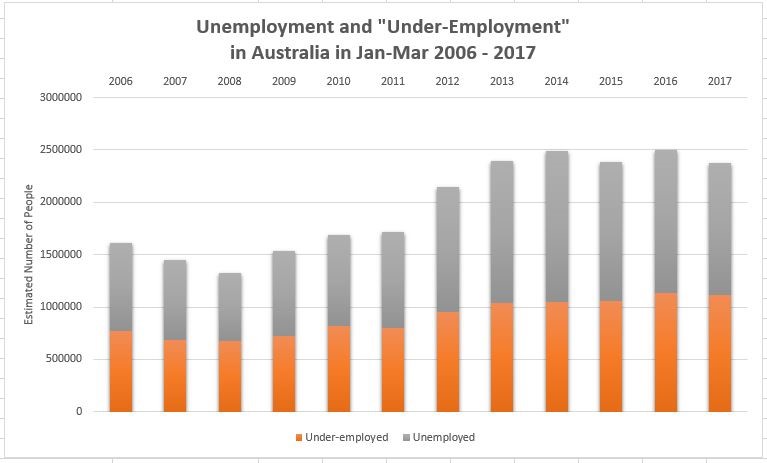 Information sourced from Roy Morgan Research (2017) .
Therefore, it's not surprising people are craving "stability".
In my opinion, when considering employment, stability falls into a few different categories:
| | |
| --- | --- |
| Financial Stability: | Having a regular and reliable income that is sufficient to meet one's living requirements. |
| Job Security: | The possibility/likelihood/risk of one's job being made redundant in the future. |
| Employability: | The ability to secure a new position if one's position was made redundant. |
| Enjoyability: | Enjoying one's role daily through intrinsic motivators such as challenge, opportunity to learn, etc. |
How can organisations increase "stability" in short-term positions?
Stability is one of the main reasons contractors will finish a contract earlier than expected. Contractors frequently move because they're chasing a longer-term contract, a more stable organisation, a higher pay rate or have found a full-time position. Most of these reasons fall into either financial or job security.
Some ideas for increasing stability, increasing engagement and improving an employer brand include:
Financial Stability:
Have above-market contract rates
Be proactive and organised with sharing information around reasons for contracts, contract lengths, expected extensions, and how long the contractor is expected to be required for.
Job Security:
If there is the possibility of a contract going permanent, share expectations and factors that will be considered in making this decision.
Employability:
Provide opportunities for contractors to extend their skill set (for example, teaching them new software systems or training them on different machinery). Give them something that will assist them in securing another position.
Enjoyability:
Treat the contractor as part of your team; take time to understand what motivates them and drives their performance.
When it comes to stability, engagement, employer branding and decreasing under-employment and unemployment rates, there are no easy solutions. However, there are actions individuals, organisations, and society can take to move things in the right direction. I would love to hear your thoughts on unemployment, under-employment, job stability and what you are seeing in the market.