Ready for a job in mining? Now's the time to get in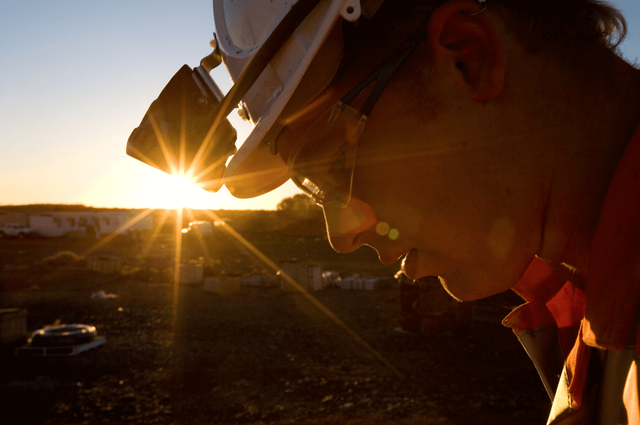 Now is the best time in half a decade to get into the mining industry. Here's why.
For more than a year now the MPi Newsroom has been reporting the Australian mining industry is recovering and job opportunities are on the horizon. That recovery is now in full swing and the jobs are flowing. In fact, experts are warning about a skilled labour shortage.
Let's take a look at the evidence and explore why now is the best time in half a decade to get into the Australian mining industry.
1. Mining companies are creating jobs
There has been a string of announcements about new jobs in the past year. In December Rio Tinto announced 100 new jobs at Weipa, Glencore said it was creating 250 zinc jobs in Queensland and Iluka Resources said up to 250 construction jobs and then 160 operational jobs were being created at Cataby. BHP is recruiting 120 people for Olympic Dam and Ningxia Tianyuan Manganese Industry Co has 300 jobs coming to Woodie Woodie in WA's Pilbara. Thousands more new jobs are being created by the lithium boom. And, in particular good news for engineers, engineering jobs are experiencing the fastest growth of any employment market in Australia.
2. Mining is building the economy again
In January, Australia's Office of the Chief Economist reported the mining industry directly accounted for 11 per cent of the growth in Australia's GDP during the September quarter of 2017, and that was set to grow in the coming quarters due to exploration activity incentives and better prices for base metals and gold. What does all this mean? For those who work or want to work in the industry, it means mining jobs.
3. Some mining skills are already in short supply
With so much investment happening in the mining industry, some mining companies are already struggling to fill some roles – as MPi reported in December. From Auto Electricians and Blast Hole Drillers to Geologists and Mining Engineers, mining companies are struggling to fill some roles with suitable candidates.
4. Huge opportunities for students in relevant disciplines
A recent Mining News report(subscription) highlighted the fact that students aren't studying mining-related subjects in the numbers the industry needs. The report explains mining engineering enrolments are projected to fall from an already historically low 171 last year to 47 in 2020 and just four metallurgists graduated in 2017 – which is fewer than some companies take in a year, let alone the requirements of the industry as a whole. That's going to exacerbate any skills shortage in the medium to long term.
5. Companies are investing millions in mining education
Acknowledging the problems in attracting students to study mining-related disciplines, mining companies are investing millions into educational courses (subscription) and research projects, thereby providing students with huge opportunities to get a foothold in the industry. For example, Northern Star Resources is investing $50 million over the next decade to develop an underground mining centre of excellence in Kalgoorlie.
If there's a skills shortage, why can't I find a mining job?
MPi's Principal Consultant for Professional Technical, Tony Turton, says a macro view of the mining labour market shows "a fairly large overhang" of unemployed professionals, despite the improved market conditions.
"If you look closely at it, there's a mismatch between the skills and experience these unemployed professionals have and the experience required for the vast majority of available positions," he said.
For example, many of the experienced people who are still unemployed were open pit Mining Engineers, while the vast majority of the jobs now available are for people with underground experience.
He said the breadth of a candidate's experience also affects their employability in the current market.
"Quite a large number of the people who are out of work have been working within organisations like BHP, Rio Tinto, and FMG, which require people to work on very restricted scopes of work," Turton said.
"Most current opportunities are within much smaller businesses that require people to switch between a wide and varied range of duties on a daily basis. It is an entirely different mindset, and the people who thrive in the larger business seem to struggle achieving similar results in a highly flexible work environment."
Looking for a job in mining?
If you have mining industry experience and you're looking to get back into the industry, MPi can help you find the perfect position with the right employer. Get in touch with our team of specialist mining industry recruiters.
Dan Hatch
Mining People International