Report shows innovation vital to mining industry growth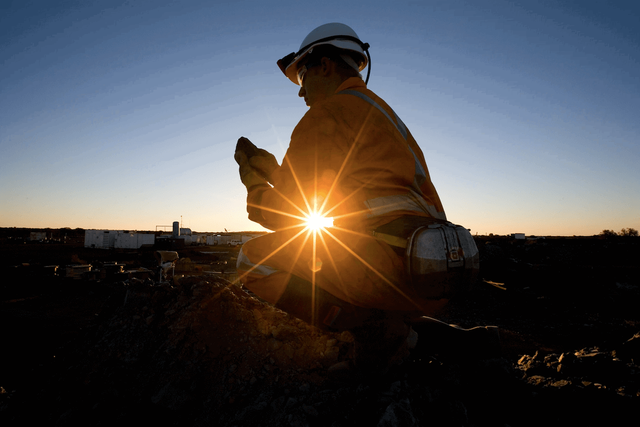 We tend to think Australian miners are great innovators. But are we? A new report has some surprising answers.
When we talk about innovation in mining we often lionise Australia's role in the industry. We are a mining powerhouse, for sure, but we're also a country at the leading edge of what's possible in computerisation, robotics and automation.
But are we really?
A new report by consulting firm VCI suggests Australia's miners are the worst in the world at planning for long-term innovation.
The study, called Innovation: The State of Play, found that local mining companies are preoccupied with near-term innovation and aren't actually thinking long-term at all. While some 98 per cent of the Australians who responded to the survey stated they believed innovation was either important or critical, only 26 per cent said they were thinking about innovations more than three years from now. That compares to 63 per cent in South Africa, 56 per cent in South America and 32 per cent in North America.
The report surveyed more than 800 global mining professionals, about 70 per cent from the C-suite, from more than 320 companies, including 239 Australian mining executives.
Innovation is a growth strategy for mining companies
In a report in the Australian Financial Review (paywall), VCI founding partner Graeme Stanway said the result reflected Australia's focus on mining bulk commodities, like iron ore and coal.
We do need to acknowledge of course that some of Australia's bulk commodity miners have state of the art operational centers in remote cities, some have autonomous trucks and drills and one is working on a world first fully autonomous railway.
Stanway's view though is that the innovation picture is bigger and that Australia's bulk commodity focus "did not require the same level of innovation in extraction and processing" and that local companies seemed heavily focussed on short-term innovations like digitalisation.
"Mining company leaders haven't been really good at making the case to their boards to get space and funding for innovation," Stanway told the paper. He said spending on innovation should be no different to spending on exploration — that is to say, it is spending to "create competitive advantage, growth and resources".
So, what's the solution? Looking further over the horizon for opportunities to innovate is a good place to start. Stanway suggests engaging with government, suppliers and contractors and better communicating to investors that innovation investment is part of a broader growth strategy.
He told the AFR: "I think more and more the discussion can and should move to how does innovation and technology underpin a company's core competencies or competitive advantage and how can that be used to get higher growth or higher margins than other companies."
That involves a change of mindset. Growth opportunities aren't just about mergers and acquisitions — they're also about innovation.
Dan Hatch
Mining People International