Rio Tinto is shedding 500 jobs: what's the upside?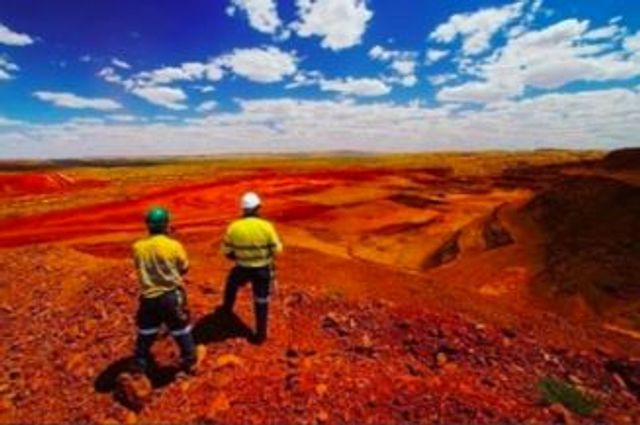 There is talk of "green shoots" in mining. But with Rio Tinto shedding 500 jobs, are things getting better?
Rio Tinto is shedding 500 jobs: what's the upside?
With all the doom and gloom that has frequented the news in recent times, it's important to remember the cyclical nature of the sector and all those figurative doors that will open as others close.
As always, the mining industry remains the poster industry for the 'swings and roundabouts' adage, and with the savage downturn we have witnessed of late, it seems that whatever doesn't kill it, only makes it stronger.
Okay, enough with the clichés, but really, while the industry has been forced to make hard adjustments to stay competitive, the upside is that it has begun heading for a more sustainable equilibrium with growing investment opportunities and fresh jobs.
Take the recent news that Rio Tinto plans to lay off another 500 workers from its operations in Western Australia. While this kind of news has become commonplace, recent green shoots throughout the sector have also encouraged investment in growth.
While it has steadily weeded out its less profitable operations, Rio has also committed to invest in growth projects across its portfolio, including its Silvergrass iron ore mine in WA, its Amrun bauxite project in Queensland and the Olyu Tolgoi copper/gold mine in Mongolia.
The $338 million expansion at Silvergrass alone is expected to support 500 construction jobs.
Meanwhile, the lithium space in Australia has continued to bloom, with WA consistently boosting its status as the world's largest producer of the sought-after resource. Pilbara Minerals is set to go online with its flagship Pilbara-based project next year, while a $400 million processing plant is slated for construction in Kwinana.
Then there's the gold sector, which has been enjoying historic price highs of late, and the recent uptick in nickel prices.
Perhaps the real indicator of improving health in the sector though is a spike in Initial Public Offerings made to the Australian market.
Association of Mining and Exploration Companies CEO Simon Bennison told the ABC last month that "We had two or three last year, we've had about half a dozen this year and there are about 12 or 13 sitting at the front door of the ASX right now waiting to be funded."
With things now in an upswing, Rio's decision is also good news for other mining operators. Qualified, experienced workers are being released into the WA mining job market. As we all remember from the last boom, good, reliable, experienced workers will eventually become thin on the ground. Now is a good opportunity to pick up some quality team members.