Seize Covid 'perfect storm' to restructure mining, analysts urge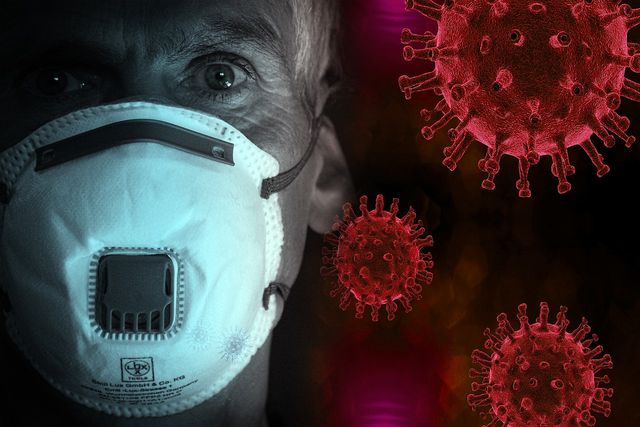 A new report from EY has identified 10 areas the mining industry can change in the post-coronavirus era to ensure a stronger future.
Is the global disruption of 2020 the perfect time for the Australian mining industry to make much needed and major changes to the way we operate?
According to analysts at EY, the answer is yes.
In releasing the firm's annual list of the top 10 business risks and opportunities for mining and metals for 2021, EY global mining and metals leader Paul Mitchell said the uncertainty created by Covid-19, volatile commodity prices and geopolitical tensions had reshuffled the rankings of miners' top risks and opportunities.
"License to operate, disruption, and environment, safety, and governance are all becoming more prominent issues as the pandemic raises stakeholder expectations around corporate responsibility," he said.
"We believe this perfect storm of disruption creates an opportunity for the sector to progress long-stalled structural changes and accelerate the transformational projects that will reframe the mining and metals sector for the future."
Excellent pandemic response should set tone for future
Mr Mitchell said while the pandemic had been disruptive, mining had dealt with its impact "extremely well", citing an effective response that included:
The safety-first culture that prioritized people's health and wellbeing
Excellent governance that enabled agile change management with the right checks and balances in place
Collaboration with governments, the sector, health experts and communities to ensure leading practices were followed
Changes made on expert advice that were embedded across operations to ensure a consistent, effective response to the pandemic.
"As a result, many mines have remained operational and productive during the pandemic, despite having (fewer) people on site," he said.
"Business continuity has come at a cost, however, due to the added expenses of new processes, procedures, protocols, health testing equipment and support for the workforce."
Continue and expand innovation and collaboration
But while coronavirus has acted as a catalyst for greater collaboration between companies and the development of creative and agile solutions to problems, Mr Mitchell said that work must continue on the other side of the pandemic — as the industry tackles long-needed reform.
"Now the sector faces a huge opportunity to expand this collaboration, including in the co-evolution of new products or technologies, development of shared incentives and rewards from the application of innovations beyond more sales of devices, and consequent fundamental changes in business systems or practices, which can yield significant short- and long-term value for individual companies, the entire sector and communities," he said.
Licence to operate a major concern
Despite the pandemic, licence to operate remains the number one concern for miners, with 63% of respondents to EY's survey flagging it as a top three risk.
2020 was perhaps a year where our industry's licence to operate is taking even more heat than normal. The obvious example is Rio Tinto's destruction of two Aboriginal sacred sites, which even had 74% of Australian Financial Review readers saying the company had damaged its reputation.
The EY report says stakeholder groups are only going to broaden and strengthen their voices and urges miners to become more effective at community engagement. The report says:
Local communities will have greater expectations around how miners respect indigenous rights and native title
National communities may push for a return to resource nationalism, with increased debate around who miners sell to and for what purpose
Broader community commitment will come into focus as socioeconomic issues are highlighted post-Covid-19. We may see pressure build to provide ownership of assets to communities.
"Miners will need to work with governments and sector associations to help shape the messaging of the societal contribution and value derived from the mining sector," Mr Mitchell said.
"There is a real need to rebrand, and with investors looking to understand value beyond the financials, this is key to obtain capital and other sources of funding."
Other risks and opportunities mining must face
The EY report identifies several areas of risk which it says mining must deal with now to ensure a better future.
It says Covid-19 has highlighted the vital importance of miners being prepared for company-destroying risks. Company leaders must be prepared for, understand and review high-impact risks.
Other risks noted by the report's authors include rising costs, the pressure to reduce greenhouse gas emissions, shifting global politics and companies potentially being more risk-averse in a post-Covid environment and missing out on good opportunities.
The way coronavirus is transforming employee expectations of the workplace and the volatility of the commodities markets are other areas mining company leaders will need to respond to.
On a positive note, EY's analysts said miners are becoming more confident and comfortable with digital technology and data optimisation — which was seen more as an opportunity than as a risk, partly because it had created the conditions for "business as usual" during the pandemic.
Mining People International has more than 25 years' specialist experience helping mining companies make the best board-level appointments. To find out more about our board appointments search service you can contact us here.
Dan Hatch
Mining People International