Skills or experience: What matters more in mining now?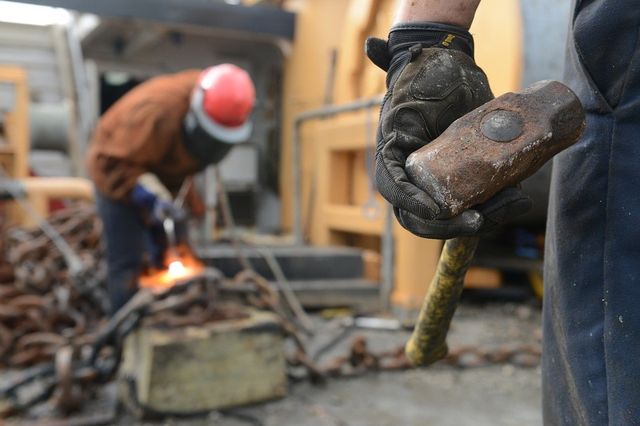 People who've never worked in mining can qualify as excellent candidates if they have the right skills.
With job opportunities in the Australian mining industry picking up again, there are plenty of good roles for the right people. These days it's not just about experience. In the current climate even people who've never worked in mining can present as excellent candidates if they have the right skills — especially in residential mining locations, like Kalgoorlie. So, here's what you need to know about how to make your skills work for you and gain a foothold in the resources industry.
Think about your transferable skills
Transferable skills are ones you acquired in one job but could be used in another. It's a worthwhile exercise to consider what kind of transferable skills you have that can be applied to the mining industry. The best way to do this is make a list of your current skills. This could be driving heavy vehicles, construction work, manual labour, processing, or mechanical know-how.
Now look at mining jobs. How could these skills help you in an advertised role? What skills do the employers want? Look for jobs with similar job duties to ones you've performed before – they're a good indicator to a decent match. Solid, transferable skills will always be in demand, so even if you don't have experience in a specific mining role, you should still apply.
What kind of roles should you look for?
Some skills are very transferable for mining jobs and the opportunities are more varied than you might think. "It depends on the role, but labouring skills are good for the likes of Field Assistant, Day Crew on a processing plant, and shot firing," says Shane Moore, general manager of workforce operations at Mining People International. "People that have equipment experience in civil roles can be very well suited to operating roles in mining. So, it's worth keeping an open mind when you're looking for jobs in the industry."
People with an agricultural, construction, landscaping, forestry and armed forces background can be of particular interest as candidates. Mining companies wanting to fill labour-intensive, challenging positions in remote areas look for individuals with relatable experience. Field and Surveying Assistants, Pit Technicians and Driller's Assistants are some of the jobs where transferable skills are in demand. This is particularly the case in residential mining locations, like Kalgoorlie.
Don't discount your lack of non-mining experience
If you're interested in getting into the mining industry, or are looking for a career change, don't be put off if you don't have the necessary experience. There are roles mining companies are keen to fill coming up all the time, and your skillset and attitude could make you the exact candidate they're looking for. After all, everyone has to start somewhere, so take the leap and apply for the job.
If you are living in a mining area, like Kalgoorlie, and have some skills you think would work well in the mining industry, get in touch with Mining People International.
Lindsay McPhee
Mining People International