Tell us your opinion: Should Adani go ahead?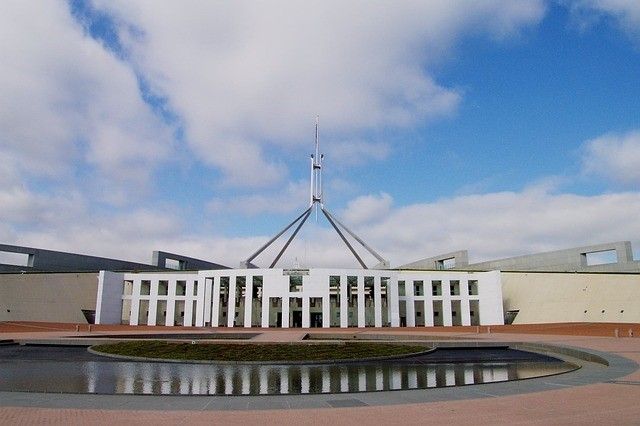 POLL: Should Adani's Carmichael coalmine go ahead or not? Tell us your opinion!
Adani's proposed Carmichael coalmine in Queensland has become a significant Australian Election issue – and we want to know what you think.
Our poll question this month asks whether Adani's scaled-back coalmining project should go ahead or not?
Unbelievably it has been almost two years since we ran a poll on this subject and, perhaps not so unbelievably, the issue remains unresolved.
Recently we saw the former leader of the Australian Greens, Bob Brown, announce a 'Stop Adani Convoy'. His convoy promised to hold protest rallies along Australia's eastern coast — as it made its way to the site of the proposed mine in Queensland's Galilee Basin — before ending with a protest outside Federal Parliament in Canberra.
The stated aim of the convoy was to send a clear message to Adani and State and Federal governments that coalmining, and all fossil fuel mining, are sunset industries in this time of human-induced climate change.
Adani coalmine a major election issue
The mine is a major fault line in the Federal Election campaign. The Liberal and National parties are broadly supportive, as are major Australian unions. The Australian Labor Party has not made a clear statement in either support or opposition.
What has happened since our last poll is Adani has greatly reduced the size of the project, which has significantly reduced the capital cost and — the company claims — therefore also reduced environmental and other risks.
As a participant in the mining industry, we are keen to know your view.
Depending on what you believe, if the mine goes ahead it could create thousands of jobs and billions of dollars in export earnings for Australia. Alternatively, it could be a financial and environmental disaster. It is essential the right decision is made because once they have started, these projects are difficult to unwind and it will be there for a very long time.
What do you think? Take our poll here.
Dan Hatch
Mining People International