The big conversations we need to have at Diggers 2022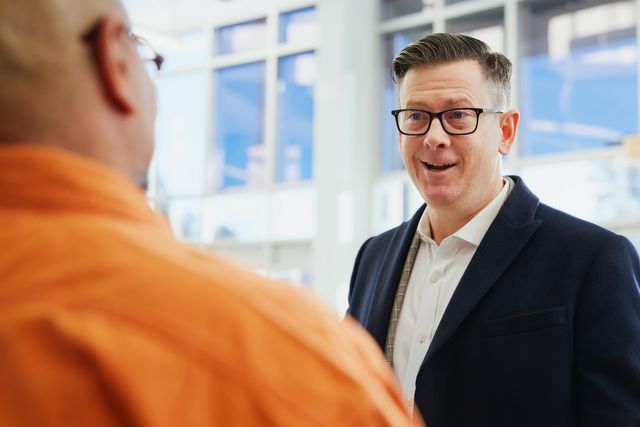 Here are some of the big conversations Mining People's Scott Deakin says the industry should be having at this year's Diggers.
Diggers and Dealers 2022 is almost upon us, and this year the mood could be tempered compared to the past couple of years.
The industry is in a period of transition. The prevailing economic conditions are changing, as interest rates and inflation go up and, correspondingly, investment markets grapple with these changing circumstances. Could this lead to a much-needed easing of pressure on the skills shortage that has plagued the industry for several years?
Inflation, interest rates, Ukraine and mining
Scott Deakin, Mining People's General Manager of Geology and International Mining, said he expects the skills shortage and the economic situation to be among the biggest topics of conversation for those attending Diggers and Dealers in Kalgoorlie next week.
"The skills shortage is still acute," he said. "But I think there are certain sections and disciplines that are starting to temper or plateau in terms of the pressure on them. That's largely as a result of capital markets really pulling back off the back of inflationary fears, rising interest rates and geopolitical events, and so on.
"Inflation throughout the industry has led to a number of project development deferrals and project expansions being put on ice. We're at a point in the cycle where development & mining costs have escalated up to 30% across a broad range of inputs and when commodity prices fall away certain projects no longer make economic sense. Whether some of these inflationary pressures ease, and when, will be an interesting point of discussion.
"I think people will be asking how long this higher cost environment's going to be around for. Certainly, from a human capital perspective, we're not seeing any signs of that dramatically alleviating, whether that's salaries or the availability of labour."
Scott said he believed the changing market conditions would lead to a different general feel or mood at this year's Diggers and Dealers, which takes place in Kalgoorlie from 1 to 3 August this year.
"I think there'll be a bit more caution," he said. "The ebullience of the past couple of years has probably come out of capital markets and the industry, albeit things are generally still really positive and the demand for battery metals is still yet to receive a supply side response."
Enough is Enough and ESG in mining
There's also plenty to talk about away from economics, with last month seeing the release of the WA Government's Enough is Enough report into sexual harassment in the mining industry.
"I think this will be a discussion point and one that is frankly needed, because it has rightly highlighted the need for the industry to take significant action," Scott said.
The report made 24 recommendations, including reversing the onus of proof in sexual harassment complaints under the Equal Opportunity Act 1984, so traumatised victims often do not have the burden of proving that sexual harassment put them at a disadvantage in the workplace.
It's an important conversation for the industry to have, and Diggers is an appropriate place for that conversation to happen. Scott said it was just one part of a broader conversation around environmental, social and governance (ESG) issues the industry is having and, placing greater emphasis on, as ESG begins to rise to prominence in both society, generally, and the mining industry specifically.
"More and more, the focus is being directed towards mining impact on society and the environments in which is operates. As we strive to deliver the minerals and metals needed to decarbonise energy sources, attracting and retaining people is going to be critical and that starts with action to address diversity, inclusion and the Enough is Enough report." Scott said.
"They're really putting a lot more pressure on companies to look right through the supply chain at their ESG credentials. That's going to become even more significant in future."
Going to Diggers? Come see us at Booth 118.
Dan Hatch
Mining People International