The hardest jobs to fill in mining right now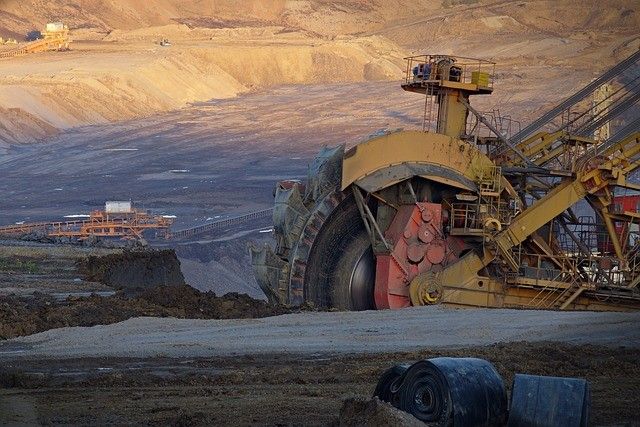 There are always some mining jobs that are harder to fill than others. Here are the top ones right now.
There are dozens of different types of roles available to people who want to work in the Australian mining industry. However, there are always some mining jobs that are harder to fill than others. And during a time of record employment – total employment in Australia now stands at almost 12.39 million – it is inevitable that recruiting skilled candidates in some areas will become even harder.
Mining companies' employee requirements can change substantially, depending on projects starting and finishing, international demand for resources, and expansion of operations. With many Australian mining jobs demanding specific skills and experience, HR professionals can face an uphill battle if they lack the resources and reach of industry-specific recruitment specialists who have a host of tools, platforms and job portals at their disposal.
Multiple jobseeker resources need to be employed to identify and reach top candidates who can afford to be picky, as they have a wealth of opportunities at their fingertips. Our analysis indicates that only one in five applicants who come to the recruitment process from job boards end up taking a job, but using multi-layered source processes – like targeted databases used in conjunction with other platforms and networks – shows much better results.
These are the hardest jobs to fill in the mining industry right now.
Trades, operators and drillers
Skilled tradespeople are always in demand. MPi's clients and managers report that it has been increasingly difficult to fill roles for Auto Electricians, Fixed Plant Electricians with processing plant experience (rather than construction or iron-ore-only background), Drill Fitters, Underground Fitters and Heavy Diesel Fitters. Blast Hole Drillers, Dump Truck Operators, Excavator Operators and All-Round Operators are needed for sites across Australia. Heavy Duty Tyre Fitters are quite thin on the ground, too.
Geologists
It's good news for Geologists, who are proving difficult to source. Residential roles in mining and exploration, and specifically Field Assistant positions, need to be filled in places like Kalgoorlie, Orange and Mt Isa. Experts are seeing a particular gap in the market for Geologists with two to five years' experience, especially those with underground experience.
Residential and underground
Employers are telling us that, using their normal recruitment methods, it's becoming more difficult to find people who are willing and able to do residential roles in towns like Kalgoorlie. Industry professionals report there is a dearth of quality Mining Engineers, particularly Mining Engineers with between three and eight years' experience underground, who are willing to relocate.
Contract work
Contract roles are becoming increasingly hard to fill. There are fewer emergency services officers and medics available for short-term contracts. High-quality candidates are being absorbed back into full-time work within the industry, leaving gaps for companies that can only offer contract work.
Sourcing the best candidates
Finding the best candidates for roles in the mining industry isn't easy, and the specific requirements of mining companies can make some opportunities more of a challenge to fill than others. However, with the right resources and HR industry specialists, you can secure the right person for the job.
If you need help meeting your recruitment demands, get in touch with the team at MPi..
Alternatively, each of the discipline terms in the article above are linked to one of our discipline experts in the field. If you're looking for experienced people, click on the disciplines below:
Workforce:
Mobile Trades, Fixed Plant Trades, Open Pit / Underground Operators, Drillers.
Professionals:
Geologists, Mining Engineers, ESO/OH&S
Stephanie O'Brien
Mining People International