The top motivator for switching mining jobs has pivoted massively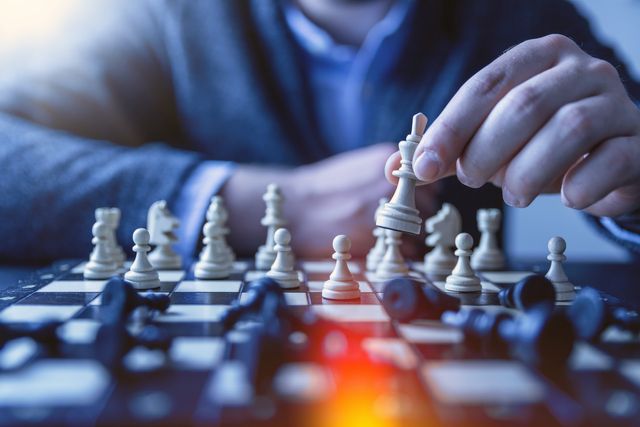 Career development opportunities and salary have overtaken work-life balance as the top priority of mining industry employees searching for new jobs, research reveals.
Career development opportunities and salary have overtaken work-life balance as the top priority of mining industry employees searching for new jobs, research reveals.
Data from Mining People's February 2021 poll of industry employees saw nearly 43% of respondents say salary was the reason they were on the move, while nearly 40% were looking for career progression.
Just 13% of respondents were looking to improve their work-life balance. It's the first time work-life balance has been knocked off the top spot for this poll question, which MPi's Polling/Media Centre has been asking since 2016.
Here's how the results compare.
Table 1: What takes priority when you're searching for your next mining job opportunity?:
| | | | |
| --- | --- | --- | --- |
| | August 2016 | February 2018 | February 2021 |
| Salary | 24% | 16% | 43% |
| Career development | 29% | 38% | 40% |
| Work-life balance | 47% | 40% | 13% |
| Other priority | NA | 6% | 4% |
This is a major shift in job candidate priority and fundamentally alters the incentives and messaging mining companies and mining industry recruiters should consider using to attract the best possible candidates for roles.
We have been running this poll for five years and clearly the changes wrought by mining companies in recent times have worked in terms of addressing the major issue of work-life balance.
We don't believe the issue has gone away, but the offering of more family-friendly rosters, as well as (for those able to take advantage of it) more flexible working arrangements, have seen the work-life imbalance somewhat improved.
Coupled with the mining employment market significantly shifting to one where the jobseeker has the power, this means attention on pay and career progression has elevated substantially.
The reasons candidates are searching for new jobs
We didn't just ask candidates their top job search priority; we also asked them the reason they were looking for a new opportunity. Those results were also illuminating.
More than 36% of respondents said career development was the reason for their job search. Another 32% said salary. Below that there were a mix of reasons selected from the choices given (see the table below).
We also asked this second question last time we ran this poll, so here it's instructive to see how the February 2021 results compare to the responses we got in 2018. (Note: figures are rounded.)
Table 2: Please select the main reason you're looking for your next job opportunity, or, if you are not looking right now, what was the reason you made your last mining job change?
| | | |
| --- | --- | --- |
| | February 2018 | February 2021 |
| Career Development | 25% | 36% |
| Salary | 12% | 32% |
| Improved work-life balance | 13% | 8% |
| Returning to workforce after time away | 11% | 3% |
| Changing industries | 9% | 8% |
| Termination of previous employment | 21% | 6% |
| Testing the market | 5% | 3% |
| Other | 4% | 4% |
These figures confirm a massive shift in the motivations of mining jobseekers in the past few years.
While career development remains the top reason for job hunting, it's now the top reason for more than a third of all respondents — up from a quarter three years ago.
Salary has leapfrogged both work-life balance and terminations to become the second most popular reason behind a candidate's job search, and the primary motivation of almost a third of respondents. That's up 20 percentage points.
Meanwhile, the 15% percentage point drop in termination being given as the reason for switching jobs is yet more evidence, if more were needed, of mining's improving fortunes over the past few years.
But it also means quality candidates have options aplenty right now and it is likely to stay that way for some time.
Consequently, companies that are serious about building a long-term sustainable business need to have at least one person on their board who gets this and is prepared to stand up and ensure the business has an employee attraction and retention strategy that gets serious oxygen in the form of agenda time.
Prioritising career development
When we dived a bit deeper into the numbers, we discovered a few more fascinating insights.
Of the 40% of respondents who said career development was the top priority in their job search, 64% said it was also their reason for looking for a new job.
In other words, they are looking because they cannot see a clear pathway to develop their career in their current job.
Less than 10% of those prioritising career development had salary as the reason they were on the move.
The reasons for switching jobs were much more evenly spread among the 13% who were prioritising work-life balance in their job search.
What does this mean for mining recruiters?
Two years ago the candidate market was already moving into a position of being undersupplied, but the events of the last year or so paused job hopping somewhat.
If things continue as hoped and the Covid vaccine helps us free up travel, and the demand for a range of industrial commodities continues as expected, the cork will be let out of the bottle big time.
Whether you are an internal recruiter or an agency recruiter, you will need to ensure that your client has a very clear idea about how they will demonstrate and sell their unique career development pathway.
Salaries will go where they need to go, but a clear line of sight to personal and professional development will be the distinguishing attractor.