The 'war for talent' is back on. Here's how to win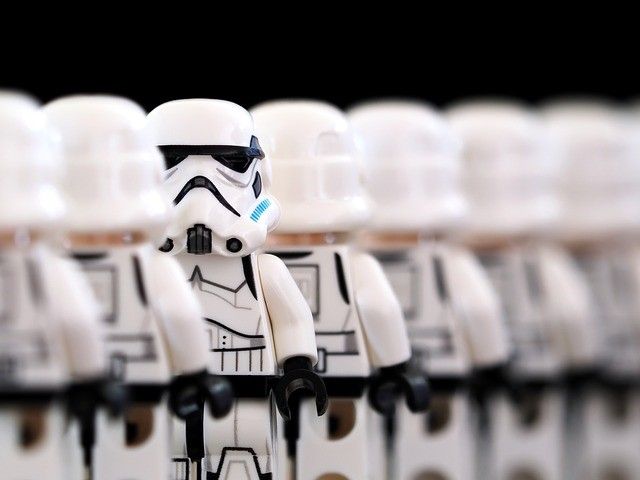 Every mining company is searching for the best people. Is it time to take advantage of complacent competitors?
It's nearly three years since MPi published this article, by Managing Director Steve Heather, about how the "war for talent" was not over; it was just in a ceasefire.
At the time, the industry was still sluggish. The boom had ended. People were staying in their jobs rather than moving around, chasing more money, because opportunities just weren't there. Three years later though, the ceasefire is well and truly over. The "war for talent" is well and truly back on.
Don't become a victim of the war on talent. MPi can help you ethically and proactively find the right person to fill your vacancy, every time. Find out more here.
With every mining company in the country on the lookout for the best people, every business will fight for themselves first.
And before we spell out views here, it is important (to us) that we begin by stating that one element of the credo by which we operate; "The MPi Promise", is that;
"Once we place a candidate with an employer, we will never, ever, approach that candidate again, until they advise us of their desire to move on."
Why it's OK to target great people in lazy companies
Here's what Heather had to say three years ago about hiring from lazy competitors: "It is a fact that some mining businesses end up being run by people trying to do nothing more than mine the market for money, or by senior executives with only a cursory interest in people.
"Most companies of this nature don't have great talent in them, but occasionally ownership or senior management changes at the top of otherwise great companies, result in a change of corporate strategy. This sometimes leaves terrific people stranded and looking for an out. For good, long-term-thinking businesses, this represents opportunity."
The advantages of hiring in this way are that you get a candidate who:
Knows the competition
Has good networks of their own
Understands processes similar to yours.
Mining jobs can be hard to fill where niche expertise is concerned. With the current skills shortage in areas like geology, competition for good people is high. If you spot someone who's unhappy, or could do better, then surely as with any other product market where laws of supply and demand operate, all's fair in the war for talent.
RELATED: How to streamline your recruitment process
What's the catch?
It's worth noting there can be some downsides to hiring from competitors. If you feel you're hiring the best, then it is likely your competitor company knows you're taking their best, too, and won't be too happy about it. Look out for:
Creating bad blood with your competition
Having a negative reputation with your competition
Having a negative reputation with your competitor's staff
Having a negative reputation within the industry.
When it comes to recruitment your reputation is everything, and in niche industries you learn that your competitors today will be your co-workers tomorrow and your clients another day. Always behave ethically. Find a way to source the best talent, without ruffling too many feathers amongst your peers.
Here are some tips on how to achieve that:
RELATED: How to retain staff in the mining industry
How to win the "war for talent" (and keep your reputation)
Building solid relationships starts with respect. This means respecting the candidates you are approaching and the companies and people they work for. Seeking out specific candidates who aren't necessarily "available" is not a quick solution. It is a long game which usually involves building a relationship that shows no immediate fruits. Here are some powerful dos and don'ts to apply to this in mining recruitment:
Don't:
Speak disrespectfully about a candidate's employer
Speak disrespectfully about anyone in the industry
Be pushy. You have approached them. Play the long game; be respectful of their process.
Do:
Be gentle but tenacious – keep the door open. Be honest about why, but be gentle enough to not push for an immediate conversion
Empathise with their loyalty to their current employer – remember this is a quality you would love them to have for you one day
Respect the no's – some people will flat out tell you no. Be respectful and keep the door open for a relationship where they know you respect their wishes.
If you need help winning the "war for talent", get in touch with MPi . We have been matching candidates and mining companies for more than 22 years.
And just reiterating, one element of the credo by which we operate; "The MPi Promise", is that;
"Once we place a candidate with an employer, we will never, ever, approach that candidate again, until they advise us of their desire to move on."
Stephanie O'Brien
Mining People International