This Mining Life: Mount Isa, QLD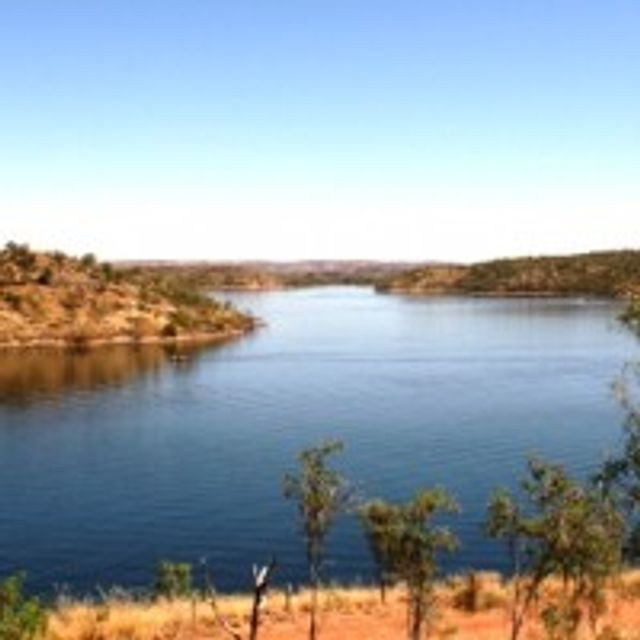 Thanks to massive revenue, sustained annual growth and a 250,000-strong workforce, the mining industry is a vital part of Australia's economy.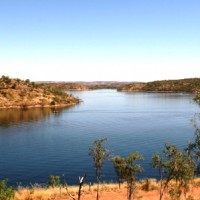 Thanks to massive revenue, sustained annual growth and a 250,000-strong workforce, the mining industry is a vital part of Australia's economy. In this post, MPi LIFE continues to explore what it's like to work, live and play in mining towns around Australia. The first article in this series looked at life in Emerald. This time, let's move further north, to the historic mining town that locals call 'The Isa'.
The Isa
There's an urban legend going around that there are five males in Mt Isa for every one female. And the Isa has also been home to such diverse personalities as Lindy Chamberlain, Greg Norman and Pat Rafter. Add these factoids to Isa's famous annual rodeo and mardi gras – as well as one of the most productive lead, silver, copper and zinc mines on the planet – and just what sort of life can you expect in Queensland's biggest outback town?
Well, first up, the census puts the male to female ratio at 53:47, so let's knock that urban legend on the head. Other good facts to know about Mt Isa are the endless sunny days, with an average temperature at this time of year in the 30s; and that Mt Isa, with its population of around 22,000, is the major service centre for North-West Queensland. Although the town is some 1800 km from Brisbane, and 900 km from the coast at Townsville, it's a thriving community, with plenty of shops, schools, transport entertainment and recreation.
Work
The biggest show in town is definitely the Xstrata owned Mount Isa Mines complex, which incorporates an underground copper mine, open-cut silver, lead and zinc mine, and state-of-the-art metallurgical processing facilities.
John Campbell Miles, a lone gold prospector, stumbled upon Mt Isa's vast mineral riches back in 1923. Camped on the banks of the Leichhardt River, the nearby rock outcrops reminded him of formations he'd seen at Broken Hill. The samples he took were heavy and obviously mineralised, and he soon realised he'd hit a rare jackpot. From his first claim, nearly 100 years ago, Mt Isa remains one of the world's richest copper ore production sites.
Life
Making a go of it in Mt Isa is far more pleasant now than it was in 1923. Once an extremely dry, rough and isolated place, Mt Isa now offers daily air travel to Brisbane, Cairns and Townsville, and weekly services to Darwin and the Gold Coast. For those that like slower modes of transport, the famous Inlander train travels overnight to Townsville twice a week. Around town, there's a busy taxi service to get you to and from the many shops, services and clubs as required.
Mt Isa is certainly growing rapidly too, with new suburbs springing up either side of the Leichhardt River – a natural feature that divides the town into 'mineside' and 'townside' districts. There are eight public and three private primary schools, as well as three high schools, the main campus of Mt Isa Institute of TAFE, and the James Cook University Centre for Rural and Remote Health.
Balance
Aside from the shops and schools, old John Campbell Miles wouldn't have enjoyed Lake Moondarra in his time either. This artificial lake on the Leichhardt River, 16 km downstream from Mount Isa, was built in 1956 to supply water to the town and the massive Mount Isa Mines lease. More than just a water supply scheme, the lake includes picnic areas, sandy beaches, pontoons and water sports facilities. It's also stocked with barramundi and sooty grunter. Lake Moondarra hosts Queensland's richest freshwater fishing event, the Mt Isa Fishing Classic, which lately has been followed by a fishing, camping and 4×4 expo.
As for other recreation options, there's the usual cricket, rugby, netball and tennis – but you can also play squash, hockey and baseball, or go dancing, bowling and shooting (just don't try them all at once).
Around and about
Mt Isa is in the Gulf Country, so the surrounding landscape is big and open. It's an ancient place too, with the nearby Boodjamulla National Park yielding fossils up to 25 million years old, and evidence of human habitation going back 17,000 years.
If you want to scoot up to Burketown (425 km north) from September to November, before the rains really hit, you might also catch one of the world's rarest meteorological events – the Morning Glory cloud. The Morning Glory is a 'roll cloud' formation up to 1000 km long and 2 km tall, moving at 60 km per hour just a few hundred metres above the ground. You have to see it to believe it.
The future
Mt Isa has been going strong for nearly 90 years, through original outback hardships and, lately of course, global economic change. However, Xstrata recently announced that it will invest a further $580 million into the Ernest Henry Mine, an hour and a half out of town. So, even though it's an isolated part of the world, it's a thriving slice of Australian mining life.
This article was contributed by Adam Finlay from The Feisty Empire. Any comments or feedback directed to Adam can be sent to life@miningpeople.com.au .